Flavio Coppola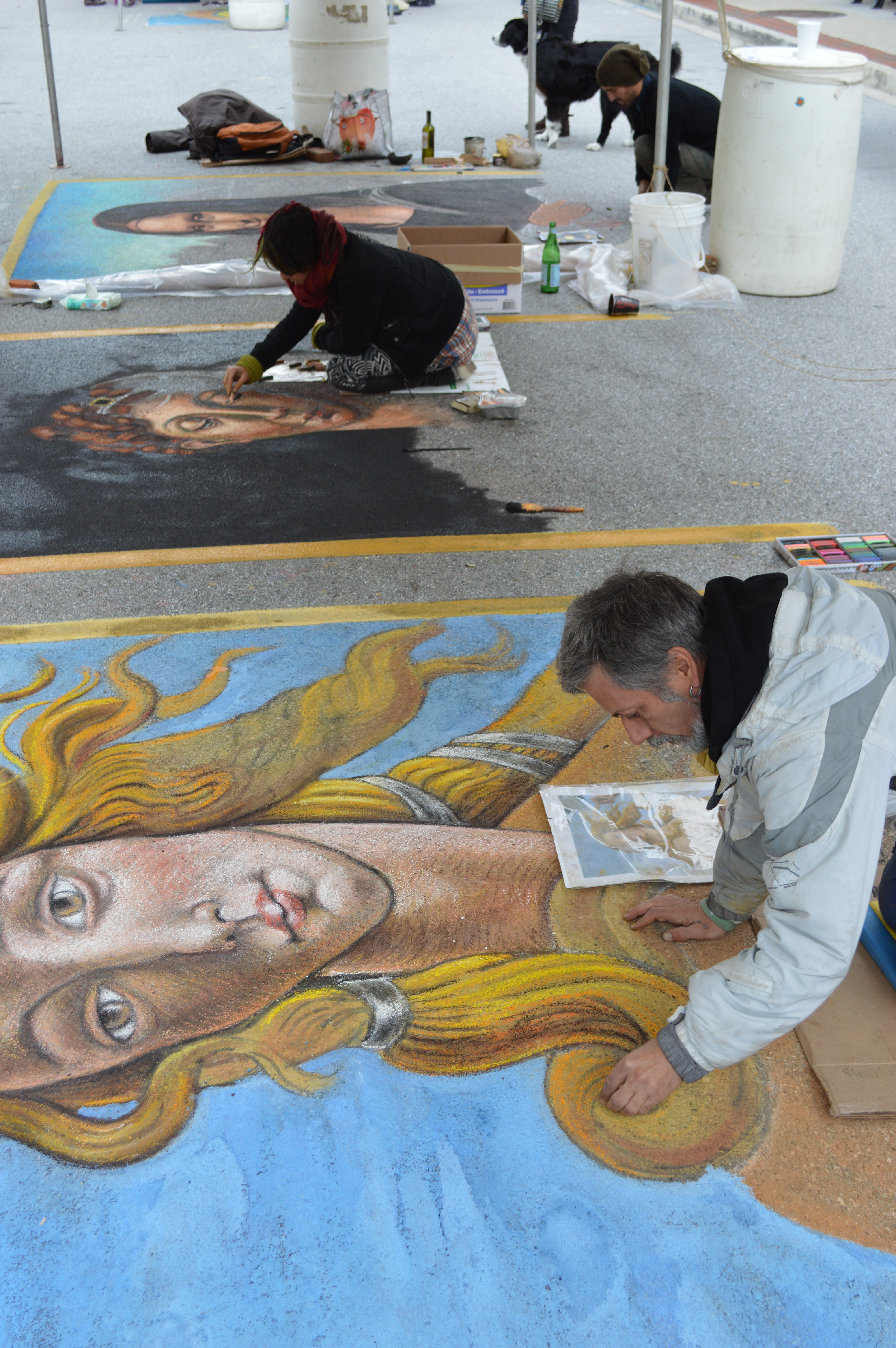 Flavio Coppola, painter, muralist and street artist, lives and works in Florence, Italy. Born in Venezuela in 1962, he  qualified in Artistic Liceum  in 1980 and received a Diploma in Advanced Studies in painting at the Fine Art Academy of Rome in 1984. He worked as a restorer of frescos, stucchi and wall decorations, in various churches in the Liguria region and for private clients.  He has participated at numerous art-shows, performances and installations, both group and individually, in the Florence and Romans scene. Active as a street-artist since early 1990, he introduced a new spirit to the well known 'Madonnaro' discipline in Florence and many locations in Italy and Europe and all over the south of Italy and was invited to participate at the following street-art festivals: Mercantia  Certaldo nelle edizioni  from 1998 to 2005; Antica Fiera delle Grazie nelle edizioni from 1990 to 2001 e from 2009 to 2014, Linzer Pflasterspektakel  (Austria) in 2007, The Colours of Valkenburg (Olanda) in 2008 and the Sarasota Chalk Festival (US) in 2011.
Tiberio Mazzocchi
Tiberio Mazzocchi, one of the Italian magicians of chalk, was born in the city of the Medici castle, where he also owns a musical instrument shop. Illustrator, flamenco guitarist, painting enthusiast, the 56-year-old is an all-round artist, able to explore different expressive forms.
The passion for religious representations was born in 2009; today that of Tiberio Mazzocchi is an established name in the sector. In Ferragosto he participated in the international festival of Curtatone (166 competitors from all over the world), ranking first in the category of "qualified" Madonnari and thus snatching the title of "maestro". "Apocalypse 5.5" is the representation with which he won the creative contest. "I had been working on this work for two years, inspired by a passage from the Bible – he says – Among the peculiarities of the drawing are the pyramid composition and the lion of the tribe of Judah, an allegory of Christ, king of the Jews. Moreover, art is a collection of references and symbols ". Among the Madonnari, Mazzocchi is considered an innovator. At the bottom of his work there is a study on meanings and color, a continuous experimentation. "I try to recover the role of the Madonnaro as an illustrator of sacred history, trying to actualize this same story in contemporary reality, not as a copyist, but as an inventor of new images – he explains – Fantasy plays an important role in this quest for allegories and originality." Mazzocchi approached this form of art thanks to a friend, Luigi Generani, himself a Melegnanese and a Madonnaro. "Being already an illustrator and cartoonist, I may have been easier to get in touch with this world – he says – I am also a musician: painting and music follow the same patterns, referable to mathematical relationships. That of the Madonnari is a form of art that must have an impact on the general public, possess a universal language."
Sketches, diplomas, medals, portraits. These are just some of the objects found in the back room of the Mazzocchi shop, where the Melegnano also gives music lessons. The 56-year-old attends the free school of the nude at the Brera Academy and is part of a band, "Uanema", which plays the popular music of Southern Italy, from pizzica to tarantella. "Today it is still possible to live in art. If a job is of good quality, sooner or later someone will notice it. I passed on to my children the passion for this world ."
Michael Kirby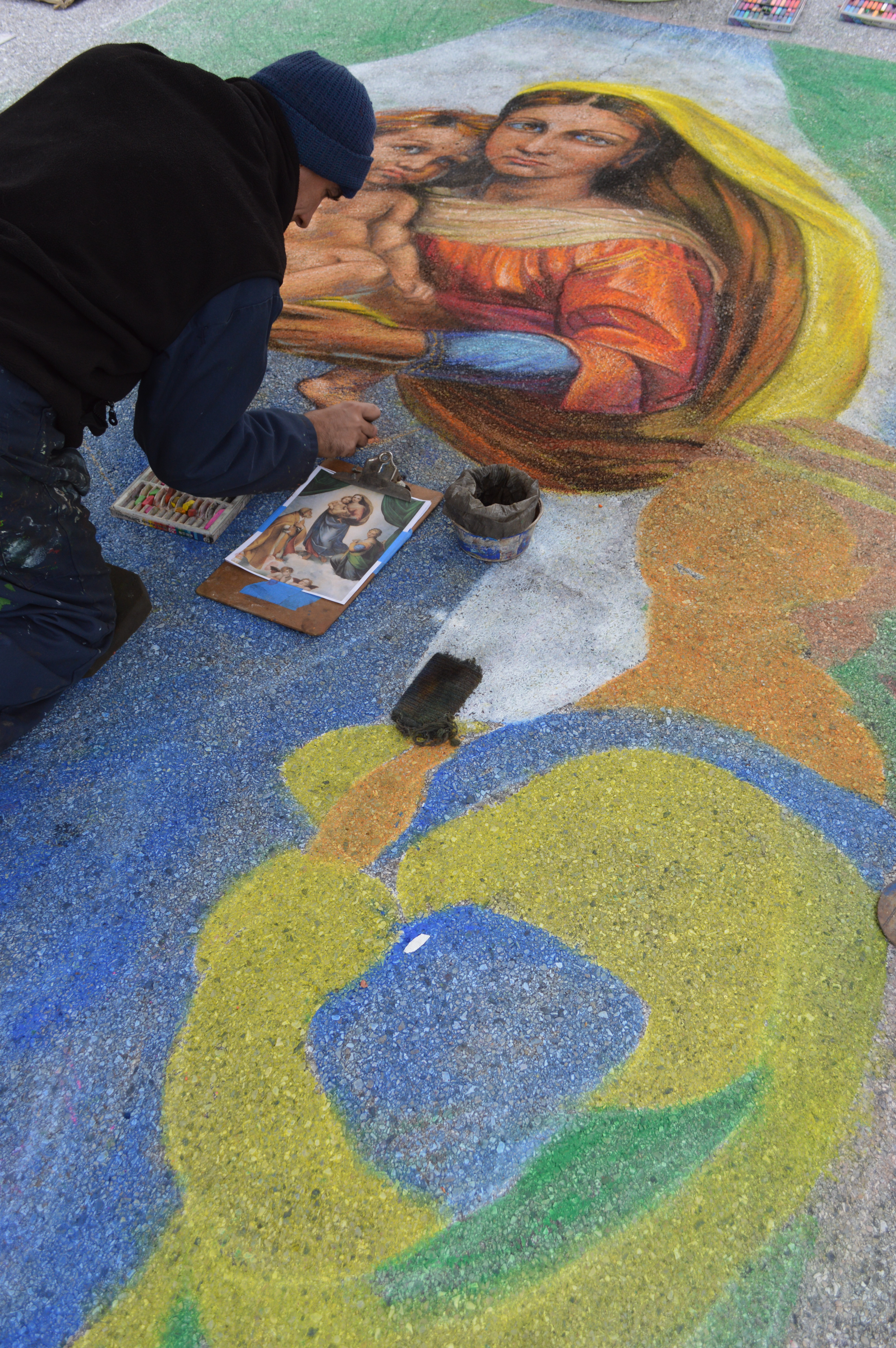 Michael William Kirby is a leading public artist and street painter from Baltimore, MD, USA. He has nearly 20 years of experience creating permanent and temporary public art pieces around the world. Mr. Kirby has been commissioned and contracted since the early 1990's for his unique and original view of anamorphic or forced perspective street paintings or more commonly known as 3D street art, 3D street painting, 3D chalk art, ephemeral art, or 3D sidewalk art. This technique of using sharp angles and adjusting the image to the viewers point of view was adapted from Kirby's time while creating sets and props for Opera companies and Movie/TV sets in Italy. The technique of forced perspective and 3 dimensional illusions have been around in theatre since the ancient Greeks. Mr. Kirby was one of the first artists to adapt this technique with his own unique style to public art.
Today Michael Kirby is considered a master in the art form and was the first American artist to have won the title of Master Street Painter in all the major European Street Painting festivals. Since the early 90's he has spread the art form to numerous locations that include Germany, Colombia, Mexico, Italy, Canada, Guatemala, England, Ireland, France, various locations in the USA and many others. Artists from many of these countries have copied and used his techniques to create 3D images on the pavement on their own. Today artists of the past and present continue to turn to Mr. Kirby's work as a base to develop their own work.
The Los Angeles Times wrote "Michael Kirby is one of the best Street painters in the world." Mr. Kirby continues to be commissioned and contracted for advertising, marketing, festivals, and other events. He has worked in over 200 cities and been across North and South America and Europe creating street paintings. As well as creating street paintings Mr. Kirby also teaches workshops and lectures on technique and history of street painting. The workshops that teach the tricks of the trade such as using pigments vs pastels, using carpets, scaling, color schemes, mica, and other techniques. The lectures speak about history and artists.
Mr. Kirby has worked for such clients as the Smithsonian Institute in Washington DC, Honda, McDonalds, Carnival Cruise Ships and been featured on the David Letterman Show, Ace of Cakes, BBC, Good Morning America, Il Tempo, Venezia Gazatte, Informador, and others. Michael Kirby is considered a leader in this rising art form and an originator of the 3D look. He is also commissioned to create permanent public art pieces using techniques he learned in Italy and Mexico which include fresco. He is one of a handful of artist that uses the labor intensive technique in the United States. The majority of his permanent public art pieces are in the Mid Atlantic region of the United States which includes the states of Maryland, Virginia, Delaware, Pennsylvania, and Washington DC. He has also developed original techniques using fiber cement in his work so that his 2D visual public art pieces can be shipped and installed in locations around the world.
Matteo Appignani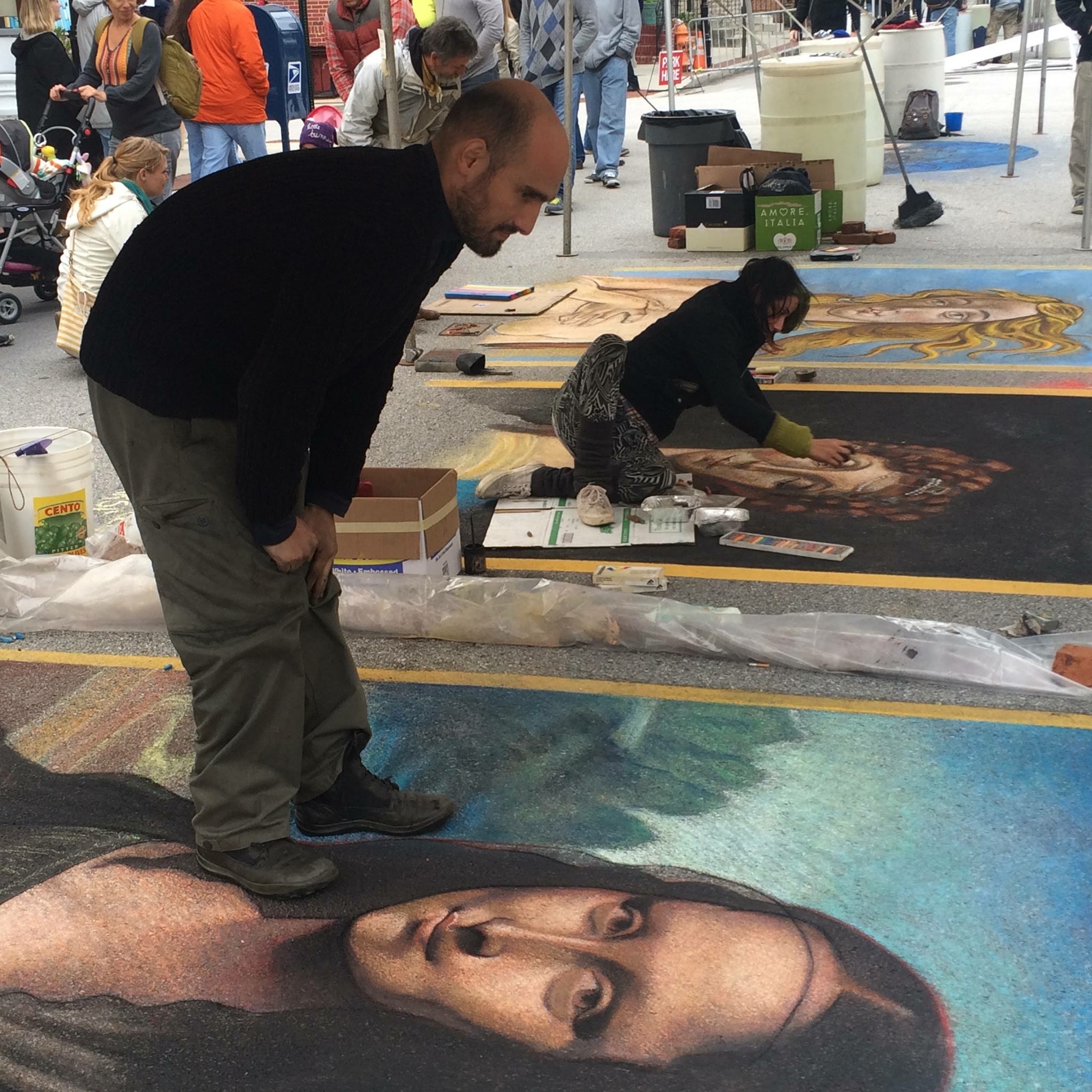 Matteo Appignani, born in Pescara in 1977 has been a madonnaro (street painter) since 2006. He lives and works in Florence. He received a degree from the Academy of Fine Arts of Florence in 2001. He has participated in many different art shows and festivals of madonnari in Italy in  Nocera and in Mantova. While his work as a  madonnaro is his livelihood, he has exhibited in many diverse art exhibitions, both individually and in group shows in Italy and internationally.
CarlosAlberto GH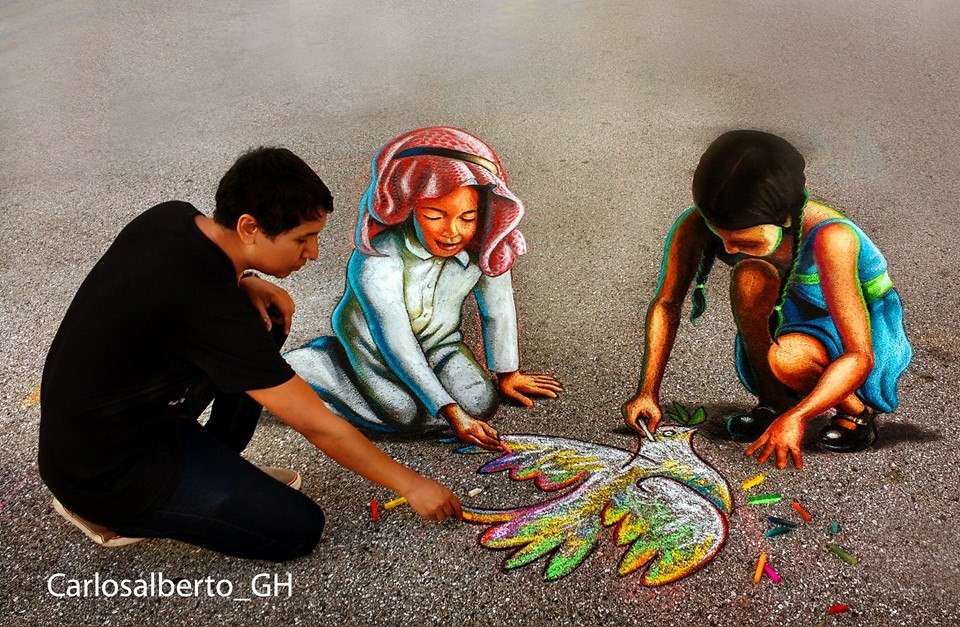 CarlosAlberto GH is an artist  from Guadalajara, Mexico who was introduced to street art by his sister, Adry del Rocío, with whom he frequently collaborates. They have participated in international street painting and mural expositions all over the world including in the United States, Cuba, Sweden, Spain, the Netherlands, Germany, Russia and at home in Mexico. Carlos is a former archaeological restorer on the Mayan peninsula.
Andrea Starinieri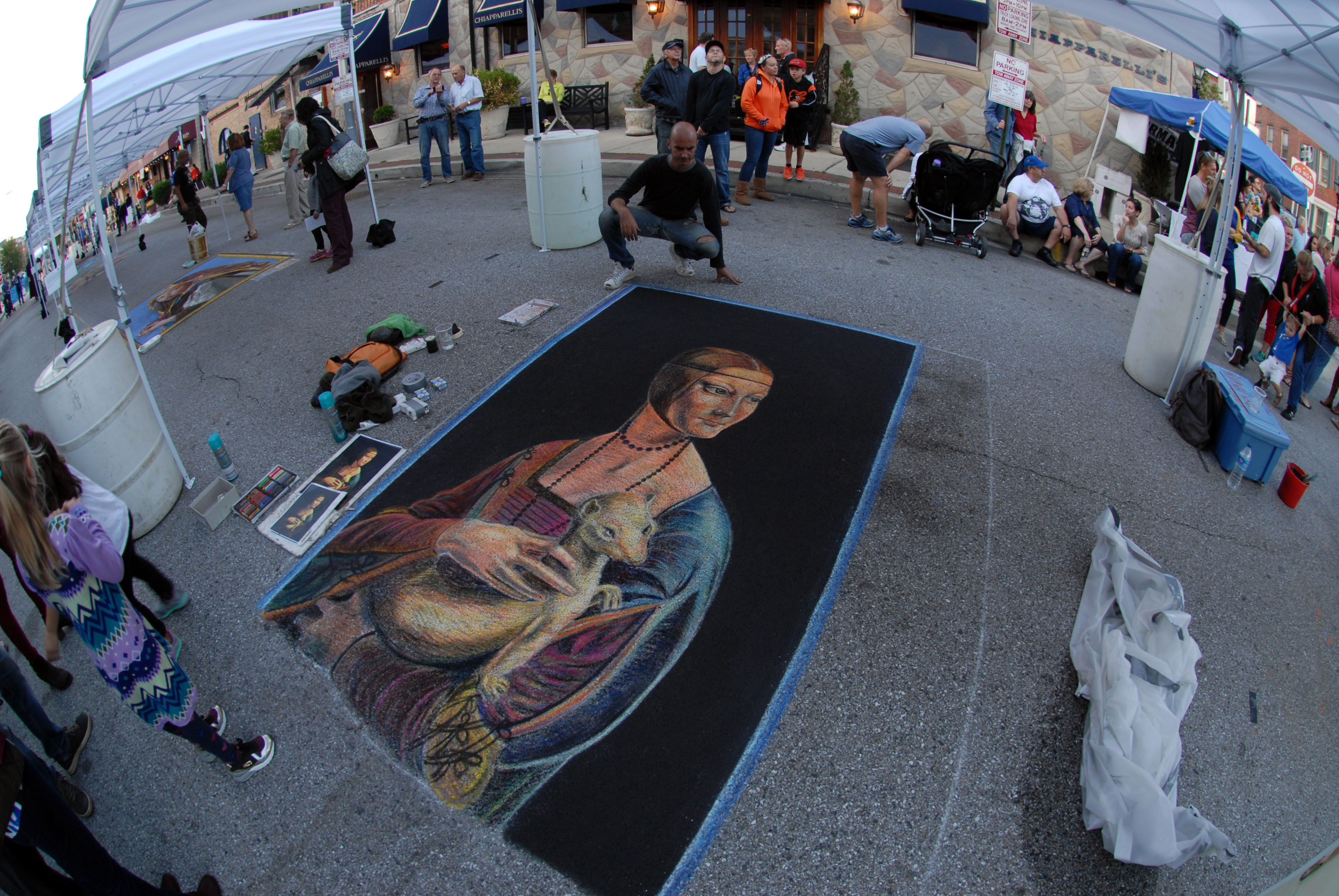 Andrea Starinieri was born in 1977 in Pescara, Italy. He graduated art school in his hometown before moving to Florence, Italy, to attend the Fine Art Academy. After receiving his degree in 2002, Andrea went on working in a number of art galleries in Florence and Granada, Spain. He actually lives in Pescara with his wife Lara and their two kids. He works as a "Madonnaro" (pavement artist) mostly along Via del Corso in Rome.
Lissette Aguirre Hinojosa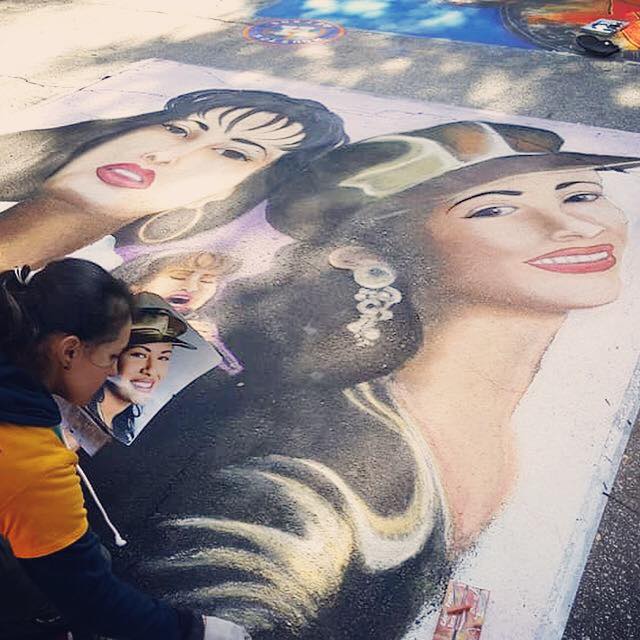 Lissette Aguirre Hinojosa  is a Mexican artist living in  Monterrey City. Her passions are painting on canvas and  on the street. She has participated in chalk painting festivals for 12 years, but has been painting since childhood. She is an art teacher in a school and loves teaching her students about art history, drawing, watercolor, oil and mixed techniques.and how to discover their inner talent.
Her art career started at 5 years old when she drew her  grandmother and her uncle. She enjoys painting and drawing in various techniques. She studied fine arts at "Instituto Nacional de Bellas Artes where she participated in four exhibitions.
She discovered the chalk technique of the Madonnari at Festival Belavia in Monterrey City. She traveled to Nocera superiore Italy to their festival in 2012 and the following year received 2nd prize at Toulon France, which elevated her standing.  She has continued to attend festivals around the world.
In November 2017 she participated at Chalk Festival at Venice Florida and Houston Via Colori and is pleased to be a returning artist at the Little Italy Madonnari Arts Festival.
Julie Jilek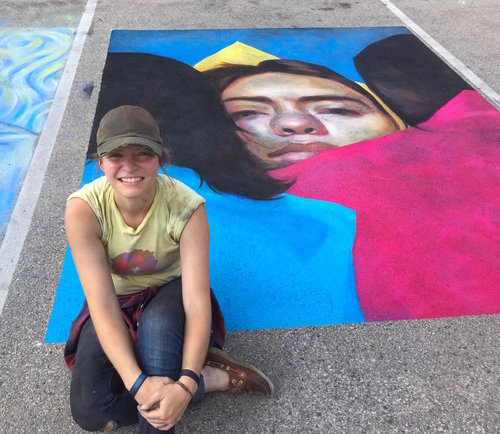 Julie Jilek is an award-winning, world traveling, freelance artist based out of Wisconsin.
Following the completion of her Bachelor of Fine Arts (Painting) from the Minneapolis College of Art and Design, Julie has evolved into a multi-disciplinary studio artist, muralist, and street painter.  Julie's work is represented in pubic and private collections across the country.  National print publications include:
American Artist – Drawing Magazine,  Southwest Art Magazine, and Strokes of Genius: The Best of Drawing. Notable projects include            Art for the Arts (2016), Wisconsin State Park Plein Air Painting Project (2010-2012), collaborative mural projects Beyond Gotham and  Frozen  at Minnesota's Largest Candy Store in Jordan, MN, as well as recent album artwork for acclaimed musicians Peter Mulvey (2017), Dave Steffens (2015) and Ume (2018).  Recent street painting highlights include Marietta's Chalktoberfest (GA), Chalkfest at Arbor Lakes (MN), and Eureka Springs's May Festival of the Arts (AR). Keep your eyes peeled this Fall (2019) when Julie and her drawings makes their cable television debut as a sketch artist in several episodes of the Travel Channel's show, The Dead Files.
KC Linn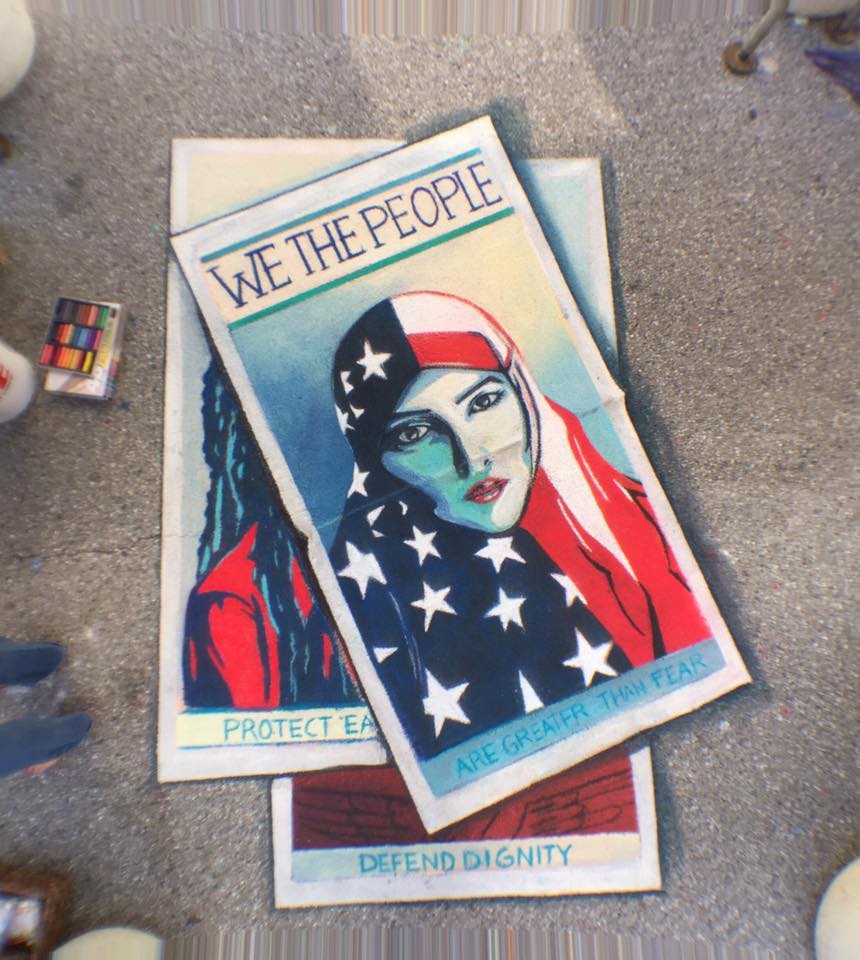 KC Linn is a Baltimore based artist who dabbles in illustration, design and typography as well as traditional art forms such as painting and drawing. Growing up in small town Maryland she has always been attracted to visual stimulation of all shapes, sizes and colors. Her creative adventure began after her 12th birthday when she received a blank skateboard deck and transformed it into the first piece of merchandise for her new business. Mastering skateboard design at age 12 lead to a creative obsession that unknowingly shaped her future.
KC attended Shepherd University where she participated in college athletics and studied painting. In her senior year she joined the Navy where she was a Hospital Corpsman for four years. During this time KC's creative exposure was elevated through world travel and exposure to new experiences. From bootcamp to her last day in the Navy she continuously contributed her skills to multiple projects and was responsible for numerous logo designs, t-shirt, poster and flyer graphics.
KC has exhibited in numerous galleries across the United States as well as abroad including The French Embassy Art Gallery in Saõ Tomé Africa, Walter Reed Wounded Warrior Memorial in Bethesda Maryland, Red Brick Gallery and Phaze 2 Gallery in West Virginia, The Grotto Cafe in Cave Creek Arizona and Spur Gallery in Baltimore, MD. She has done logo design for Stevenson University as well as store graphics for Lululemon. Her illustrative work and paintings depict visual narrations from her past military experience juxtaposed with contemporary culture depicted through parallel realities. She is motivated by daily visions and experiences. Using obscure line work, luminous color palettes, questionable lyric and/or sarcasm, she wants her viewers to feel the same temporary relinquishment from generic life. Her biggest influences are Jessica Hische, Mike Perry, Chipp Kidd and Mr. Bingo. KC currently resides and works in Baltimore Maryland.
.
Nicole Flaig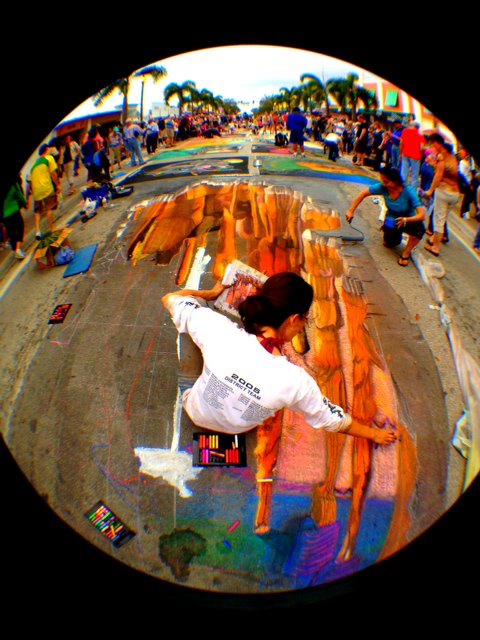 Nicole Flaig has been participating in Street Painting festivals across the United States since 2004. She began painting along side her mother, Beatrice Flaig, in Florida and continued on to win competitions, such as People's Choice awards in both Colorado and Connecticut. She strives to try different techniques at nearly every festival, sometimes including 3D perspectives. More often than not, you will find her paintings to be dynamic, bright, and boldly colorful.
While not her only passion (she is currently pursuing a career in Neuroscience), Nicole has a strong love for the street art. Both the ephemeral creative experience and interactions with the crowds are the driving joy of recreating grand scales of art on the pavement. Nicole has also branched out into creations in the opposite end of the spectrum: miniature oil and acrylic paintings! From twenty feet to 20 millimeters, the process of drawing and painting is a meditative one and will keep her painting for fun for years to come.
Erik Greenawalt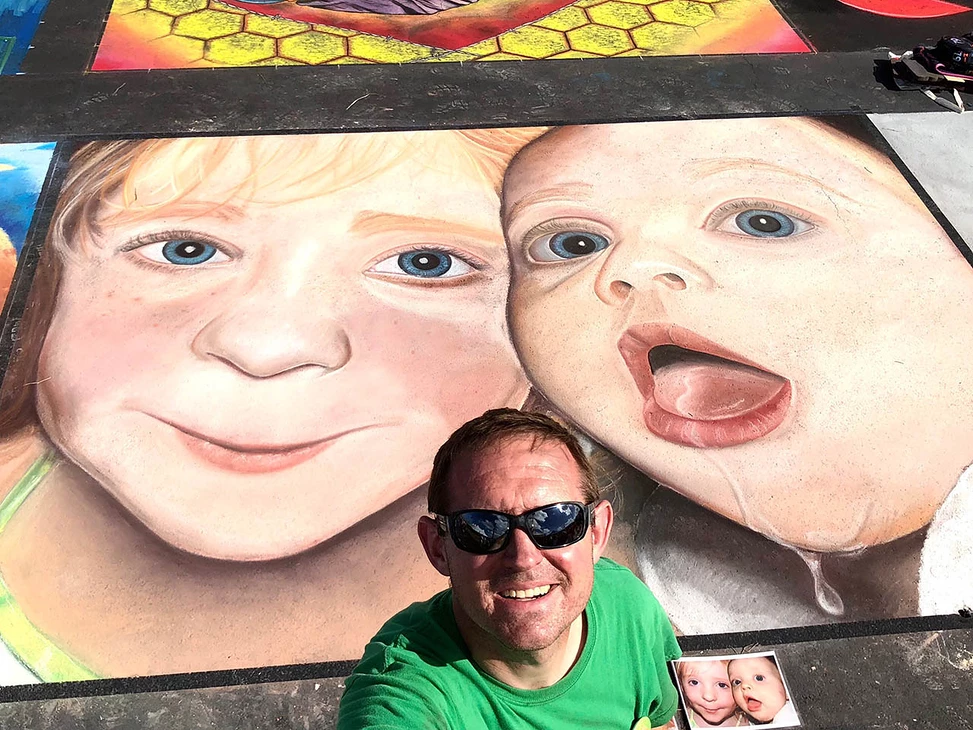 Erik Greenawalt's passion for chalk art began more than a decade ago in the driveway of his suburban Pittsburgh home, when his then-toddler-aged daughters, Jaycie and Jenna, first asked him to draw Mickey, Cinderella, Elmo and Eeyore. Those young art directors were very demanding and wanted more and more elaborate pieces. Erik soon became known as "The Chalking Dad" among his neighbors.
​Today, Erik — who in real life is a Certified Public Accountant working in corporate finance — is also a certified "master" chalk artist in the Florida Chalk Artist Association. He participates in street painting festivals around the country, where he joins other artists in creating large-scale, elaborate chalk drawings over several days. Erik especially enjoys drawing portraits of celebrities and sports heroes. 
Erik is excited to have one of his daughters, Jenna, chalking alongside him this year.
You can find more of Erik's work at www.thechalkingdad.com or on Facebook, Instagram and Twitter at @TheChalkingDad
Beatrice Flaig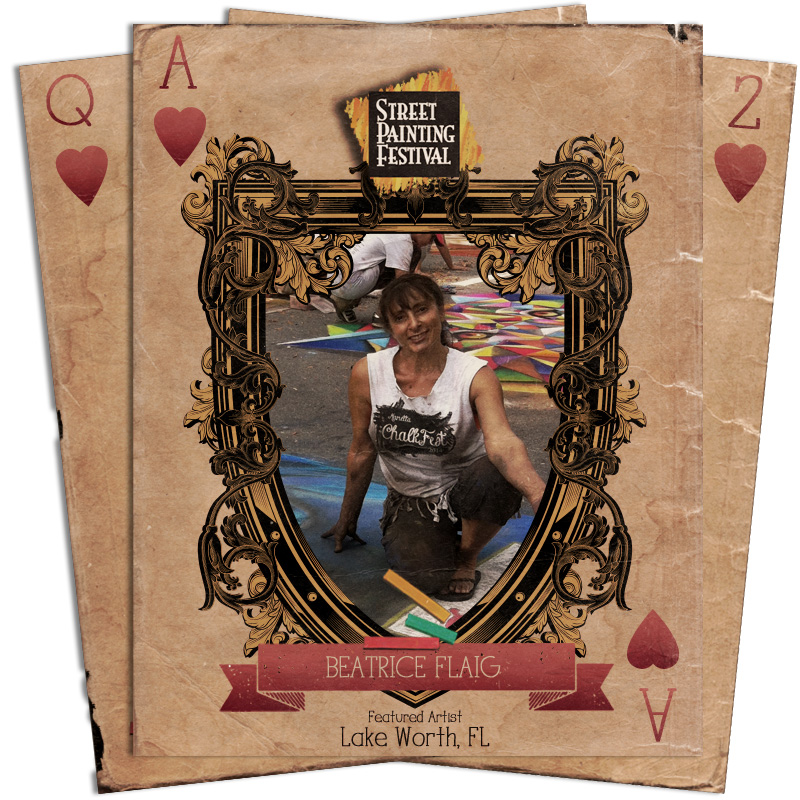 Born in Africa and growing up in France, Beatrice Flaig was exposed to diverse cultures and a multitude of artistic venues. Her childhood was a creative playground and her enjoyment and curiosity for the arts became part of her daily life. She teaches Secondary science and infuses art in every spectrum of her profession . She believes art belongs in every classroom. In fact she loves teaching art as much as science . With no formal training Beatrice finds street painting tremendously rewarding for the pure fact that it instills a great sense of accomplishment and is a means to imagine, create and communicate every time a piece of artwork emerges on the pavement. Her students also enjoy viewing pictures of every event attended and some of them partake in street painting as well.
As an award winner at various festivals, Beatrice recently expended her participation to many other street painting festivals throughout the North and Southeast. " Street Painting used to be a hobby and recently became an addiction. There's an excitement to working on creating outdoor museums with the possibility of wind, heat and even rain. Enduring various environmental elements while the murals take form is quite challenging. "I enjoy large scale art and participating in street painting events rekindles a familiar passion shared by many other artists every time we rendezvous at various chalk festivals throughout the year".​
As a member of the Florida Chalk Artist Association and the International Street Painting Society, Beatrice is delighted to be invited to various festivals and given the opportunity to create artworks that leave lasting impressions long after the chalk disappeared.
Anthony Cappetto and Wendy Stum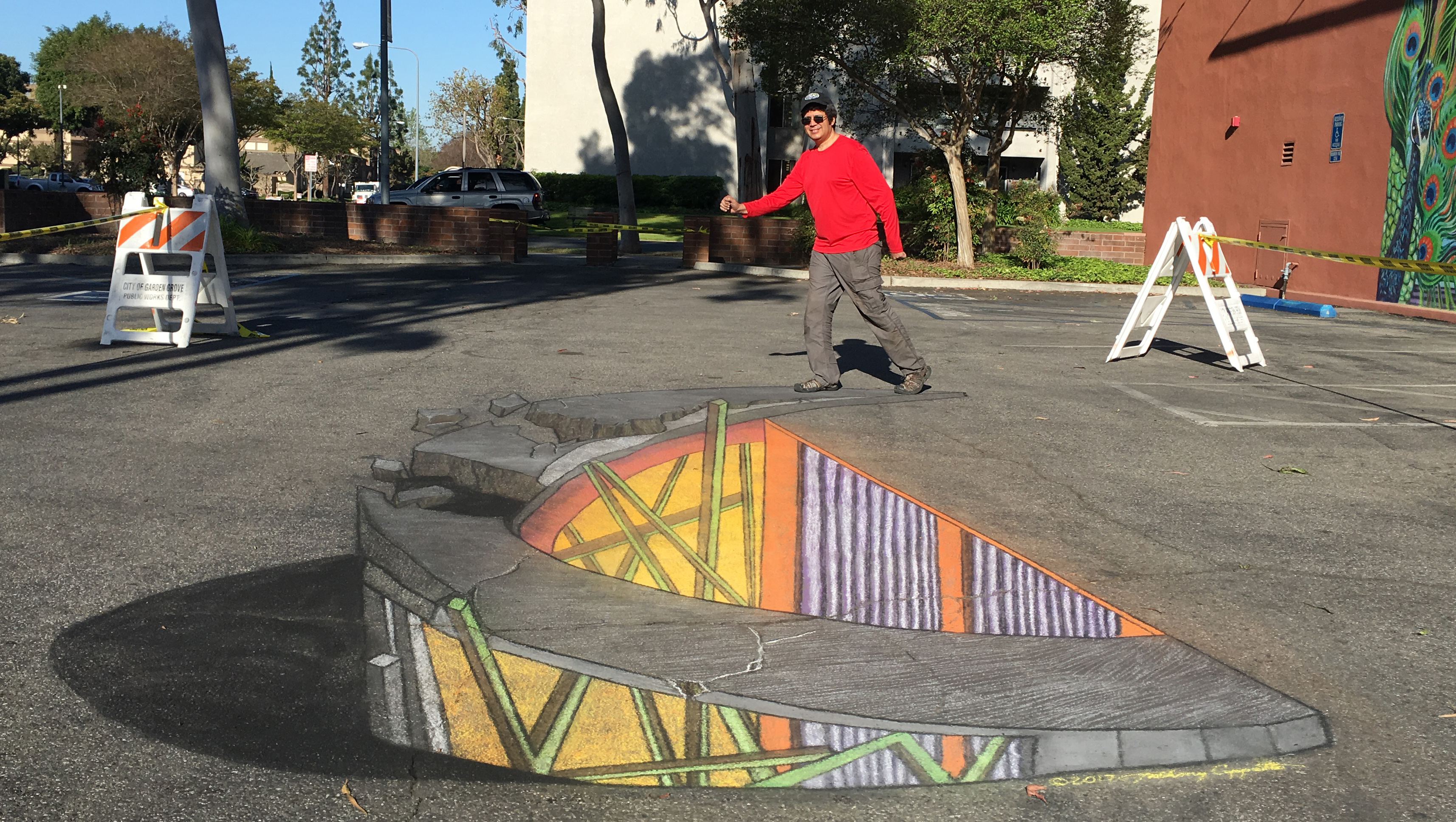 Anthony Cappetto is an internationally recognized 3D street painting artist working in chalk and paint who shares his art form throughout the USA and internationally including India, UAE, Japan, Uruguay, Germany, Mexico, and Italy. Cappetto has been a guest of the US State Department in South America, lecturing and mentoring University students in Montevideo, Uruguay, as well as students in South Carolina, Georgia, and New York.  An early adopter/pioneer in the use of 4D emerging technologies since 2007 such as augmented and virtual reality as an integrated part of his 3D anamorphic illusions Cappetto has created public 3D/4D installations in Mumbai, India, Florida, South Carolina, and California.
Cappetto was invited and participated as part of a select group of world class 3D street painters for the first Dubai Canvas Festival in 2015 and has been a team member of two Sistine Chapel re-creations in California and Mexico.  It is very important to me as a 3D street painter to design and create 3D interactive art where the public can pose with and be in the art when the sizes allow.  I look forward to sharing my 3D art with everyone at the Festival.  artforafterhours.com
Wendy Stum attended her first street panting festival in the late 1990's and started photographing, then video interviewing the artists at work as a way to share the art form with the public.  Since then, Wendy has assisted Anthony with the chalk art, mentoring, and public interaction at festivals in New York, South Carolina, Georgia, Florida, California, Mexico, and the UAE.
Sonja Mazereel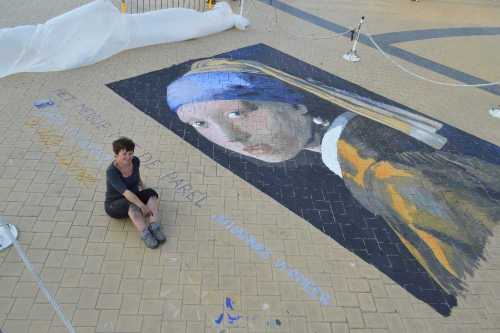 The artist, Sonja Mazereel, as revealed in her name—sonjAMAZEreel– aptly describes her talent. With her street drawings she amazes thousands of spectators.
Sonja was born in Belgium. At 16, her parents sent her to study art in Ieper. She won an international prize in a well-known art contest during her time there. Later she worked for an architect who specialized in restoring ancient buildings. As an aside, she often made watercolor paintings.  At the age of 26 she married and in the next 6 years she became mother of three.  So arts faded into the background until one day she tried to make a huge mural in chalk for her daughters' party. She realized that she had to make art again. In the next summer she was invited for a local art event where she drew for the first time in public, the Mona Lisa of Da Vinci, and with that she did what Italian Madonnari did: they bring fine art to all the people. Ever since this is Sonja's goal: to demonstrate to the public how beautiful fine art is by copying and by anamorphing them in 3D illusions. She likes making mosaïc too, but that is another story…
Barbara Epstein Gruber
A native of Baltimore, Barbara Epstein Gruber attended Catonsville Community College, received a BFA in painting from the Maryland Institute College of Art, studied in the graduate fine arts program at the University of Pennsylvania and earned her MFA from Brooklyn College. Her work can be found in private and corporate collections throughout the US, Europe and the UK and has been featured in numerous local and national publications. Ms. Gruber's work has won Best in Show and Honorable Mention at national and regional levels by such esteemed jurors as Klauss Kertess of the Whitney Museum, Bernard Chaet, Samuel Hoi, George Gurney of the Smithsonian and Doreen Bolger of the BMA. She is currently an instructor at the Maryland Institute College of Art, The Johns Hopkins University and The Yellow Barn. Most recently, she was a finalist for the William and Trafford Klots residency in Brittany, France.  Ms. Gruber's work has appeared in the New York Times Art Review, New American Paintings, The Baltimore Urbanite, and the covers of the Bluefield Daily Telegraph, The Huntington Arts Review and the Baltimore Messenger and been featured in videos for The Loudoun Times Mirror. Her work can be seen in private and corporate collections throughout the United States, Washington, D.C., Europe and the UK and she is represented in galleries in Maryland, New York, Massachusetts, California and Virginia. Ms. Gruber has been a guest juror for noted arts organizations and is frequently invited to participate in arts fundraisers. Barbara Gruber is currently an instructor at the Maryland Institute College of Art, and the Johns Hopkins University, The Yellow Barn and The Griffin Art Center. She has taught at Anne Arundel Community College, Stevenson University and Howard Community College.
Chelsea Ritter-Soronen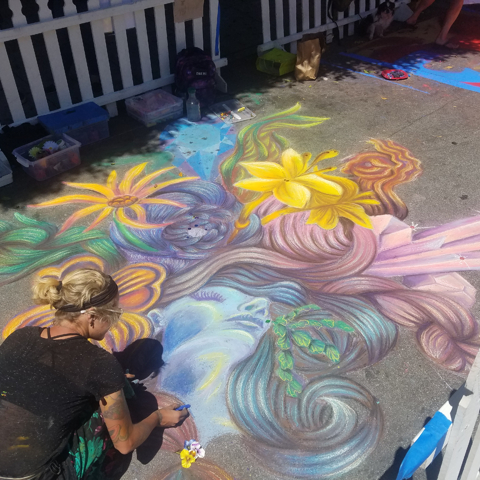 Chelsea Ritter-Soronen is a muralist and street artist, inspired by the potential of blank walls and pavement in urban areas to become storytelling devices. She is a graduate  of the Conservatory of Fine Arts at Webster University and holds a BFA in Theater with majors in costume design and scenic painting.   While she has been painting murals since 2001 on her bedrooom wall (thanks Mom), it was during her time in college that intensive studies of theatrical scene painting provided a solid foundation of techniques and mediums from which to grow.  Her multi-faceted study of theatre has given her a unique perspective of spatial design and art's role of interaction with the public. When she is not fulfilling commissions, she works as an arts educator for activists in social justice spaces, both locally and internationally. It is Chelsea's ardent belief that for both artists and viewers, chalk art is the most accessible art form, and that streets and sidewalks are the ideal gallery space. Chelsea is the sole proprietor of Chalk Riot, a business specializing in interactive murals and pavement art, and is honored to share the work with other radical women artists around the country.
www.chalkriot.com
iVann Garc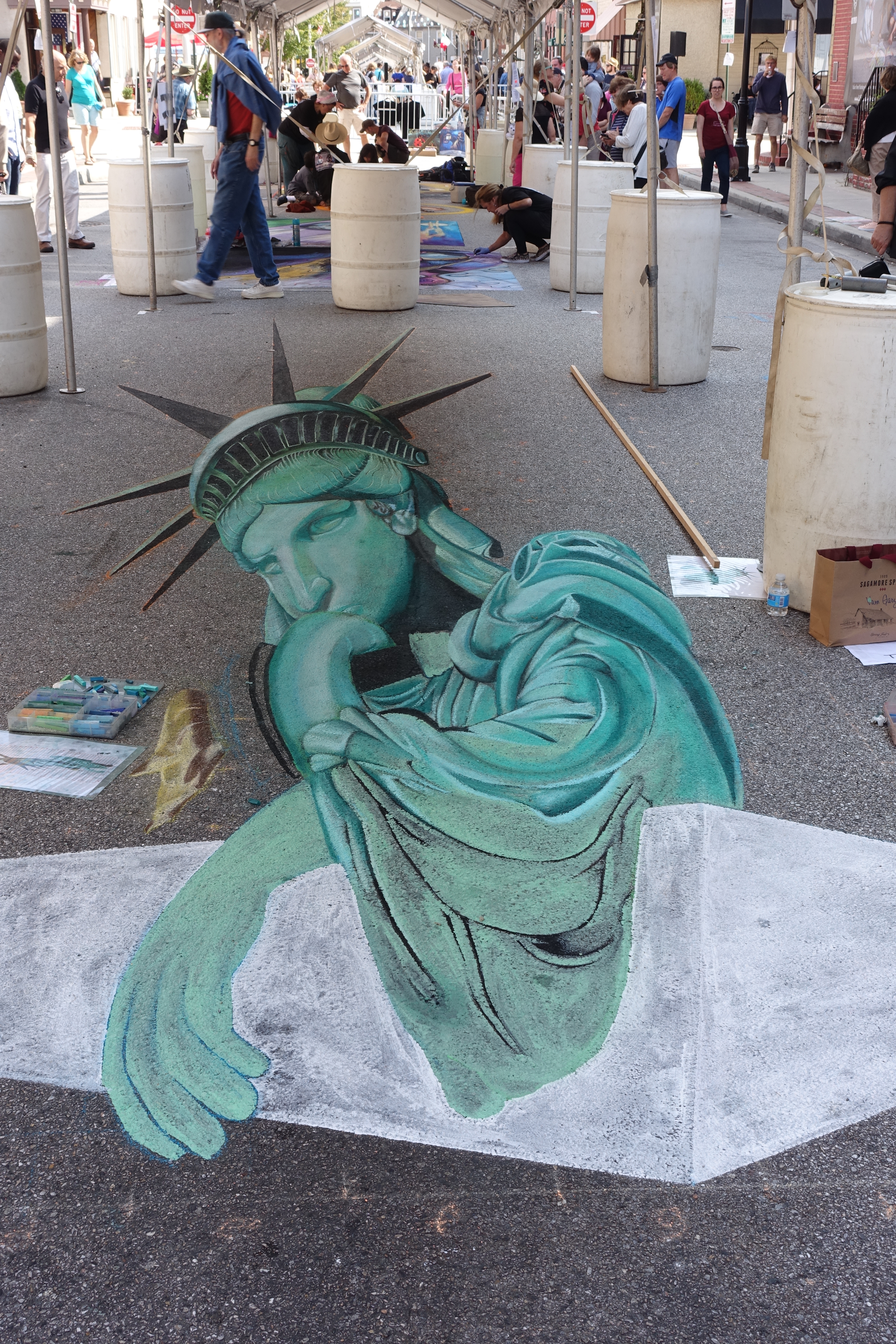 Born in Mexico City, residing between Guanajuato MX and California USA. Ivann Garc started painting since he was 8 years old, but after studying advertising design he stopped practicing some of the arts, but thanks to the 2015 Madonnari festival, his passion was reignited. He enjoys interacting with people, to cause them a moment of happiness when they see the art he is creating. He really enjoys those moments. Also, He likes to see how children get so excited about  chalk art. Art is a way of expression that brings people of the world closer to each other.
Erika Thurkins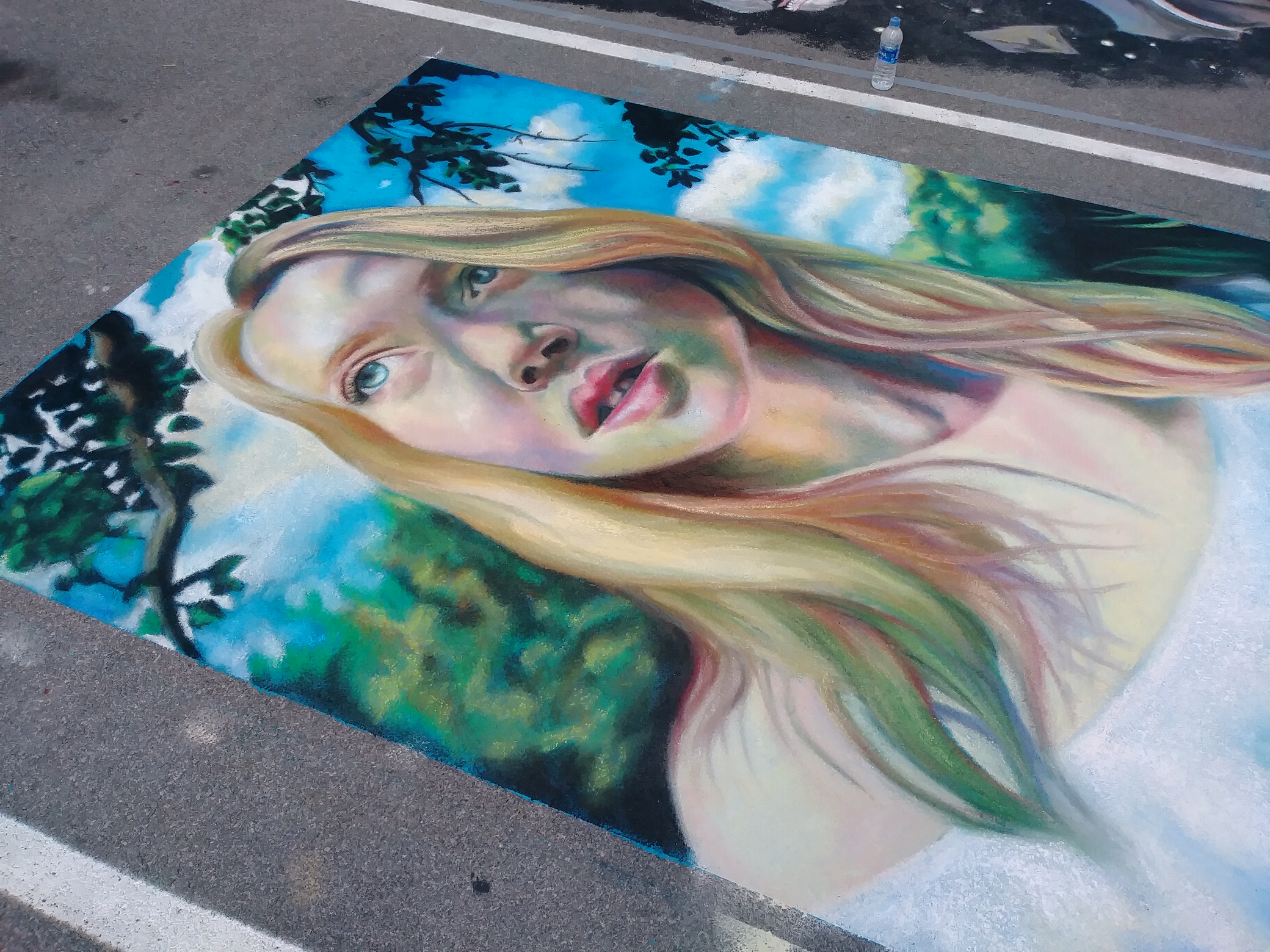 Erika Thurkins is a Buffalo-based professional portraitist and muralist with a passion for chalking, which she has been doing for 5 years. Last year she channeled her focus into chalking full-time and expanded her participation in various national festivals, became regularly commissioned by tourist venues including the PA RenFaire, various summer music festivals, and local pro sports teams (Buffalo Bills, Sabres), and has provided chalk murals for events throughout the WNY and central PA areas and local businesses in her town of East Aurora. She is overjoyed to have stumbled into the world of chalking and is grateful everyday to be a part of the best and most supportive artist community out there, traveling to do what she loves (with her husband and son as often as possible) and having the opportunity to spread color and beauty into the world wherever she can.
Tonya Youngberg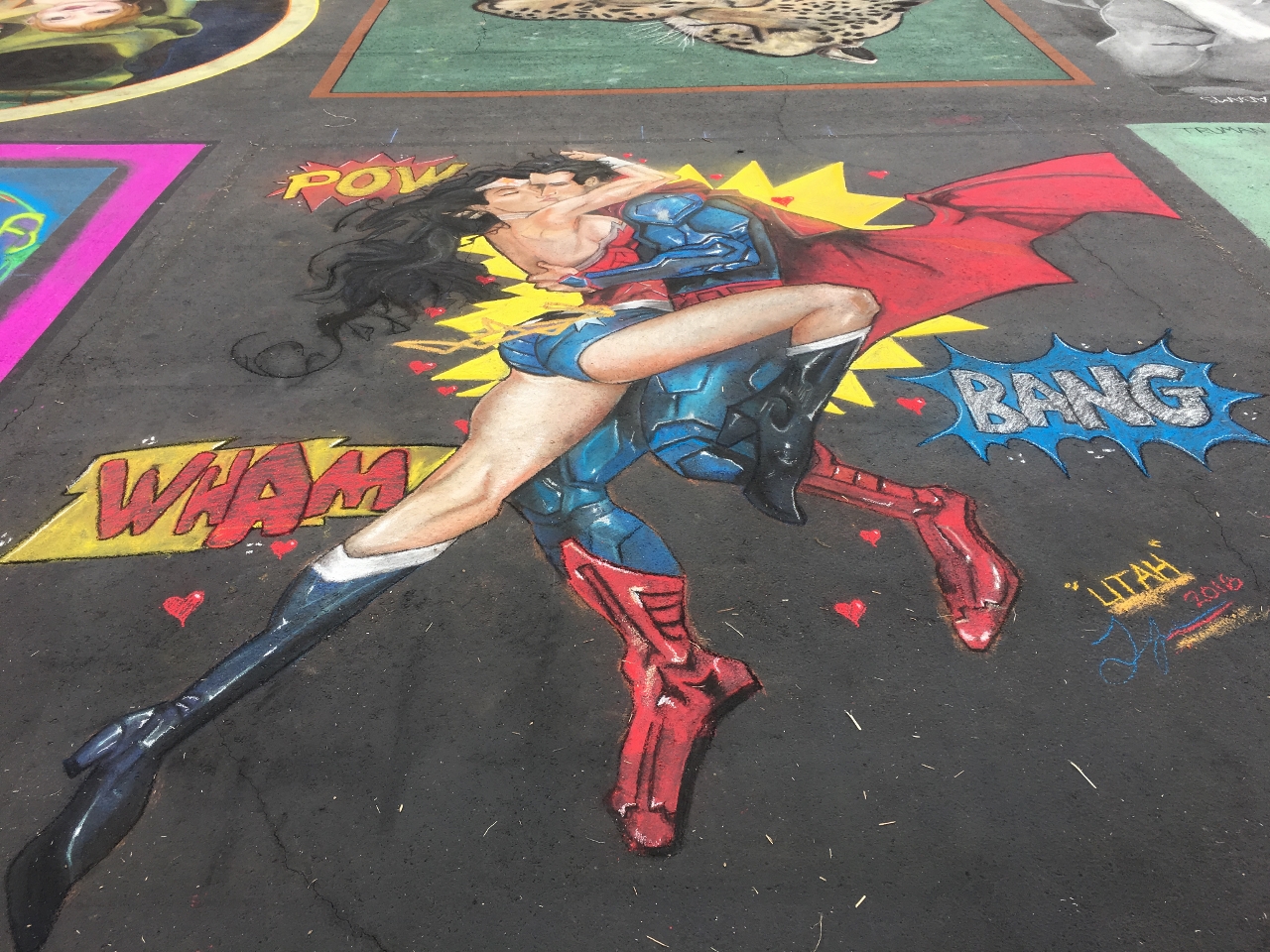 As an artist, Tonya Youngberg is one who loves to explore all types of art, Tonya has grown into a artist who loves to work in color, texture, form, and content. This approach has led to the many areas in which Tonya work has included street painting, murals, fine art, installation art, temporary and permanent art. Tonya's work of art is produced with a fresh set of ideas, and ways in which to in-gage the Imagination. Her goal is to encourage at least one person to create a piece of art in any medium.
She  has been featured at numerous street painting festivals has worked on projects such as Exhibition sized pieces as well as international events. Her work has won numerous awards, Tonya works in all mediums of art including paint, digital concepts and pencil and taxidermy. Tonya has been creating art as a street painter for over 10 years and has competed in numerous events as well as being  a  member of the International Street Painting Society. Tonya is a mother of two and lives in West Bountiful Utah.
Abraham Burciaga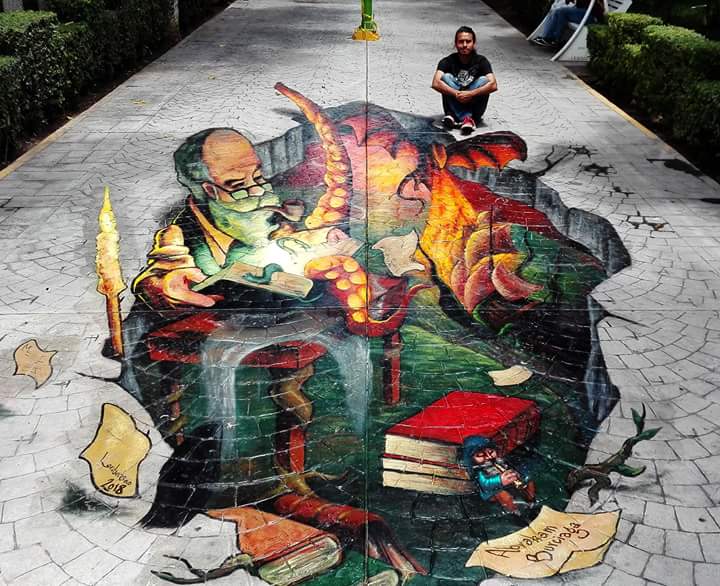 Abraham Burciaga, is an engineer and street painter born in Torreón, México. Since 2014, he has  practiced street art as one of the Madonnari in different festivals in México and other countries, including the United States, United Kingdom and Germany. He desires to promote street art culture in his hometown, through exhibitions and teaching the technique to young people because he believes that it is a great way to meet people of all nationalities and to have amazing experiences around the world. As an artist, he seeks to impact people's emotions because he believes that is the true reason to make art.
Holland Winslow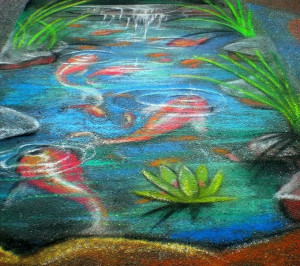 Holland Winslow is passionate about color and expresses this through her vibrant and deep hues in her artwork. She graduated from East Carolina University with numerous art awards and scholarships along the way. She lives in Williamsburg, VA where she is a full time graphic designer for the Commonwealth of VA and owns a small business "Hollandesigns," which focuses in graphic design, streetpainting and murals.
Holland started street painting in 2007. In 2008, she won Best in Show for her "Koi Fish" and many more awards have followed. Since then, she has "taken to the streets" with her chalking, traveling for competitions and commissions, working in both 3D and 2d installations. Through streetpainting, she has gained friends from all over the world and coming together at events is so rewarding and life is like a box of pastels!
Sharyn Chan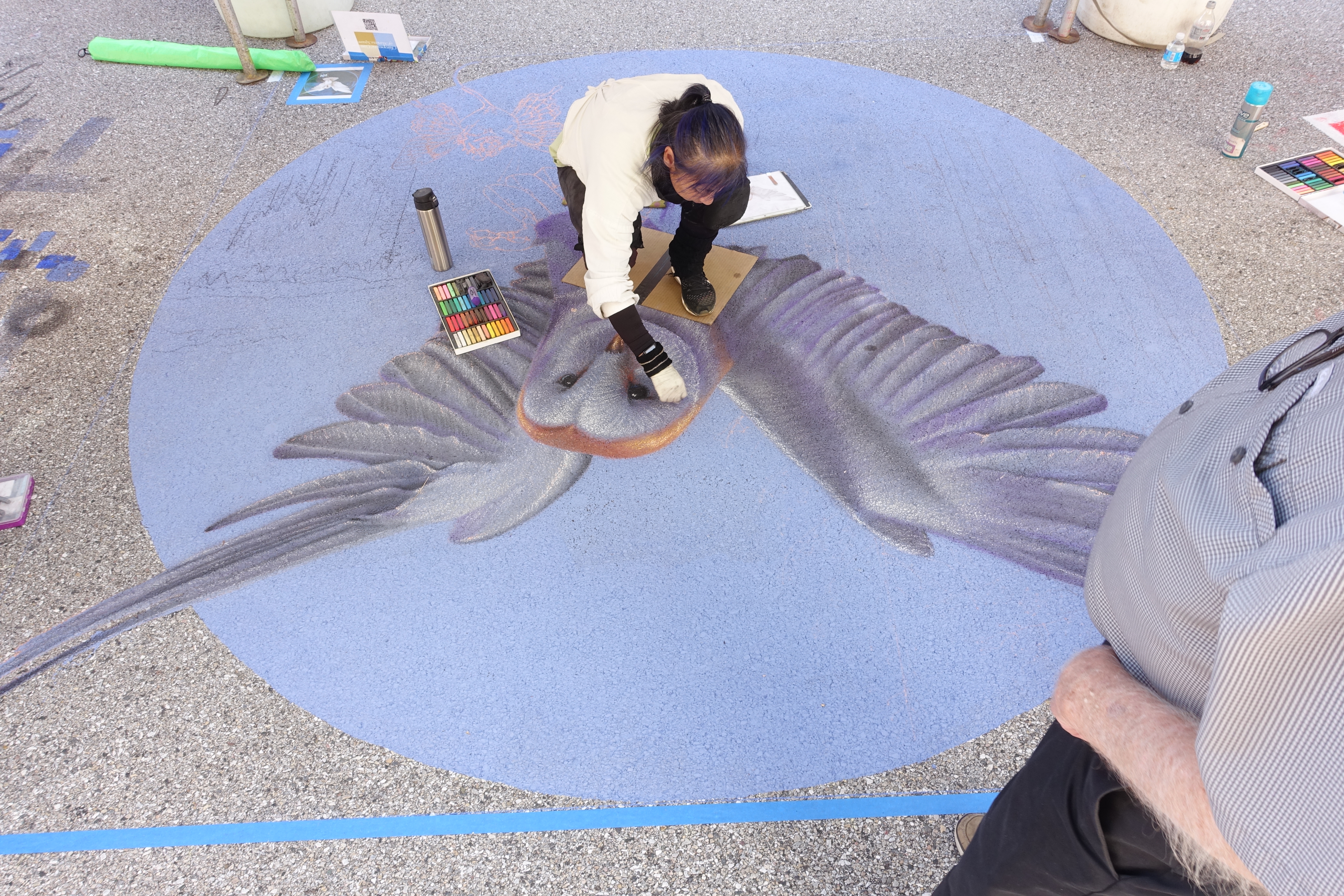 Sharyn Chan Namnath is a unique blend of scientist, artist, hip-hop dancer, and a motorcycle racer. Currently she works as a street artist and hip hop dance instructor as well as a government contract project manager. She has always loved art, but her career path took a different turn in college where she graduated with a computer science degree and stayed in that field for 30+ years. She dabbled in the artistic side of computers diving into Photoshop and graphic arts on the side, but, it was not until she met world-class street painter Tracy Lee Stum in 2001 that she learned about the ancient art form of street painting. Rekindling her passion for art, Sharyn began street painting in her hometown of Santa Barbara and has traveled all over the world with Tracy street painting to her heart's content.  http://www.sharynchanart.com
Ken Mullen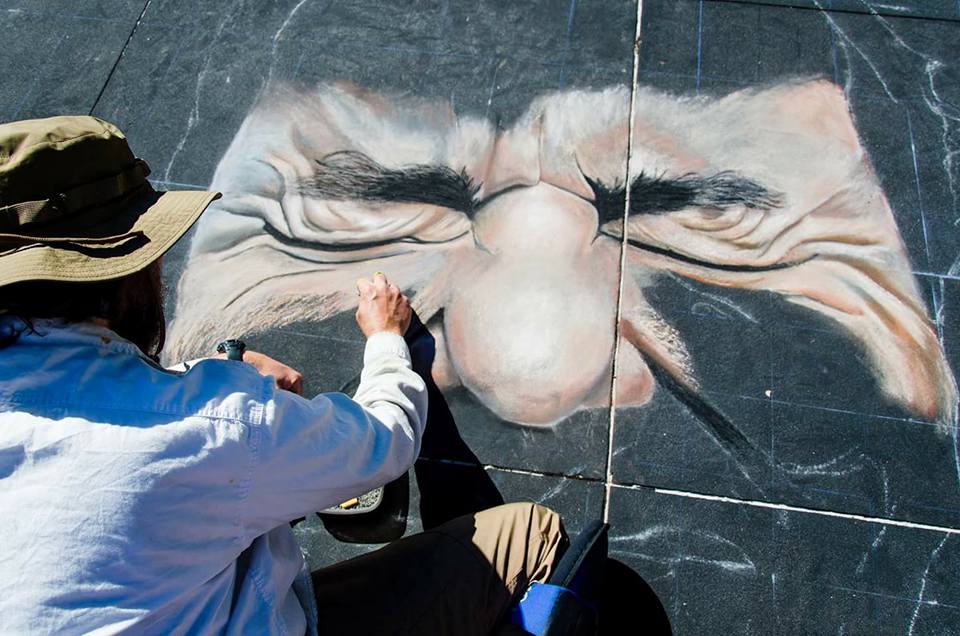 Ken Mullen is a chalk artist and muralist from West Palm Beach, FL, USA. Whether working alone, with his children, or as half of 3D chalking duo "Chalk Guys", he has been creating artwork for over 20 years.
Professionally certified as a "Maestro" level chalk artist by the Florida Chalk Artist's Association, Ken has had the privilege of traveling for his artwork, and has performed at festivals and events throughout the United States. When not creating 3D street art with Chalk Guys, he often chooses portraits as his subject matter, enjoying the challenge of capturing recognizable details on often difficult surfaces.
Ken has passed on his love of art to both of his daughters, and he looks forward to working side-by-side with them for years to come.
http://www.mellowmonkeyart.com
Aislynn Mullen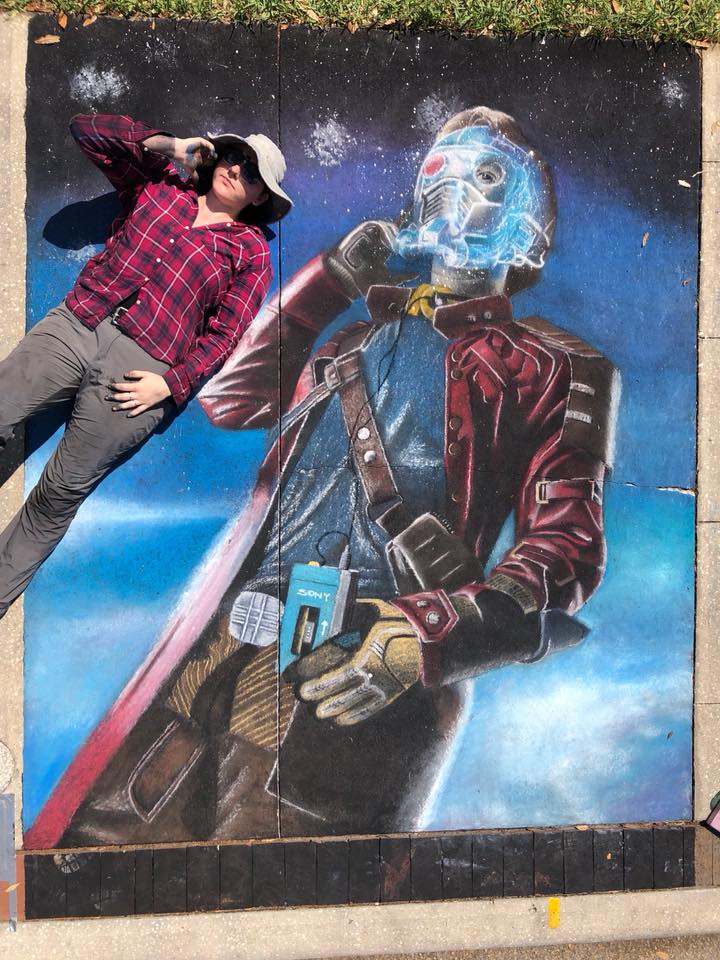 Aislynn Mullen has had a love for all things artistic for as long as she can remember. A native of south Florida, she grew up in an eclectic area where she participated in the annual Lake Worth Chalk Festival with her dad ever since she was a young teen.Today, she is a graduate from the University of Florida in environmental science, but her passion for art continues to grow. She has participated in festivals throughout Florida as well as along the east coast and hopes to expand towards west coast festivals in coming years.
She is also a member of the Florida Chalk Artist Association and an avid lover of pop culture, which is reflected in her art.
Bridget Cimino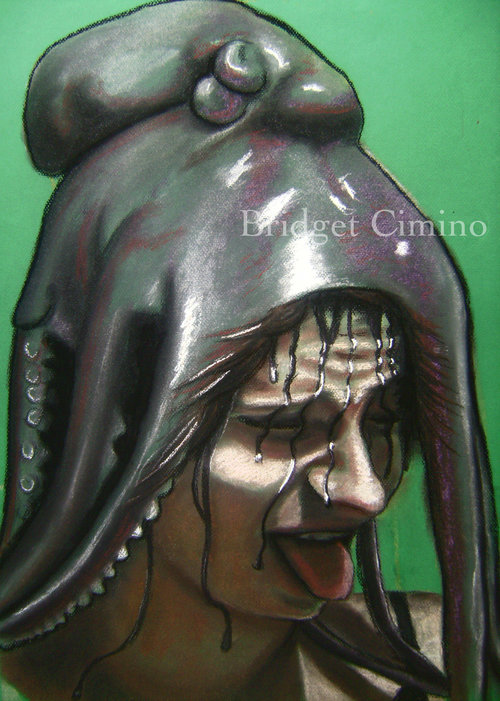 Bridget Cimino was born and raised in the Baltimore area.  She received her bachelors in Fine Art from The Maryland Institute College of Art in 2004, and since then has worked as an artist doing decorative painting, historical restoration, illustration, murals, and fine art.  She has many of her original murals all over Baltimore City, as well as decorative and restoration work done all over the Maryland, DC, and Virginia. She has done work as an artist for hire for many companies in such places as The Baltimore Basilica, The Engineer's Club, The US Capitol Building, and many private residences and businesses.  She lives in Baltimore with her Boyfriend and their two cats.
Jean E. Razulis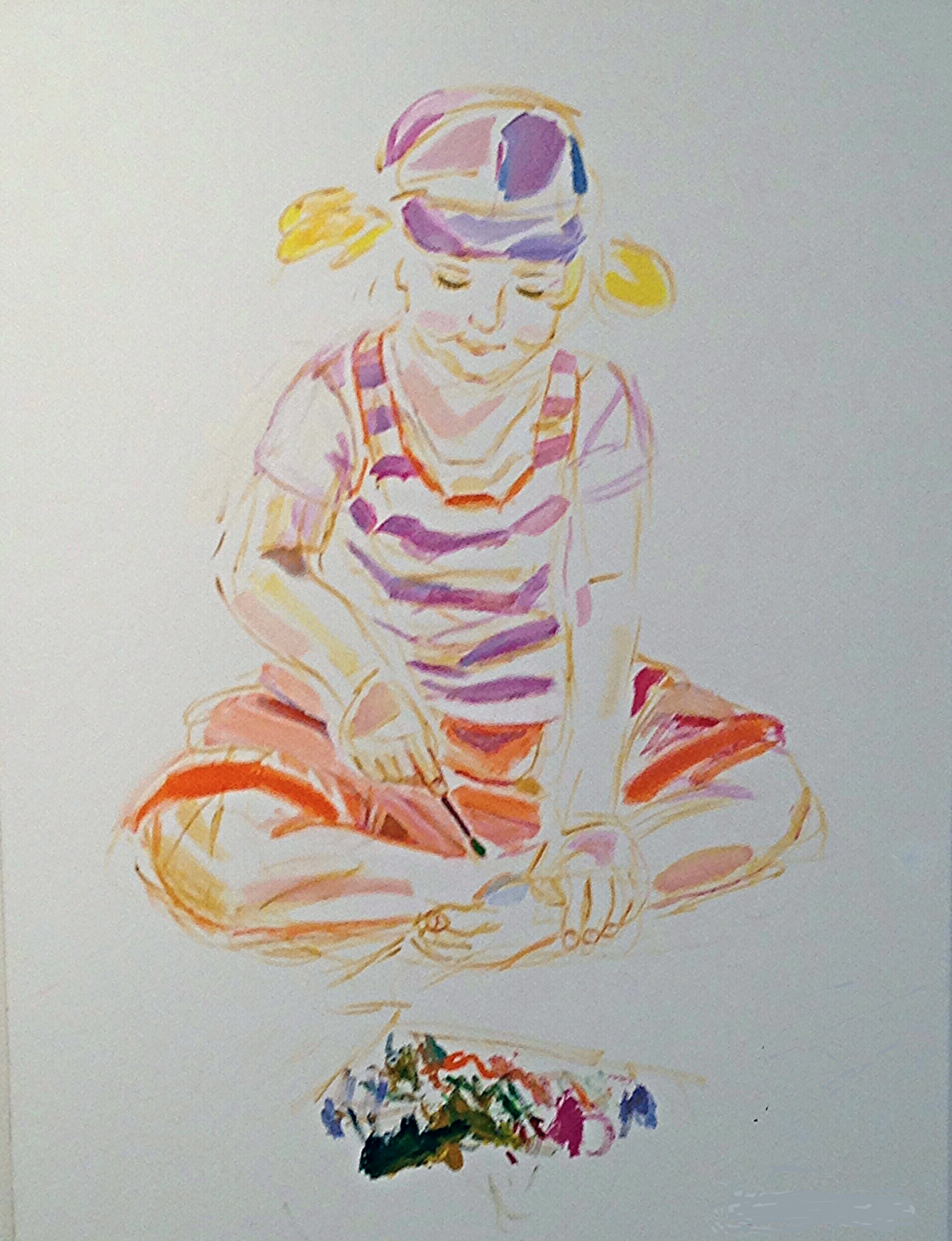 Jean E. Razulis is an artist currently using acrylic paint on stretched canvas to create large, bold, colorful figurative works of art.  An underlying theme of her work is the energy of life. As a child, Jean studied oil painting and pastels at the Randallstown Fine Arts Academy.  On a full Seagram's Scholarship, Ms. Razulis earned a Bachelor of Arts in Studio Arts at the University of Maryland.  She later attained an MFA from the Mt Royal School at MICA.  Ms. Razulis has displayed her work at local, regional and national venues, including the Palm Springs Desert Museum where she won the Chavant Award.  She has created commissioned pieces for businesses and groups, including Crabtown Project crab  sculptures for the University of Baltimore and Loyola University.
Sara Mellissa Wenger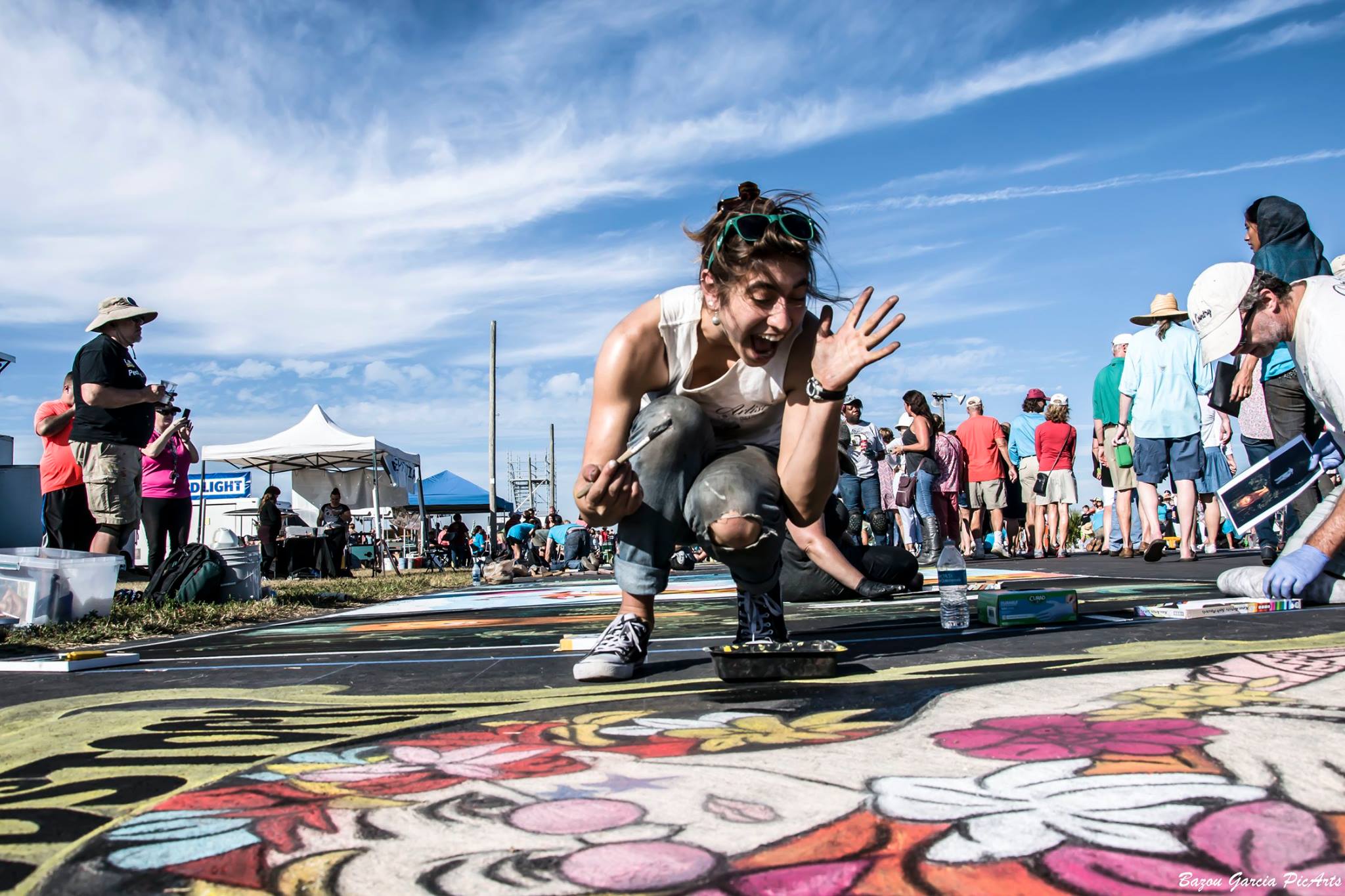 Sara Mellissa Wenger is an artist based in New York City. She has her Master's of Art in Art Education. A lifelong advocate of all art forms and public education, she finds nothing more enjoyable than working with her students and seeing their voices heard in their art. Currently, she works as an art teacher at a public school in the South Bronx. Sara became curious about chalk art when she participated in the Hudson Valley Chalk Festival in 2013. There she met numerous artists who took her under their wings, and showed her the wonders of chalk painting. Being a chalk artist has given her the opportunity to travel to different states where she is able to engage with the people and express how important and valuable the arts are for communities.
Lisa Michelle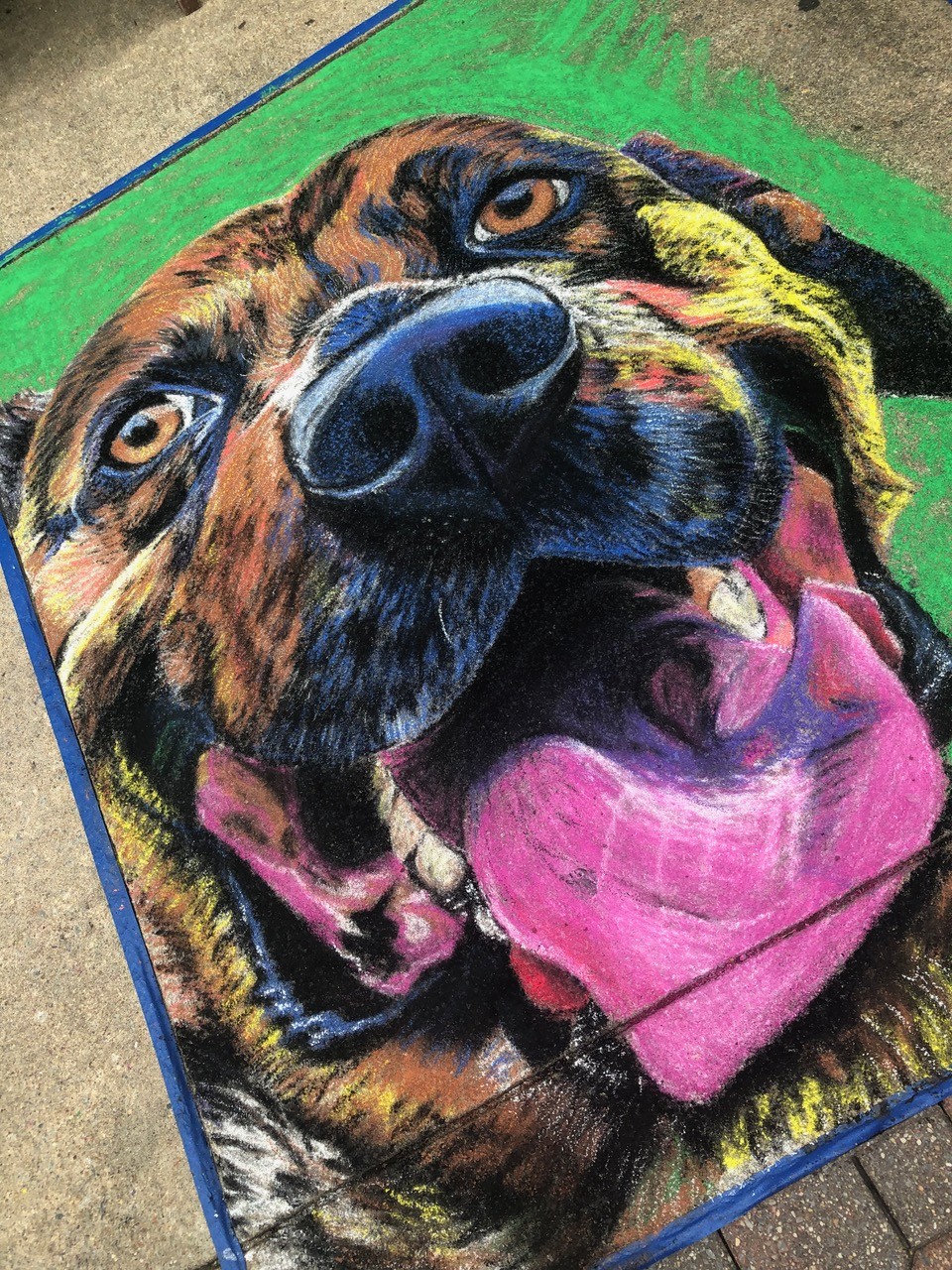 Lisa Michelle attended Colgate University where she majored in Art and Art History with a concentration in Studio Art.  During her matriculation, she spent time studying in Florence, Italy, where she attended SACI (Studio Art Centers International).  Lisa graduated with Honors from Colgate Universty in 2006.  She was then invited to enroll in Maryland Institute College of Art's prestigious Post-Baccalaureate program where she concentrated in painting.  She successfully completed this program in 2007.
Lisa is a many passioned soul.  After her time at MICA, she took a break from art to focus on her other passions to include physical fitness and violin performance.  She spent time as a personal trainer and a CrossFit instructor.  She has a long love for sports and is currently a competitive Olympic Weightlifter.
Lisa adopted her dog, Alonzo, in the winter of 2018, and he has changed her life. Shortly after his adoption, Lisa began volunteering and fostering with Alonzo's rescue group, HART90. In the fall of 2018, she quit her job of 10yrs to pursue a career working with dogs.  Since she left her job, some of her friends and family requested her artistic skills to create portraits of their pets. Through the process, Lisa reconnected with her creative self and and is now working as a full time artist.
Lisa works in a broad range of mediums.  She creates drawing in graphite, oil pastels, and ink.  She is also a makeup artist who does beauty/fashion, illusion, and special effects.  Recently, Lisa has added street painting to her list of mediums.  She started street painting this year, 2019, when a friend invited her to participate in a local festival.  It didn't take long for Lisa to love the process of creating art in public.  To be able to interact with people and see their reactions while making her art, brought her great meaning and joy.  She looks forward to many more street painting festivals in her future.
Elizabeth Humphries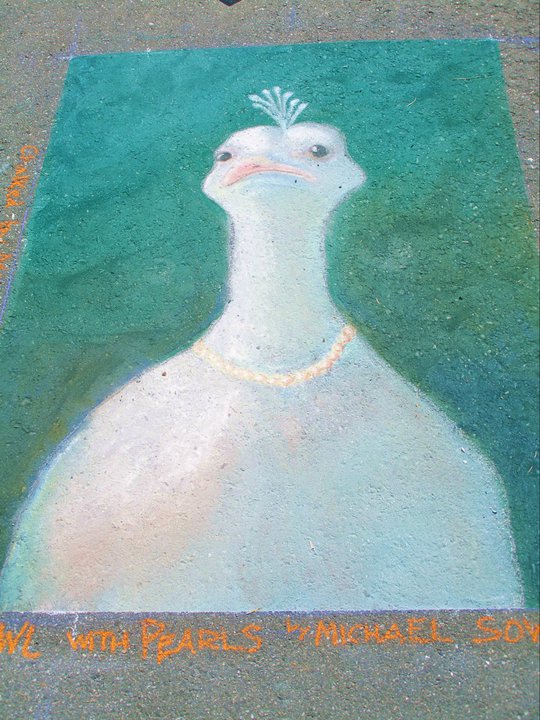 Gurmannat Kalra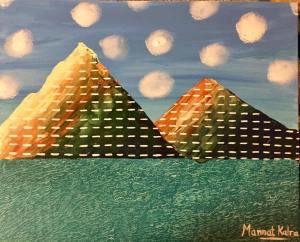 Elizabeth Humphries and Gurmannat Kalra are both PhD students in a neuroscience lab at the University of Maryland Baltimore. This is their first collaboration.
Elizabeth studies the genetics of mood disorders and first starting chalk painting in 2009 as a member of the Midnight Madonnari in Fairbanks, Alaska. She has done chalk paintings for street fairs, community events, and local libraries in both Alaska and Pennsylvania.
Gurmannat studies the epigenetics of hearing loss (yes, cells involved in hearing are actually brain cells) and paints under the name "Biochemusing" in her spare time. Her work focuses primarily on depicting aesthetically analogous landscapes and biological processes/molecular techniques. She derives much of her inspiration from both her coursework and research. Her work can be found at www.biochemusing.com or on Etsy.
Nas The Artist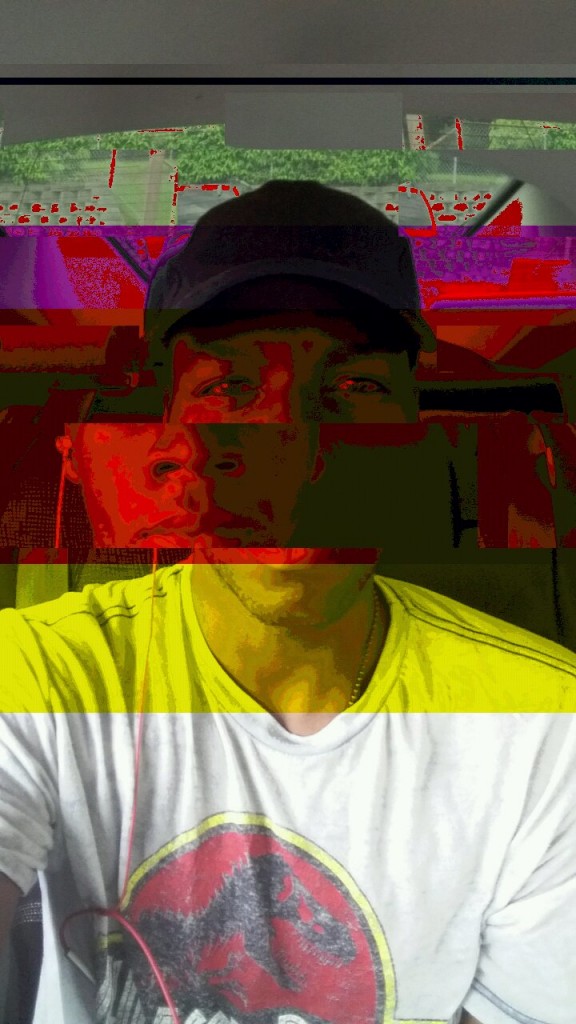 Nas the Artist was born and raised in Baltimore, MD. He began his art journey taking up graphic design at Mergenthaler High School before transferring to Perry Hall. After graduation, Nas attended CCBC with aspirations to obtain an A.A. degree in Business Administration.  Nas decided to pursue entrepreneurship full-time without looking back. He began to teach himself various forms and styles of art all while developing his own style. With inspiration coming from photography, cartoons, music, madonarri, sports, history and much more, Nas formally introduced his own style of art called Artistco. (the ability to use creativity to make an impact) Since then, Nas has started his own business and has received comission work from various clients. He hopes to gain more notoriety while making a positive impactful difference on millions of lives around the world. Through Faith and prayer, we shall get there. This is Artistco.
Zuleika Hodges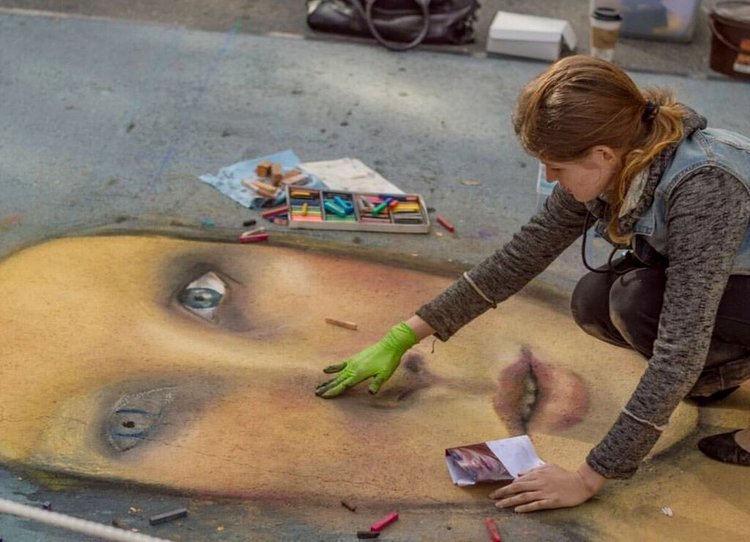 Zuleika Hodges is a French-American painter who was born in Haiti. Since 2015 she has participated in street paintings festivals nationally and internationally including USA, Mexico, France, Germany and Italy.Coming from a multicultural background her passion is painting portraits and creating art that reflects the human condition while expressing the unique beauty of different cultures.
Holly Lynn Schineller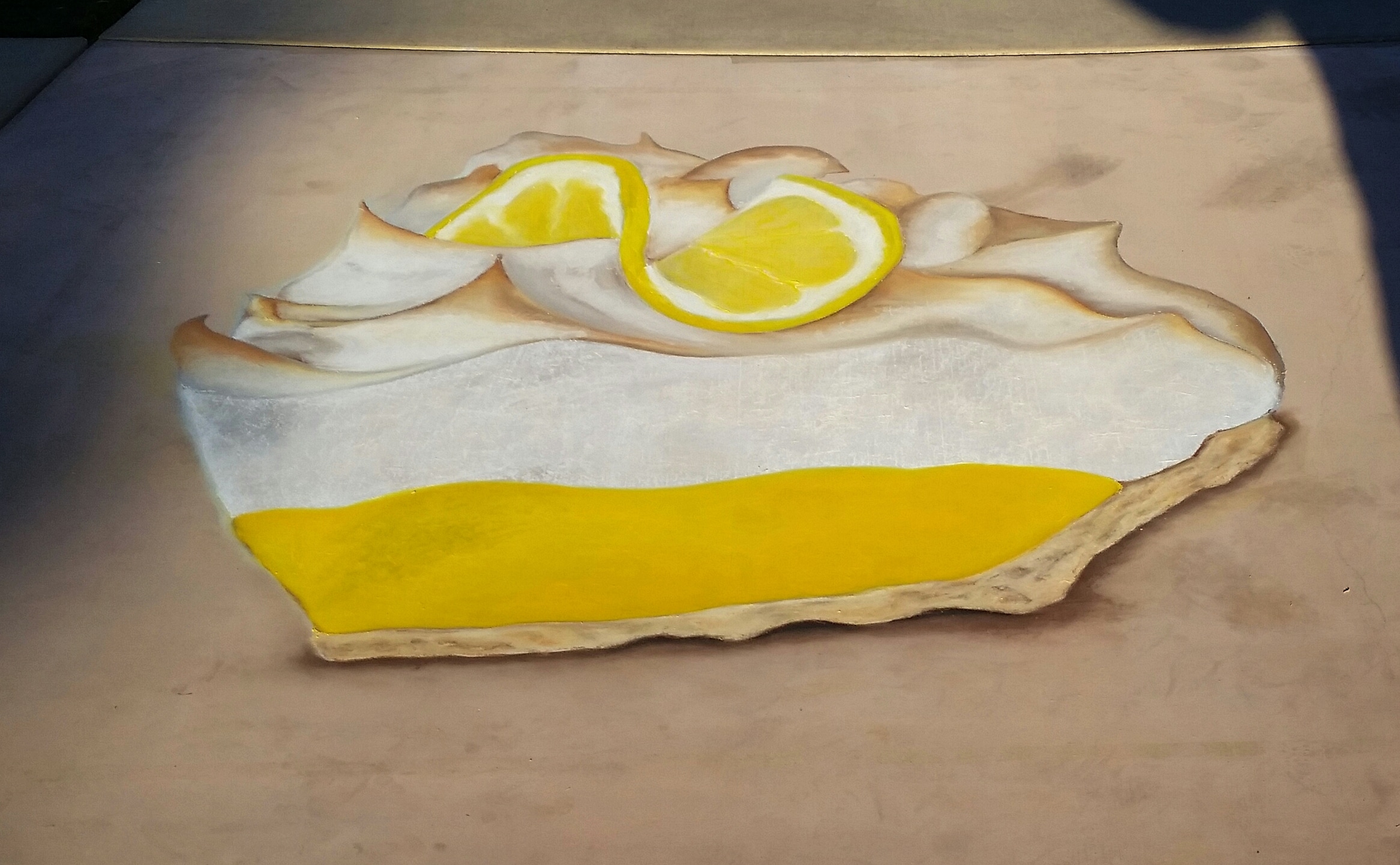 Holly Lynn Schineller, a resident of Tempe, Arizona, attended both the California College of the Arts and Arizona State University to complete her Bachelor's Degree in Studio Art. Visual Art is her means of processing the inspiration she finds in nature, the sciences and mathematics.
Holly teaches beginning warm glass classes around Arizona and joined the team at the Scottsdale Artists' School in the Summer of 2014. She spends the majority of her volunteer time in the artistic and nontheistic communities. Her work also includes drawing, painting and the ephemeral art of street painting. Holly enjoys getting people excited about Science and bringing its beauty to the street. "The pastels allow me to create images and express ideas I can't always convey in glass."
Graham Curtis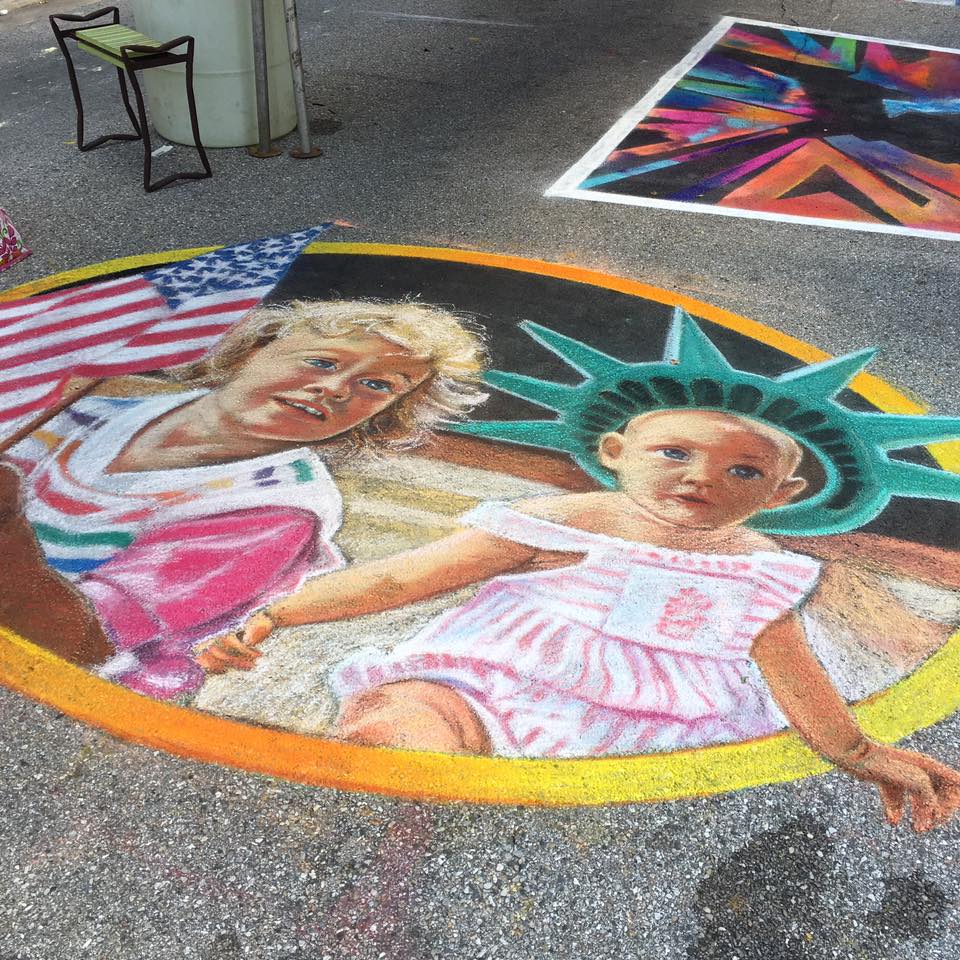 Graham Curtis began streetpainting 17 years ago, at the newly formed "Italian" Street Painting Festival as part of the annual Central Pennsylvania Festival of the Arts in State College PA.  He has been a featured artist over the past several years.  He has taken part in Festivals in Pennsylvania, Michigan, California, New York and Georgia.  While he favors realism, portraiture and the "classical" styles, he also creates "3D" Anamorphic pieces which are fun and challenging.
Graham grew up in the UK.  As a child he remembers seeing street artists (screevers) doing wonderful miniature reproductions on the pavement outside the National Gallery in London.  Like so many children, seeing what can be accomplished with chalk was fascinating.  One of his favorite delights 50 years on, is the interaction, while working on hands and knees, with the little ones who stop to look.
The nature of this artform is delightful.  The process allows the viewer to witness each artist's technique.  The temporary nature of the art, the comradery of the artists at streetpainting events is unique and a very rewarding experience.
Jeff Pilkinton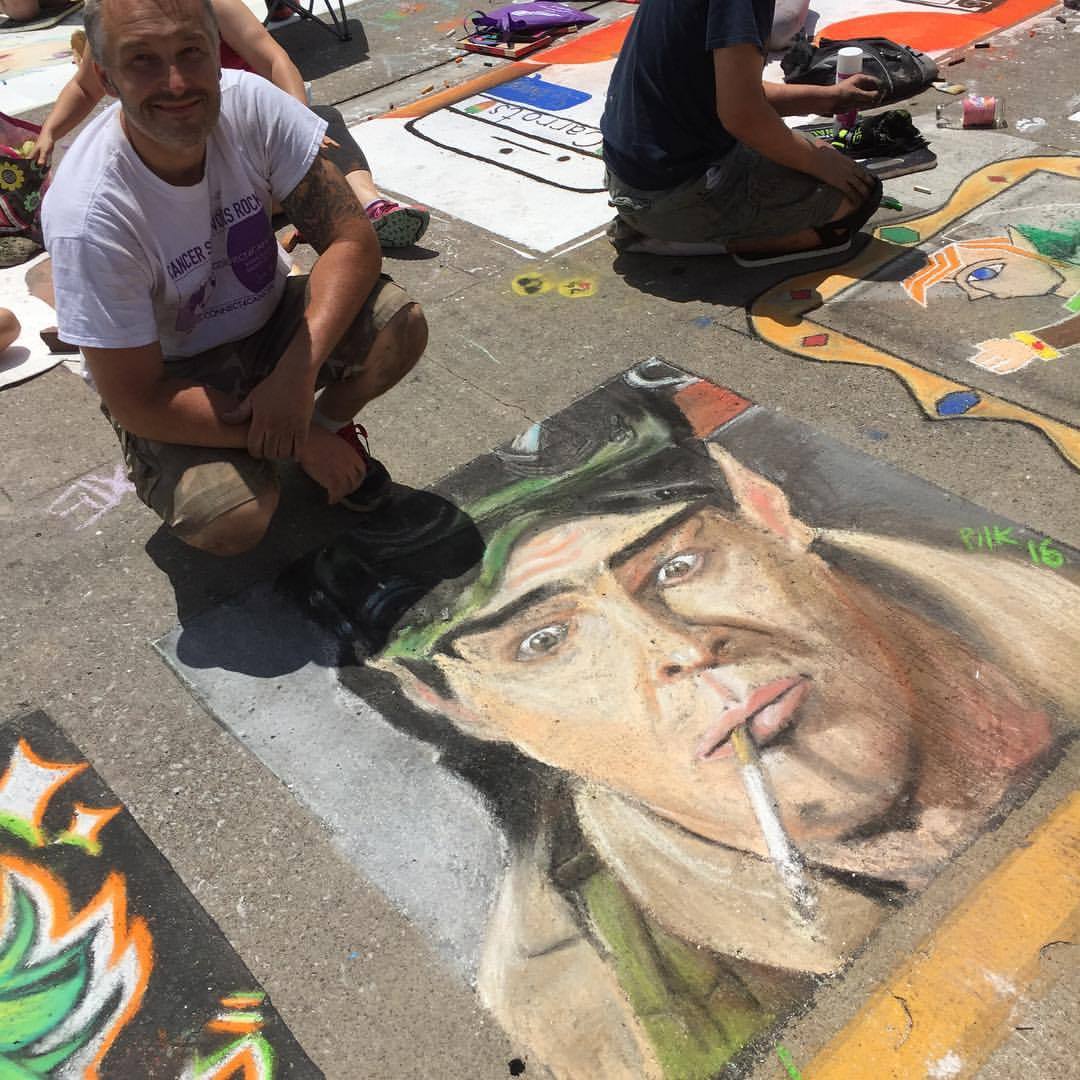 Jeff Pilkinton attended chalk festivals in his hometown of Fort Wayne IN only as a spectator about 6 years ago. He was amazed at the amazing art that was being produced with chalk. About 3-4 years ago Jeff and his daughter Jasmine (who is quite an accomplished artist at 17 yrs old and has been attending many festivals with him) took the plunge into the world of street painting festivals.  After attending the first festival Jeff started to seek out more and more festivals via Facebook and Instagram.  Through social media he discovered a world of chalk opportunities thanks to the huge chalk family that he is proud to be a part of.  
 These days Jeff has been to Florida, Michigan, Ohio, California, Baltimore, Tennessee, and of course Indiana creating art with chalk. He was even featured on his local PBS station discussing chalk art and what it takes to create it.
 When Jeff isn't participating in street painting festivals he is keeping his skills sharp by drawing elaborate wall murals for local fitness clubs. He and is daughter Jasmine also paint windows splashed for local businesses when time permits.
 Jeffs style is primarily portraits that are of popular culture. "Scenes from movies and music stars is what inspires me"
Jeff works as an industrial maintenance technician repairing CNC machines. He also does freelance work as a Window Splash Painter, and Mural Artist.
Jasmine Pilkinton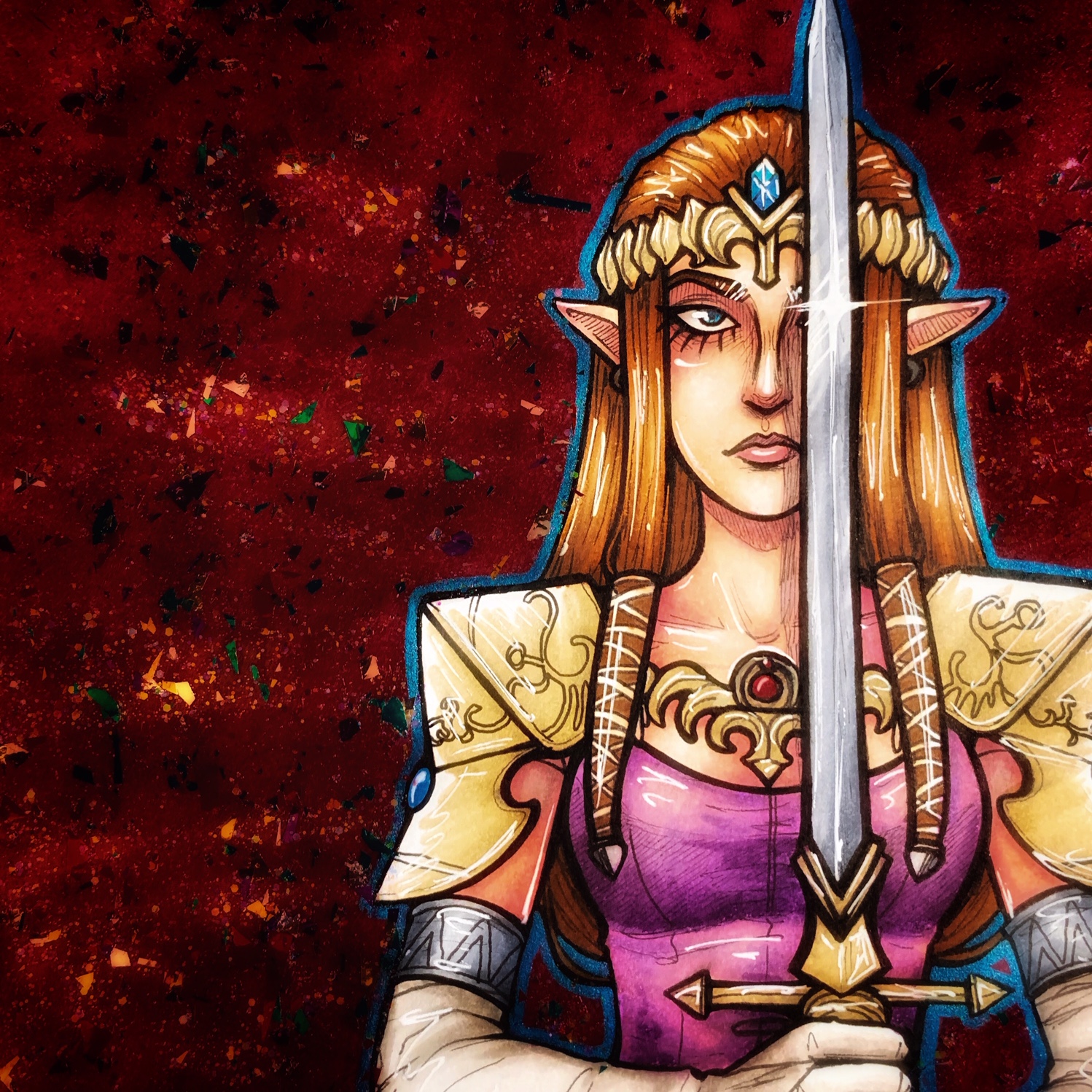 Jasmine Pilkinton is a student artist who specializes in cartoon art. She is going to the University of Saint Francis for animation and hopes to become an animator or character designer in the future.https://instagram.com/jasminepilkinton
Martha Simons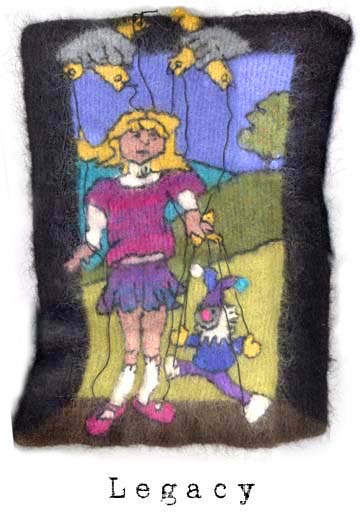 Martha Simons is a graduate of Indiana University where she majored in Fine Art, specializing in Painting and Textile Design.  As a student, she utilized her fiber crafting skills by working as a costume designer for the opera.
Upon moving to Baltimore, Martha truly embraced mixed media in collaborative and public venues.  She designed and wrote a crochet symphony in which each participant learns one simple stitch and passes the work to create a more complex final project.  Long before yarn bombing became the rage, Martha was installing her free range doilies – hand crocheted cotton mandalas affixed to abandoned row houses – to create spots of beauty and to encourage people to wake up and look around.  Her most recent fiber creation is the embodiment of a 4 foot tall crocheted Kali, the goddess of Creation and Destruction.
She is known as the "chalk lady" by kids and adults in her southeast Baltimore neighborhood who meet every Wednesday night to create sidewalk drawings within a weekly theme.  In addition to enjoying the creative act of making something beautiful – just for the joy of it – sidewalk art also teaches the lesson of non-attachment since the colorful creations are washed away by the rain within days, or sometimes minutes, of their creation.
Martha has surprised patrons of a local watering hole with "Pop Up Ping Pong Table Craft Nights", featuring low-brow printmaking and mixed media Valentines and  she designed a collaborative process titled "Pass the Hat" – origami hats folded by small groups in public venues.  She has also orchestrated hands on "Art to Dine For" fund raisers for the Creative Alliance including 3D "Guide Birds" sculpted from the East Baltimore Guide newspapers.
Martha moderated a group of local artists who met monthly to "Make Something".  She surprised them each month with a new "thing" (an emptied, flattened and ironed teabag, a discarded mint tin, a left over bathroom tile . . .) and challenged them to come back to the next session with the new and altered "thing" that they have made.  She also posed a new question for the group each month, such as "What natural phenomenon do you most closely resemble?"
Much of Martha's personal work reflects her commitment to veganism in the interest of treating animals, the earth and our bodies with love and compassion. Examples can be found on her Facebook page Martha Simons-Stelladog Creations.
Baltimore School for the Arts

The BSA Visual Arts curriculum, under the direction of Archie Veale,  is designed to provide students with a strong foundation in basic skills and techniques as well as the means with which to think and talk about art. In the first two years students are introduced to a wide variety of media and techniques as well as the dynamics of composition. Upper level students build upon skills and techniques learned previously and are encouraged to experiment and discover a vehicle for personal expression.  Students gain a strong sense of professionalism through experiences in the school and in the art community, locally and regionally and acquire the skills necessary to produce portfolios aimed at gaining access to scholarships and the best art colleges.
Jemicy School

Among students with language-based learning differences, an above average percentage are visually, spatially, and creatively gifted. Interestingly, these students are often unencumbered by their learning differences when working in the arts.The Visual Arts Program at Jemicy provides abundant opportunities for these gifted students to develop visual, spatial, and creative intelligence, and at the same time, build confidence, focus, self-direction and general independence. For this reason art courses are designed to move from structured to more independent assignments as the student develops.
Girls Scouts of Central Maryland

Girl Scout Central Maryland Troop 2492 is a group of Cadettes.  We are 8th grader middle schoolers, from the Ellicott City/Columbia area. We come from all types of backgrounds, from different heritages, with different interests and activities. Some of us are very athletic and some love to just sit with a book.  Some of us love art, some science, some both. We all like to have fun.  In Girl Scouts we get to do lots of things that we wouldn't normally do; camp, do badges about different subjects, sell cookies, to help the community, and are excited to travel too.  Our favorite thing is to cook and eat together as a troop.  "We all have different stories but we feel connected here at Girl Scouts."
This year we welcome three Baltimore neighborhood charter schools operated by the Baltimore Curriculum Project: City Springs Elementary Middle School, Wolfe Street Academy and Hampstead Hill Academy.  Our team will provide workshops and guidance to the emerging artists who will create art alongside our master Madonnari.
City Springs Elementary Middle School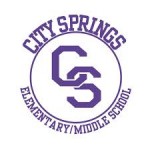 Hampstead Hill Academy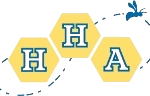 Wolfe Street Academy