THE APPLE SCRUFFS: THE 1969 BEATLES ROOFTOP CONCERT REVISITED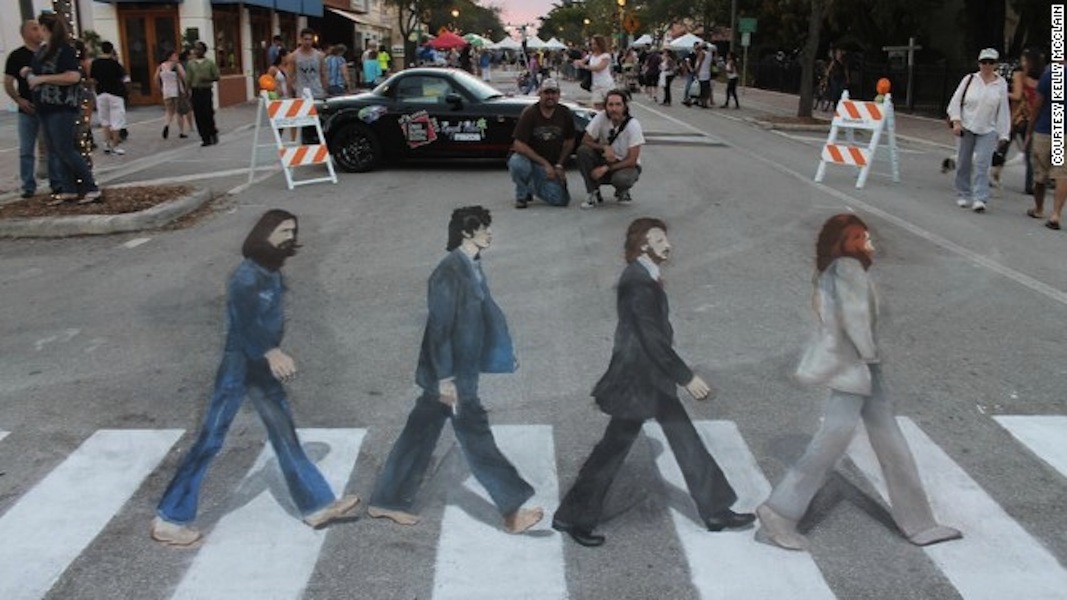 With a dedication to accurately reproducing the music of The Beatles, The Apple Scruffs perform shows that allow audiences to re-discover the fab four's repertoire all over again.  As a quintet, they are able to reproduce songs from The Beatles' later "Studio Years" such as "Strawberry Fields" "I Am the Walrus" and the entire Abbey Road album to name a few.  No costumes, no wigs, just the music that changed the world.
They perform at the close of the Little Italy Madonnari Arts Festival from the roof of Germano's PIATTINI in an ode to the 1969 Beatles rooftop concert above their Apple Corp. headquarters–the last concert they would play together.
Sunday, October 2 5pm
FRANK VIGNOLA AND VINNY RANIOLO IN AN EVENING OF GYPSY JAZZ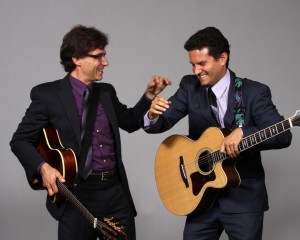 Germano's PIATTINI and the Associated Italian American Charities proudly present guitar virtuosos Frank Vignola and Vinny Raniolo in An Evening of Gypsy Jazz, the Little Italy Madonnari Arts Festival Kickoff Cabaret. Vignola and Raniolo honor the music and style of Django Reinhardt, the Gypsy guitar genius who, with violinist Stephane Grappelli, formed the core of the legendary Hot Club of France Quintet in the 1930s and 40s. Frank Vignola shatters the barriers between popular music and traditional jazz to create a powerful new acoustic string music experience. His amazing virtuosity mixes high-energy, unique renditions of famous classical pieces, great American popular songs and contemporary tunes.
"How versatile is Frank Vignola? He's collaborated with Lionel Hampton and Madonna, covers Mozart and Black Sabbath on the same record and is one of Les Paul's favorite guitarists." – Joan Anderman, Boston Globe
"Guitar virtuosity at its highest level- a must hear!" djangoblog.com
The purchase of your ticket is a tax deductible donation to Columbus Celebrations, Inc. and supports the Little Italy Madonnari Arts Festival.
Thursday, September 29  6pm $25
STONE HILL ALL-STARS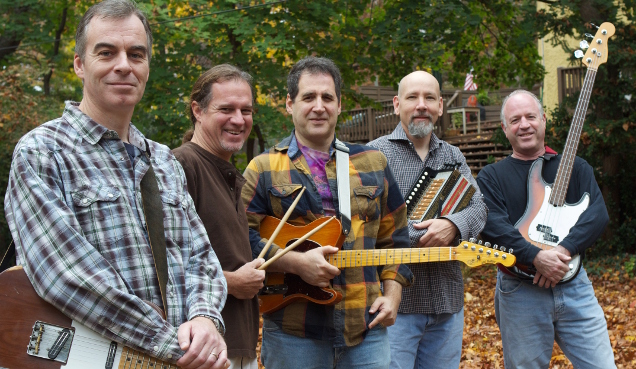 Songwriter and guitarist Paul Margolis and accordionist John Shock have been playing music together for almost 30 years. Starting with Shock's band Two Legs, then The Polkats, and now with The Stone Hill All-Stars, they have been at the helm of some of the best roots-rock bands in Baltimore.  Their blend of cajun-flavored polka lies somewhere between Ry Cooder, Los Lobos, and The Pogues—plus polka. They swashbuckled through a dozen different kinds of traditional music all while retaining a distinct Baltimore flavor. The Stone Hill All-Stars, Margolis' and Shock's most recent band, is the quintessential Baltimore band and Margolis is one of the city's smartest songwriters.
This free concert is sponsored by Germano's in celebration of Free Fall Baltimore and the Little Italy Madonnari Arts Festival. Seats in the Cabaret at Germano's are available for dining patrons.
"This is what it's all about: great songs, inventive arrangements, and timeless kick-ass roots-rock by guys who can really play. I loved it. I'll bet Les Paul would have loved to sit in with the Stone Hill All-Stars. Tasty licks up the wazoo! Find out what these guys are smokin' and get some!" –Greg Kihn KUFX-FM, San Jose, California
Friday, September 30  6pm  Germano's PIATTINI
KINGS OF CROWNSVILLE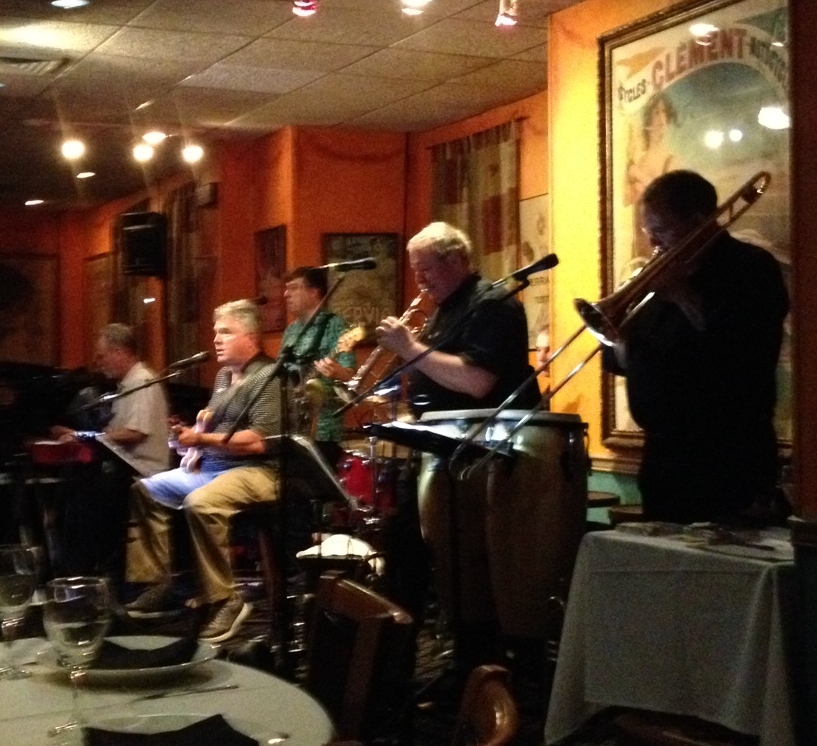 Annapolis-based act Kings of Crownsville are a roots Rock band with a New Orleans flavor. The brainchild of New Orleans-raised guitarist/singer/songwriterSteve Johnson, the Kings play a rollicking, entertaining set that stirs Americana, Blues, and Jazz into the mix.
Their signature horn section transports listeners to the streets of the Big Easy, while they also add precise three- and four-part harmonies to their musical gumbo. Think Louis Armstrong meets Steely Dan.
The Kings of Crownsville features Johnson backed by Ed Justice on trumpet, flugelhorn and vocals; Jim Tavener on trombone, percussion, and vocals; Mike McCormick on keyboards and vocals; David Vermette on bass and vocals; and Rob Creath behind the drums. Johnson's songs are destined to become classics.
This free concert is sponsored by Germano's in celebration of Free Fall Baltimore and the Little Italy Madonnari Arts Festival. Seats in the Cabaret at Germano's are available for dining patrons.
"Homegrown Americana boogie blues and big band rockin' swing jazz is a chunky description of the Kings.  The 6-piece band lends guitar, bass, drums, piano, trumpet, trombone, and vocal harmony.  The result is a robust, polished sound that makes for easy toe-tapping and dancing."
Saturday, October 1 6pm  Germano's PIATTINI
ROSES N RUST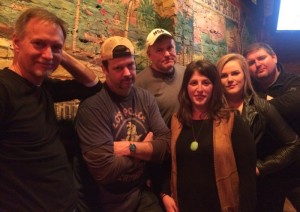 Roses n Rust a Baltimore based band, blends classic and contemporary rock, pop and country covers with a soul and sensibility that makes Roses n Rust feel like you've been listening to them right next door your whole life. And in a sense, many have through their headlining role at the annual Hoodstock Music Festival, MammoJam Music Festival at the famous 8×10, South Baltimore's jamming Chili Cook-Off at Little Havana's and their regular gig's at many bars, restaurants and café venues in and around Maryland.
Anna Barthelme, vocals and harmonica
Russ Causey, vocals, acoustic and electric guitar
Derek Gabbard, electric lead guitar
Steve Spurrier, drums
Nathan Carper, bass guitar
Claire Spurrier, vocals
Rita Nabhan, vocals
Sunday, October 2  4-7pm  Amicci's of Little Italy
THE BALTIMORE MANDOLIN QUARTET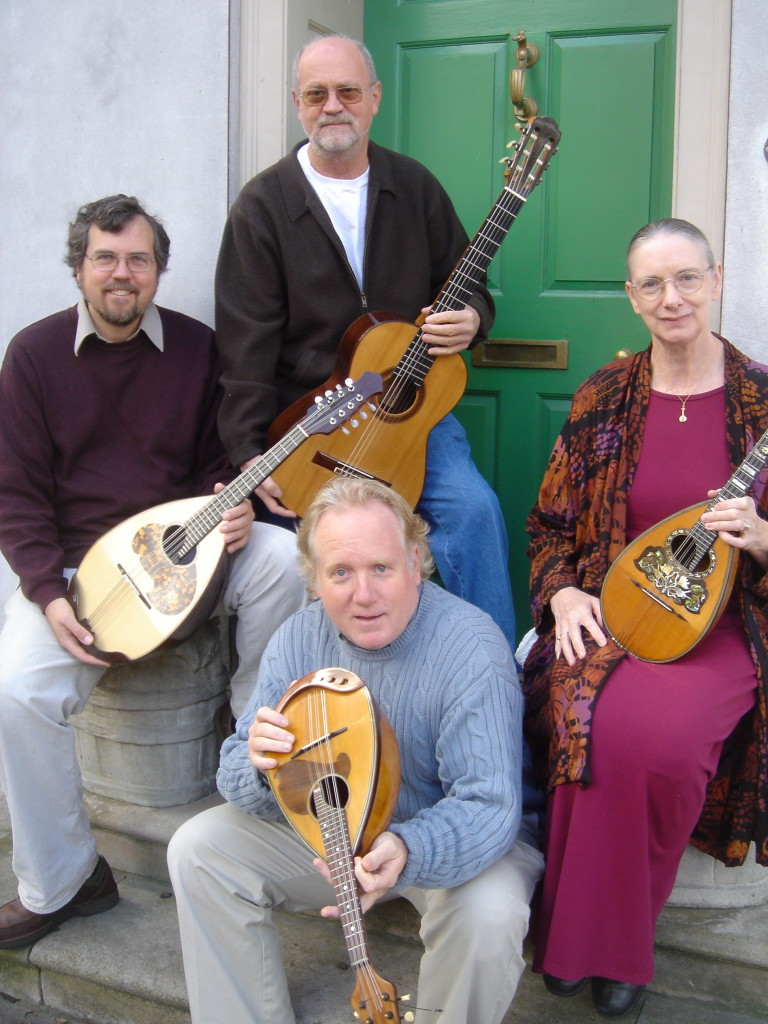 A rarity in North America, the Baltimore Mandolin Quartet is a "Quartetto Romantico" in the Italian tradition, combining bowlback mandolins and mandola with classical guitar. Their repertoire includes many pieces composed for this combination by mandolin giants Raffaele Calace and Carlo Munier, as well as original compositions and transcriptions of classics from the symphonic and operatic literature. Their arrangement of "Stormy Weather" has been heard many times on the public radio program "Marketplace," signalling a downturn in the stock market.
Since 2000 they have appeared at a variety of concert venues in the Baltimore / Washington D.C. area, and performed at the CMSA conventions of 2003 and 2004.
David Evans, 1st mandolin
Laura Norris, 2nd mandolin
Jonathan Jensen, mandola
Tony Norris, guitar
Sunday, October 2 2pm
MANDO KIDS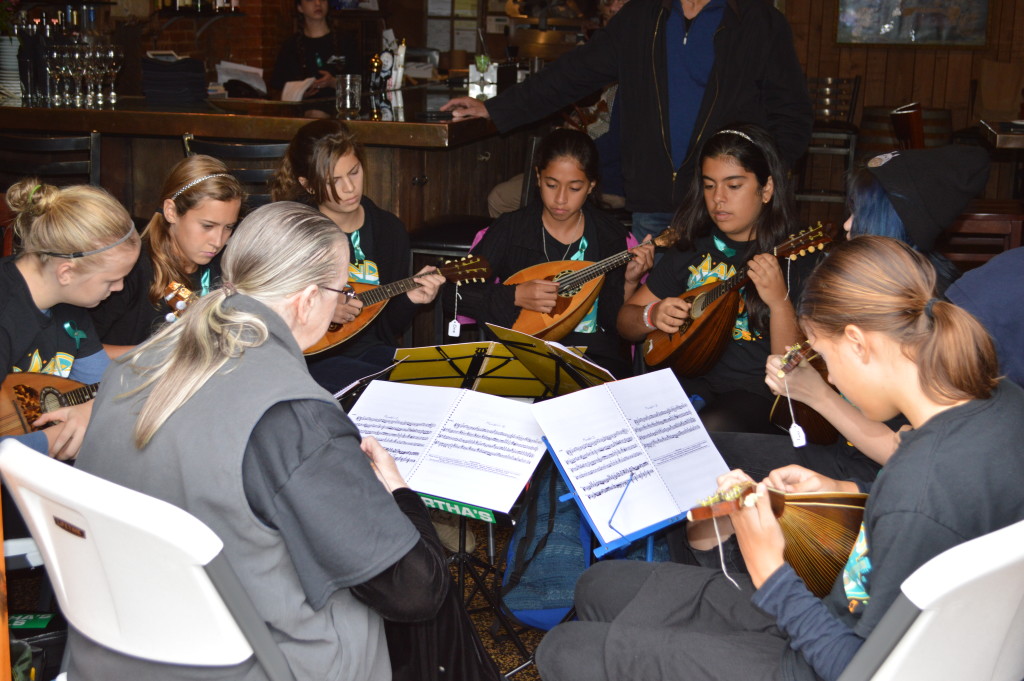 The youth program of the Baltimore Mandolin Orchestra was originated by Laura Norris, Joyce Adams, Kitty and Lorin Brown and established in the Spring of 2010.
Mando for Kids is supported by grants from The Classical Mandolin Society of America and The Baltimore Mandolin Orchestra. Thank you!
Mando for Kids is a no cost program run by volunteers. The target is elementary schools.with hands-on workshops and and  comprehensive curriculum suitable for group or individual instruction.
Sunday, October 2 noon
KIMBERLY CHRISTIE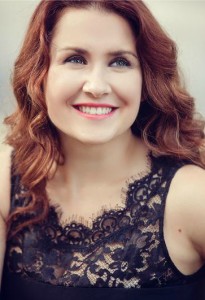 Hailed by The Washington Post as a singer with "uninhibited movement and shining vocal abilities that stood out from the rest", soprano, Kimberly Christie, is a dynamic and versatile singer, equally skilled in opera, oratorio, recital and musical theater. In the 2013 – 2014 season, Kimberly debuted with Opera Delaware and The Baltimore Concert Opera as Gianetta in Donizetti's L'elisir d'amore. Other recent opera roles include Musetta in Puccini's La Boheme with Carroll Community College, the title role in Gilbert & Sullivan's Patience with Camp Hill Light Opera Experience and Nella in Gianni Schicchi with Wendy Taucher Opera, Dance, Theater. No stranger to new music, Kimberly premiered the full version of a new operetta by Libby Moyer entitled Not A Tenor, playing the lead role of Julene and was also recently featured on NPR's "All Things Considered" when she performed excerpts from a new opera, Scalia Vs. Ginsburg, for the Justices themselves in the Supreme Court Building. Last season also saw Kimberly return to some of her favorite stages. She served as the Artist-In-Residence for Long Island Choral Society for the 2012-2013 season, singing the soprano soloist in Vivaldi's Gloria, Handel's Messiah and the Mozart Requiem. She returned this season to sing soprano soloist in Carl Orff's masterpiece, Carmina Burana. She also returned to the Annapolis Chorale stage shining as Winnifred in Once Upon A Mattress. Other roles with Annapolis Chorale include Bonnie in Anything Goes!, Victoria in A Grand Night for Singing and Adelaide in Guys and Dolls, the latter of which was praised by the Baltimore Sun: "Adelaide was made irresistible by Kimberly Christie, who proved triply skilled as a singer, dancer and comedienne shining in "Adelaide's Lament". This fall, Kimberly will return to Bel Cantanti Opera in DC to sing La Fée in Massenet's Cendrillon. She will also be singing the complete songbook of Henri Duparc in October as part of the Baltimore Lieder weekend at An die Musik in Baltimore city. You can also hear Kimberly as part of the ensemble for performances with Lyric Opera Baltimore and Baltimore Concert Opera. Other concert credits include soprano soloist in JS Bach Magnificat and Christ lag in Todes Banden as well as the Schubert's Mass in G Major all with The Advent Project of VA. Opera credits include Clorinda (La Cenerentola) and Ernestine (M. Choufleuri restera lui le) with Bel Cantanti Opera, Serpina (La Serva Padrona) with Baltimore Vocal Arts Foundation, Mary Warren (The Crucible) with Peabody Opera, and Blondchen (Die Entführung aus dem Serail) with ConcertOPERA Philadelphia. Kimberly won first place in the 2012 Kennett Square Symphony Competition and in the 2013 Douglaston Tuesday Morning Music Club Competition. She holds a Master of Music degree in vocal performance from Peabody Conservatory as well as a Bachelor of Music degree from Rutgers University and is currently based out of Baltimore, Maryland.
Saturday, October 1  6:30-8:30pm  in and outside of participating Little Italy restaurants
THE ANNAPOLIS SHAKESPEARE COMPANY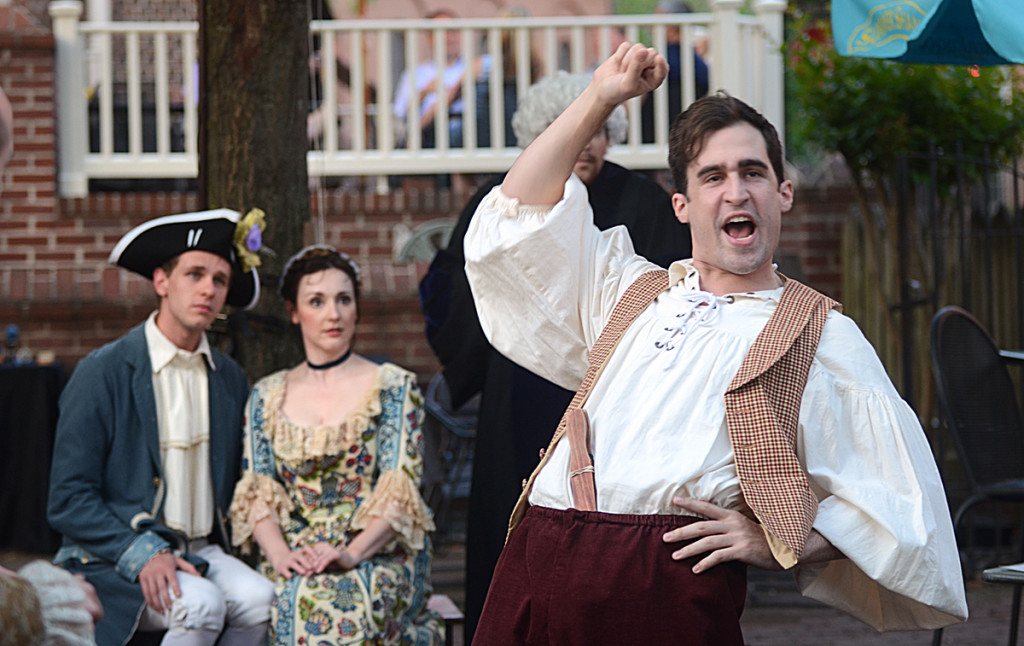 Actors from the Annapolis Shakespeare Company, under the direction of Artistic Director Sally Boyett, will perform scenes from their delightful production of the commedia dell'arte classic, "The Servant of Two Masters," an 18th century Italian comedy by Carlo Goldoni.  The performance will be staged in and outside of the Little Italy restaurants. We are told to expect dialogue in both English and Italian!
Friday, September 30 and Saturday, October 1  5-7pm  in and outside of participating Little Italy restaurants
JASON BUCKWALTER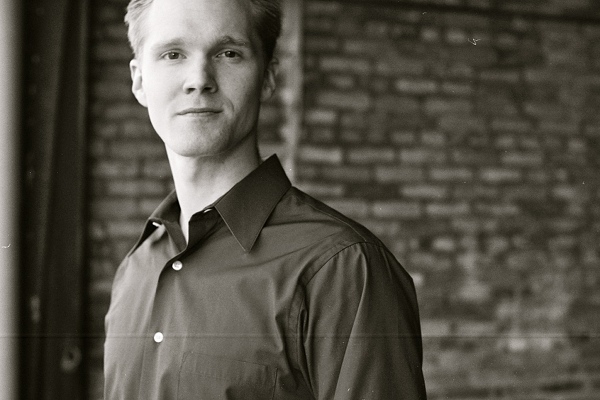 American baritone, Jason Buckwalter is known for his "super-sized characters" (The Sybaritic Singer) and "theatrical fire." (Baltimore City Paper) A native of Landenberg, Pennsylvania, Jason now lives in Baltimore and performs throughout Maryland, Virginia, DC, Delaware, and Pennsylvania. Equally comfortable in opera, musical theater, oratorio, and song repertoire, he has performed with a wide variety of companies including the Washington National Opera, Baltimore Concert Opera, Annapolis Chorale, Young Victorian Theatre Company, and The Figaro Project.
Operatic roles include Papageno in Die Zauberflöte at the Peabody Conservatory and Carroll Community College, Belcore in L'elisir d'amore at the University of Maryland Baltimore County as well as the Loudoun Lyric Opera; Count Almaviva in The Figaro Project's inaugural production of Le Nozze di Figaro; Schaunard in La Bohème with Capital Opera Richmond; Dr. Falke in Die Fledermaus at Carroll Community College; and Brühlmann in Werther with the Washington National Opera. His portrayals of Benoit and Alcindoro in their April 2010 production of La Bohème was praised by Tim Smith of the Baltimore Sun as "dynamic."
No stranger to the musical theater stage, Jason has also performed the roles of Mr. Lindquist in A Little Night Music at the Peabody Conservatory, Captain von Trapp in theThe Sound of Music with the Bethesda Summer Music Festival, and several roles with the Annapolis Chorale. Favorites there include Sky Masterson in Guys & Dolls and Will inOklahoma! Mary Johnson of the Baltimore Sun called his portrayal of Will "stellar" saying "he not only sang impressively and displayed his flair for comedy, but he also held his own in dance."
A seasoned concert performer as well, Jason has performed solos with choirs in Maryland, Delaware, and Pennsylvania. He is a regular soloist with the Northern Delaware Oratorio Society where he sang both Brahms' and Mozart's Requiems and Gounod's Messe Solennelle. With the Annapolis Chorale, Jason sang solos in Monteverdi's Vespers, Bach'sSt. Matthew Passion, and Haydn's Creation. At Peabody, Jason performed the role of Pilatus in Bach's St. John Passion.
Jason was proud to sing solos in René Clausen's Memorial for "Wilmington Remembers," a concert commemorating the 10th anniversary of September 11th, 2001. The choir was made up of members of many Wilmington area groups including the Northern Delaware Oratorio Society.
A lover of contemporary music, Jason has premiered many new works, including John Belkot's Plays at Georgetown University's Friday Music Series and a song cycle by New York-based composer, Kevin Clark. Jason also maintains a relationship with the Baltimore Composers Forum and has performed works by members Garth Baxter, John Belkot, and Ljiljana Jovanovic. In April 2011, Jason gave world premiere performances as part of The Figaro Project's Contemporary Opera Trio, creating the role of Max in Paul Mathews'Piecing it Apart as well as Bright Star, Snake with Two Names, and Wolf of the Shadows in Douglas Buchanan's Lux et Tenebrae.
Jason graduated magna cum laude from Susquehanna University and earned his Master of Music degree and Graduate Performance Diploma from the Peabody Conservatory. He was awarded the George Woodhead Prize in Voice and the George Castelle Memorial Award in Voice for his work at Peabody. He is also a member of Phi Mu Alpha Sinfonia and the Pi Kappa Lambda honor society.
Saturday, October 1  6:30-8:30pm  in and outside of participating Little Italy restaurants
LUCAS CHOHANY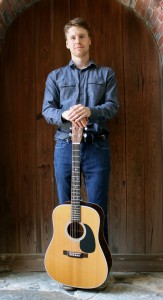 LEDAH FINCK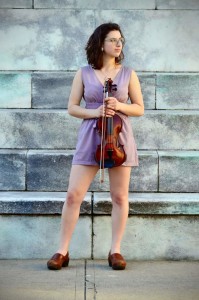 Ledah Finck is a musician whose aesthetic knows no boundaries. Since her childhood in North Carolina when she began to extensively study and perform classical and fiddle music, she has performed a wide range of music including her own compositions, is active in jazz and chamber music groups, and is an accomplished improviser.
An active supporter of contemporary music, her performance experience includes chamber music concerts of new works alongside university and conservatory faculty members, most recently the second-ever performance of a string quartet by Donnacha Dennehy with Courtney Orlando of Alarm Will Sound and Michael Kannen of the Brentano Quartet, a performance which will be repeated in the fall at Princeton University. She has played in the Appalachian Symphony and Philharmonic Orchestras, University of North Carolina symphonies, the Durham Symphony, the Aspen Festival Orchestra, the ASTA National Honors Orchestra, and the Peabody Concert and Symphony Orchestras.  In 2011 she took grand prize in the collegiate division of the University of Delaware International Strings Competition, and was a soloist in 2013 with the Durham Symphony. She was selected as a finalist for the Peabody Institute's Yale Gordon concerto competition and William Marbury recital competition.
Currently, Ledah is a member of The Witches, a flute/violin duo that commissions new works as the heart of a modular ensemble and also works extensively with free improvisation exploring larger social contexts, mentored by Courtney Orlando and Michael Formanek. She performs regularly around Baltimore as an improviser, and in addition to that and her classical performance endeavors,
she has been a core member of a variety of bands.  In that role she has appeared on North Carolina Public Radio and on Garrison Keillor's solo show, and has made appearances at major folk festivals such as Merlefest, the Grandfather Mountain Highland Games, and Shakori Hills. She is also a member of free jazz quartet The Gardening Club and gypsy jazz band Oopsy Boopsy.
This summer, she will participate as a performer in the Bang on a Can festival. She has spent her recent summers as a performer at the Kneisel Hall Chamber Festival, the Aspen Music Festival and School, the Yellow Barn Young Artist Program (for violin in 2012 and composition in 2014), the Green Mountain Chamber Music Institute, and the Eastern Music Festival.
Ledah's classical compositions have been performed by the Baltimore Choral Arts Society, Jennifer Curtis of ICE, and the Baltimore Chamber Choir,  who recently premiered her vocal work June, commissioned for the women of the ensemble. Drawing from her versatile musical interests and training, she has written prolifically for primarily small ensembles, including duos, trios, and quartets; most recently, a trio for viola, alto flute and double bass, which will receive several performances this season.
Ledah was a recipient in 2012 of the University of North Carolina's Kenan Music Scholarship, a full scholarship offered to four students a year for musical and academic merit. She attended UNC Chapel Hill under the teaching of Richard Luby and Jennifer Curtis. Currently she attends the Peabody Institute of the Johns Hopkins University, from which she will receive her Bachelor of Music in May 2016, studying with Herbert Greenberg and Judah Adashi. She and will continue her studies at Peabody in the fall of 2016 pursuing masters degrees in both violin and composition in the studios of Mr. Greenberg and Oscar Bettison, and, as a graduating senior, was awarded the Sidney Friedberg Prize in Chamber Music and the J.C. Van Hulsteyn Award in Strings.
She is from Boone, North Carolina and plays a violin completed in 2013 by her father, David Finck.
Saturday, October 1  11am-2pm
GARY RUBIN AND BRENT HARDESTY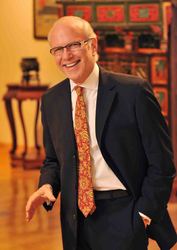 Join Gary Rubin, a local favorite, accompanied by Brent Hardesty at the piano, as they weave their magic, singing the classic songs of Sinatra, Bennett, Darin and Buble. A delightful evening of nostalgic and contemporary classics that will compel you to hum and sing along with them and will make everyday a special occasion. You will walk out smiling!
Saturday, October 1   8-10pm  Ciao Bella Italian Restaurant
DALE COLEMAN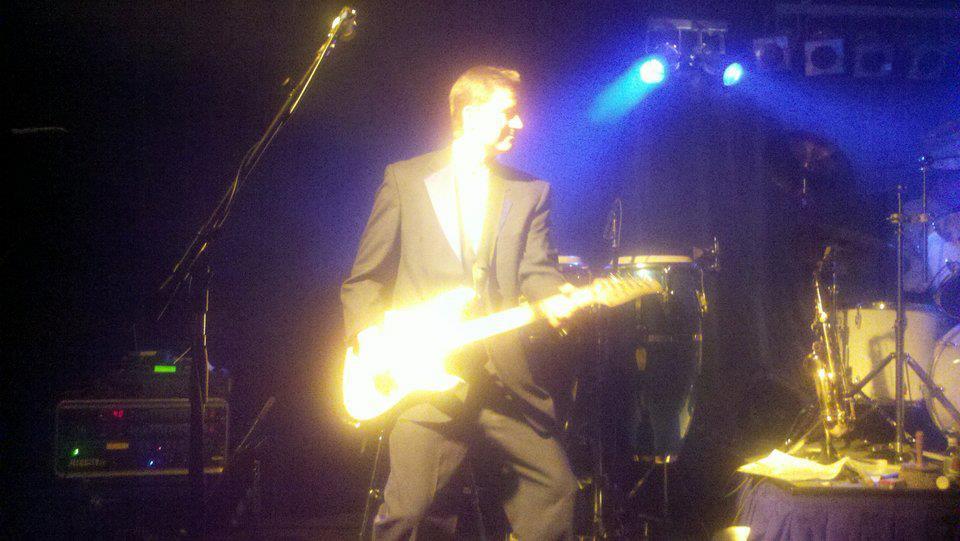 Dale Coleman  plays Acoustic and Electric guitars  and lead vocals and  currently performs with: The Dale Coleman Acoustic Solo/ Duo/Trio, The Klassix, and the Steve Ports Trio.
Friday, September 30 5-9pm  Amicci's of Little Italy
MICHAEL RAITZYK & JEFF REED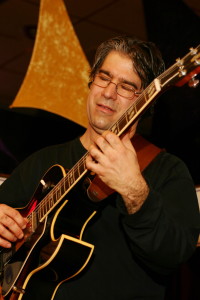 Baltimore native Michael Raitzyk is a master of both traditional and modern Jazz guitar who has been influenced by greats such as Wes Montgomery, Joe Pass and BB King. Michael has been active on the local music scene in a wide range of music genres since 1985 and has played guitar since the age of 6. In 1996 he started the band Charm City Klezmer.
Jeff Reed is an acoustic bassist, composer, and educator who primarily performs and records as a sideman for various groups in the Baltimore area.
Friday, September 30  11am-2pm
STEEL PAN JAM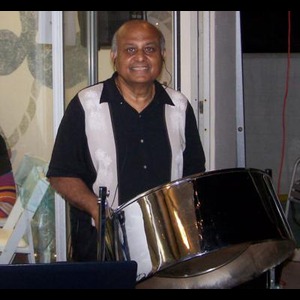 I am a native Trinidadian who has been playing authentic Caribbean music on the steel pan all over the island since I was 15 years old. I performed in concert on the same program with calypsonians Mighty Sparrow and Lord Kitchener and currently play some of their favorites, as well as those sung by Harry Belafonte. Also performed for Senior White House personnel, Presidential Inaugural parade, and US Attorney General. I am available for lectures to schools, history clubs, music societies, and other similar organizations on the history and development of steel pan music from its origins in the 1930s to the 21st century. Genres of live music played include calypso, soca, reggae, R&B, smooth jazz, oldies, and pop.
Saturday, October 1  6-9pm  Amicci's of Little Italy