THE APPLE SCRUFFS: THE 1969 BEATLES ROOFTOP CONCERT REVISITED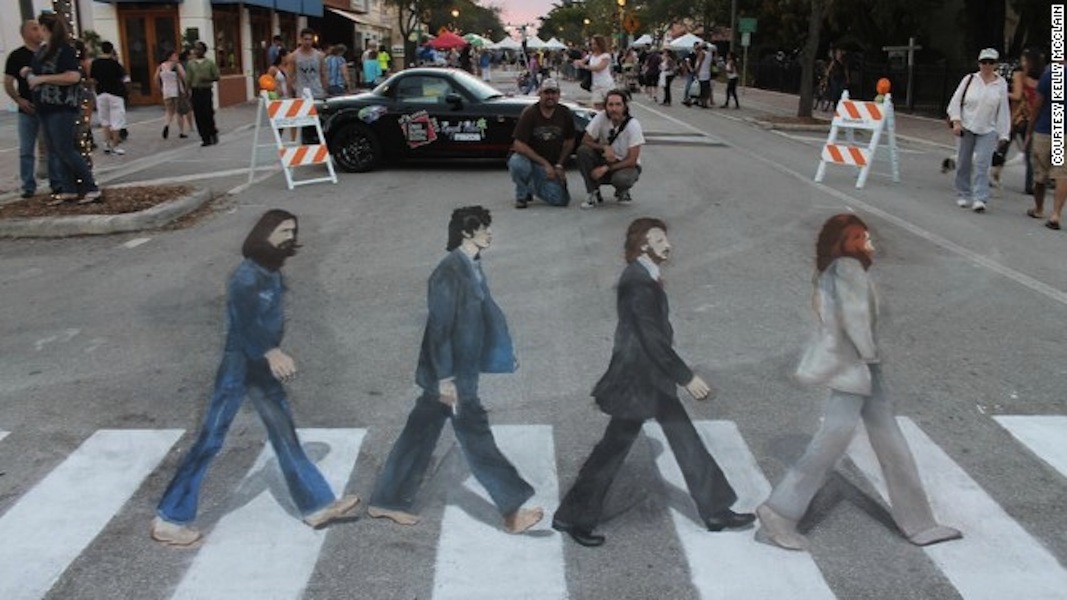 Art by The Chalk Guys
With a dedication to accurately reproducing the music of The Beatles, The Apple Scruffs perform shows that allow audiences to re-discover the fab four's repertoire all over again.  As a quintet, they are able to reproduce songs from The Beatles' later "Studio Years" such as "Strawberry Fields" "I Am the Walrus" and the entire Abbey Road album to name a few.  No costumes, no wigs, just the music that changed the world.
They perform at the close of the Little Italy Madonnari Arts Festival from the roof of Germano's PIATTINI in an ode to the 1969 Beatles rooftop concert above their Apple Corp. headquarters–the last concert they would play together.
Sunday, September 9 5pm Germano's PIATTINI
CARLO AONZO TRIO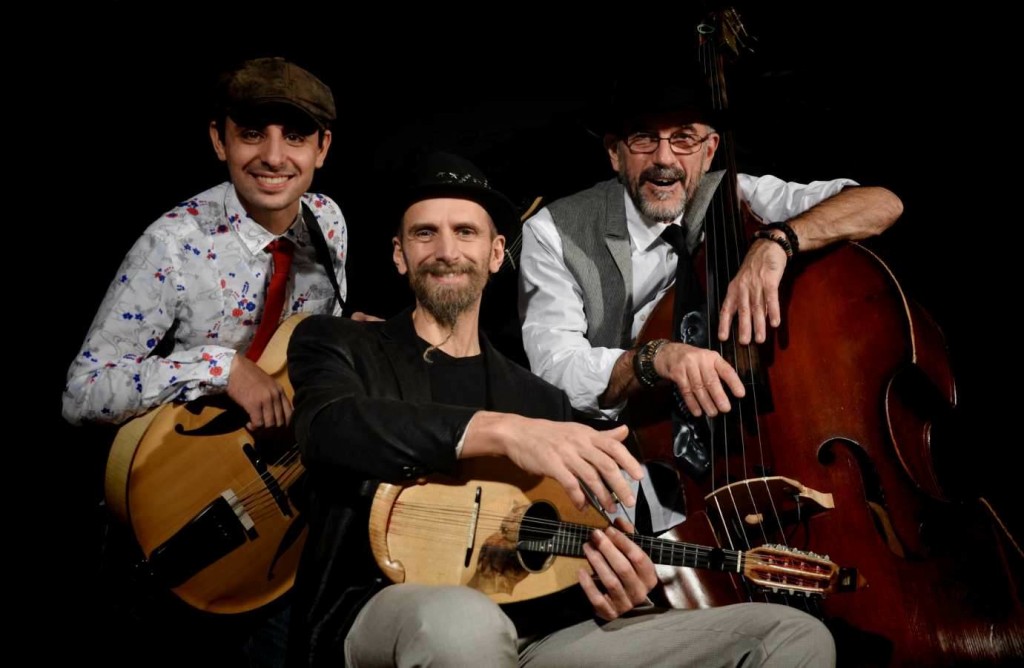 Germano's PIATTINI and the Associated Italian American Charities proudly present international sensation Carlo Aonzo Trio.
The Carlo Aonzo Trio performs "Mandolitaly." The band, led by the world famous Italian mandolin player and scholar Carlo Aonzo, presents a very interesting repertoire of Italian musics, chosen among the evergreens of the Italian national tradition, arranged with the unique personal 'Carlo Aonzo Trio' style. The Trio, featuring Carlo Aonzo on the Italian mandolin, Lorenzo Piccone on the guitar and Luciano Puppo on the double bass, made a real trip around the world musical genres last year with the release of their first album "A Mandolin Journey". This work celebrates the Mandolin as icon of the Italian culture in the world following its evolution through centuries and continents and was presented during a very intense musical tour through many Italian towns and the United States where it was warmly welcomed by both audience and critics. The new project focuses now on the roots of the Italian music enriched by the flavor and uniqueness of the Carlo Aonzo Trio sound: swing, jazz, elaborated rhythms strongly influenced by North and South American elements interact here with classical, folk music and movie soundtracks The show is completed by stories and anecdotes, introducing the different musical pieces in a very lively and capturing atmosphere.
Tonight's event is the official Little Italy Madonnari Arts Festival Kickoff Cabaret. The purchase of your ticket is a tax deductible donation to Columbus Celebrations, Inc. and supports the Little Italy Madonnari Arts Festival.
Friday, September 7  7pm $20 Cabaret at Germano's
KEN AND BRAD KOLODNER QUARTET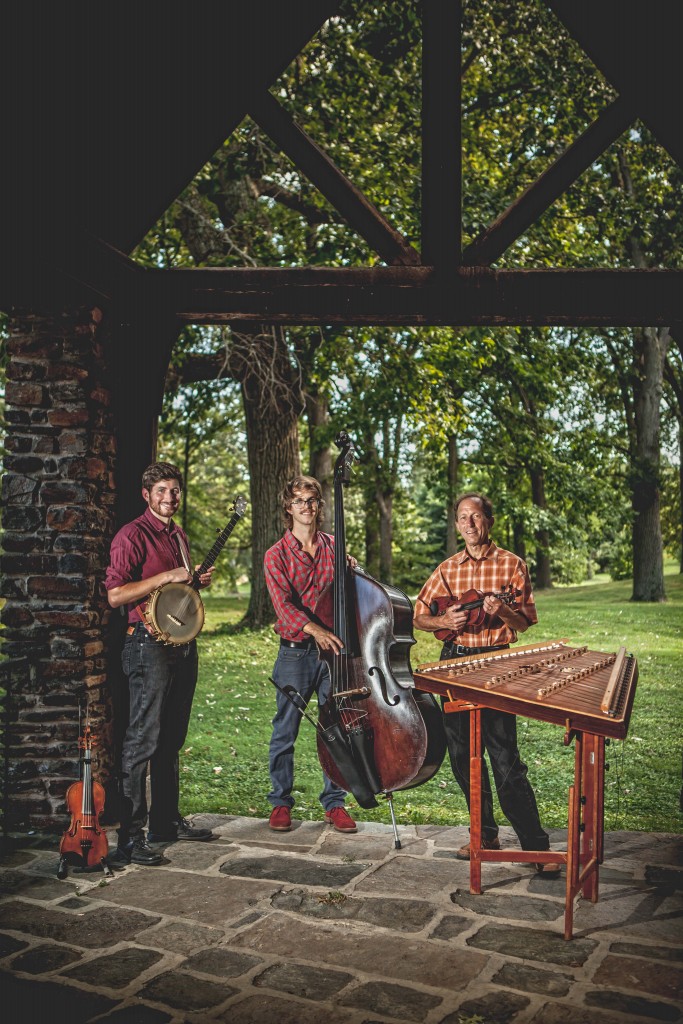 The dynamic father-son team Ken & Brad Kolodner weave together a captivating soundscape on hammered dulcimer, banjo, gourd banjo, hammered mbira, fiddles and vocals pushing the boundaries of the American Old-Time tradition into uncharted territory. The repertoire is largely drawn from what is known today by practitioners of "old-time" which is a style of North American music that preceded Bluegrass, dating back several centuries with strong African and Celtic roots. In addition to originals written in the style, expect some surprises! For the past year, the duo has performed regularly as a quartet with fiddler, guitarist and vocalist Rachel Eddy (The Early Mays), formerly of Uncle Earl, and bassist Alex Lacquement (The Bumper Jacksons, Charm City Junction). In early 2017, Ken & Brad released their first recording as a quartet: The Swift House which charted in the top ten on the Folk Music Charts. Together, they infuse their own brand of driving, innovative, tasteful and unique interpretations of traditional and original Old-Time tunes and songs with a "creative curiosity that lets all listeners know that a passion for traditional music yet thrives in every generation."
Regarded as one of the most influential hammered dulcimer players and Old-Time fiddlers in North America, Baltimore's Ken Kolodner (Helicon) joined forces in 2009 with his son Brad Kolodner (also Charm City Junction), one of the best practitioners of the clawhammer banjo world and a super fiddler as well. Rachel Eddy hails from West Virginia, where she grew up steeped in Appalachian music and dance. After learning fiddle from her father she graduated to guitar and banjo, and now works full-time teaching and performing Oldtime music around the world.  Rachel's multi-instrumental talents and soulful singing bring an energy to the stage you don't want to miss! One of the go-to bassists in the mid-Atlantic, Alex Lacquement locks it all together with his tasteful choices. In early 2016, The Ken & Brad Kolodner Quartet debuted at Germano's with their very first performance as a quartet.
Saturday, September 8  2-4pm  Acoustic Stage S. High Street
JAZZ BRUNCH IN THE CABARET WITH TODD AND SHAWN SIMON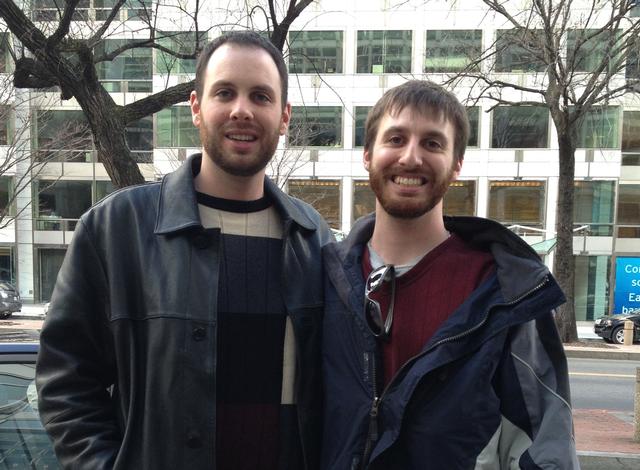 Todd and Shawn Simon are multi-talented musicians from Dover, DE who followed in their father's footsteps – Dale "Rocky" Simon (Dad) founded the oldies show-band sensation The Fabulous Hubcaps. Todd (piano/sax/vocals) served in the Naval Academy Band after finishing his Peabody degree; Shawn (bass/trumpet/guitar) earned his master's at Towson following undergrad at East Carolina University. Both are accomplished freelancers in the Baltimore/D.C. area who love to introduce variety to their shows – you'll likely hear everything from jazz standards, Motown, Disney favorites, and Beatles tunes in any given set.
Sunday, September 9  12 noon $12 Cabaret at Germano's
DARLA JEAN AND THE SOMETHIN' OR OTHERS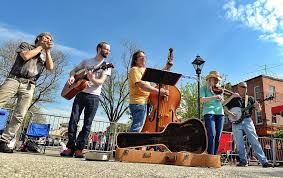 Baltimore-based acoustic band, Darla Jean and the Somethin' or Others is a 5-piece ensemble founded in 2010, playing old timey music (think 'O Brother Where Art Thou') with some traditional bluegrass, blues, Americana, and original songs thrown in for good measure. Known for their tight harmonies and audience interaction, the band's unique and diverse repertoire ranges from The Carter Family to Old Crow Medicine Show. Besides their bi-weekly residency at the Fells PointFarmer's Market, they've played countless festivals, benefits, weddings and hoedowns in the region and are guaranteed to bring a foot-tapping smile to your face!
Darla Jean and the Somethin' or Others are:
Darla Jean German – Fiddle, Mandolin, Vocals
Bill "Lump" Sutherland – Upright Bass, Vocals
Jason Laing – Guitar, Vocals
Howie Ehrenfeld – Harmonica, Vocals
Rick Samuel – Banjo, Vocals
Friday, September 7  5-7pm Main Stage S. High Street
ANNAPOLIS SHAKESPEARE COMPANY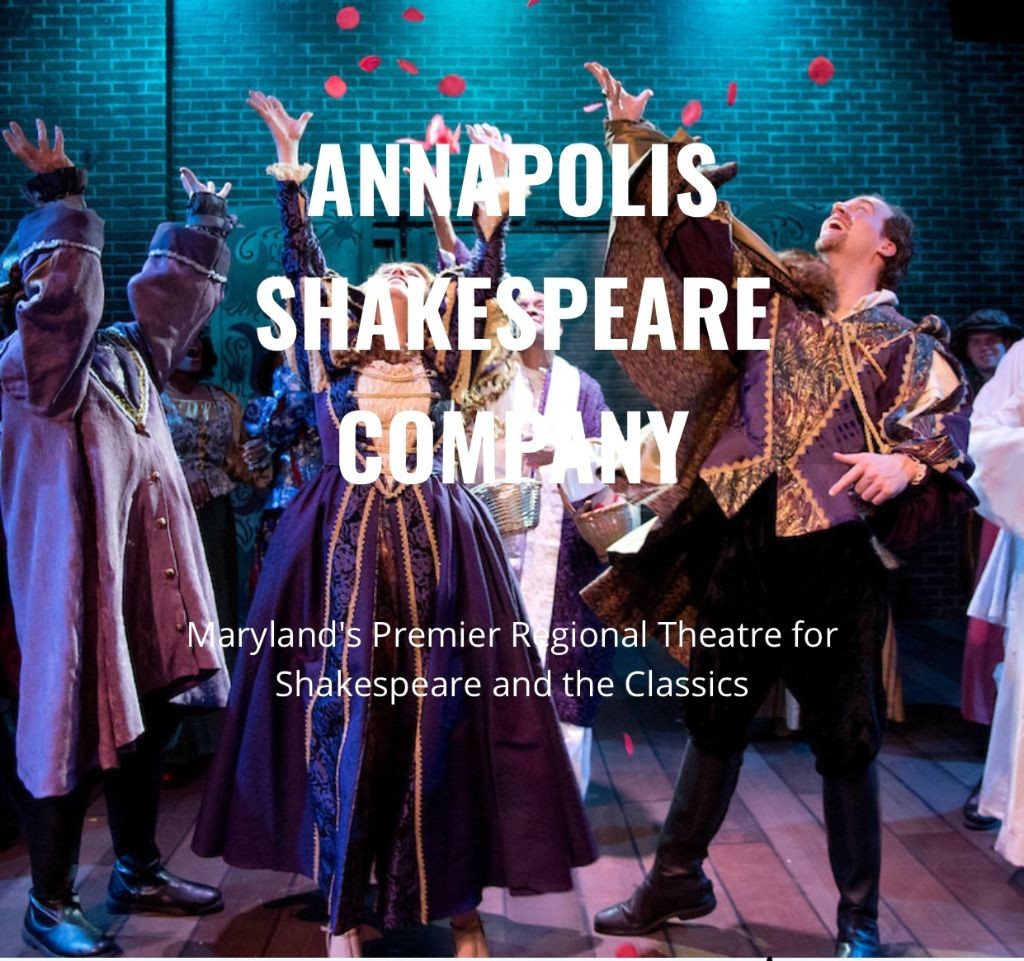 Actors from the Annapolis Shakespeare Company, under the direction of Artistic Director Sally Boyett, will perform scenes from their delightful production of Moliere's most famous comedy,  "The Miser". The plot concerns the classic conflict of love and money. For more information about this exciting theater company, visit http://annapolisshakespeare.org
Sunday, September 9  11am Acoustic Stage S. High Street
CARL GRUBBS JAZZ QUARTET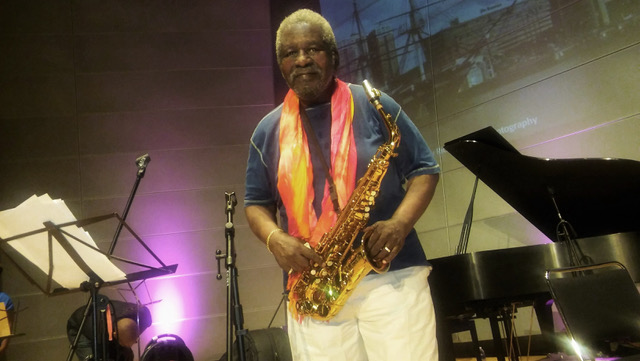 Enjoy bebop at its finest as international recording artist and local jazz legend Carl Grubbs performs Stepping Around the Giant: Tribute To John Coltrane. Jazz saxophonist Carl Grubbs has toured with his ensemble in major cities world wide. Early in his career, he received extensive training from one of the music world's greatest legends in jazz, John Coltrane.
Mr. Grubbs is a former member of the Julius Hemphill Saxophone Sextet.  This group toured the U.S. and Europe performing two productions: Hemphill's Long Tongues: A Saxophone Opera and Bill T. Jones/Arne Zane Production: Last Supper at Uncle Tom's Cabin: The Promised Land
Mr. Grubbs was a guest soloist at the Philadelphia performance of Reggie Workman's project, African Brass, A Tribute to John Coltrane. He has performed with Odean Pope's Saxophone Choir at the Blue Note in New York City. The Philadelphia Jazz Project (The Painted Bride) commissioned a new arrangement of his composition "In My Youth" for jazz/string ensemble for inclusion in its annual "Frosty 2" event.
Mr. Grubbs has received numerous awards in recognition of his work. He has twice been the recipient of the MSAC Traditions award as a jazz master, working with apprentices to pass on the traditions of improvised jazz music. His organization, Contemporary Arts Inc. received a 2009 MSAC Traditions Project grant that culminated in his collaboration with Lafayette Gilchrist in a CD of the music of Marylanders who made significant contributions to the art form of jazz. In 2009, Mr. Grubbs received the Mary Sawyers Baker Award from the Greater Baltimore Cultural Alliance and William G. Baker, Jr. Memorial Fund. In 2014, he was awarded a Rubys Project Grant from the Greater Baltimore Cultural Alliance, founded by the Deutsch Foundation. His Rubys Project Grant enabled him to revise and expand his original work, The Inner Harbor Suite Revisited: A Tribute to Baltimore for Jazz/String Ensemble.
Saturday, September 8  7pm $20 Cabaret at Germano's
STONE HILL ALL-STARS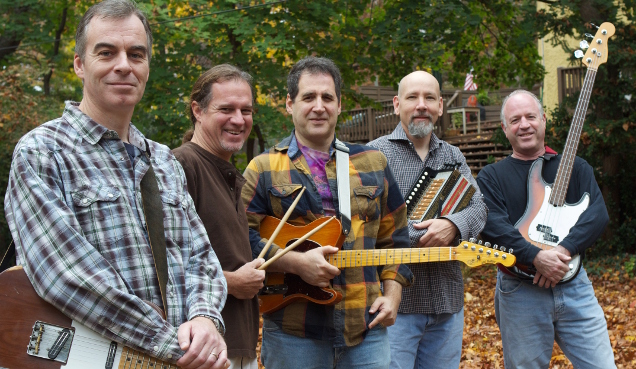 Songwriter and guitarist Paul Margolis and accordionist John Shock have been playing music together for almost 30 years. Starting with Shock's band Two Legs, then The Polkats, and now with The Stone Hill All-Stars, they have been at the helm of some of the best roots-rock bands in Baltimore.  Their blend of cajun-flavored polka lies somewhere between Ry Cooder, Los Lobos, and The Pogues—plus polka. They swashbuckled through a dozen different kinds of traditional music all while retaining a distinct Baltimore flavor. The Stone Hill All-Stars, Margolis' and Shock's most recent band, is the quintessential Baltimore band and Margolis is one of the city's smartest songwriters.
"This is what it's all about: great songs, inventive arrangements, and timeless kick-ass roots-rock by guys who can really play. I loved it. I'll bet Les Paul would have loved to sit in with the Stone Hill All-Stars. Tasty licks up the wazoo! Find out what these guys are smokin' and get some!" –Greg Kihn KUFX-FM, San Jose, California
Saturday, September 8 12-2pm Main Stage S. High Street
ellen cherry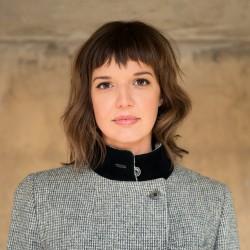 ellen cherry is a song and story Alchemist, musician, designer, artist, producer, recording engineer, and human.
Emmy nominated singer/songwriter ellen cherry (lowercase letters intentional!) is a full-time touring and working performer based in Baltimore, MD. In 2018, ellen presents a new touring project called "Portraits in Song" that marries her love of storytelling and her passion for history through songs and portraits of interesting women in history. In 2016, she released new recorded works (Portraits, The Thread) as a follow up to the very intimate, piano-based album entitled Please Don't Sell the Piano (2012). ellen was a Strathmore Artist-in-Residence and co-produced Mobtown Moon, a re-imagining of "Dark Side of the Moon" (2013) that featured over 50 musicians from Baltimore. In 2010, she wrote, recorded and performed a song for an Emmy nominated TV campaign and also composed the score for a shadow puppet piece entitled "Alonzo's Lullaby", which has been awarded the prestigious UNIMA Citation of Excellence and jump started years of continuing work with puppeteers. ellen tours nationally and internationally, charming audiences from house concerts to festivals!
Sunday, September 9 3:30-5pm Main Stage S. High Street
CADILLAC JUMP BLUES BAND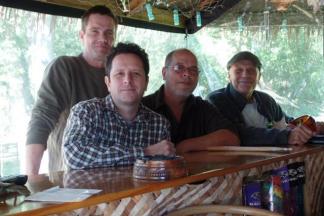 Hoy, Hoy! Laying it on you straight – Cadillac Jump Blues Band – digging in deep and laying it down!
The cats are blues veterans. Having established a solid reputation in the Maryland and Washington,DC region over the past several years, they love nothing more than rockin' the house and getting the joint jumping.
Whether a Chicago style deep dish jump blues, a cool West Coast chromatic swing, a blues rock Texas Strat strut, or a hot Cajun shuffle – they're just taking care of business. It's Blues with a feeling, baby.
A four piece combo platter featuring Steve Levine (harp), Matt Coffman (guitar/vox), Curt Lawrence (bass/vox) , and Dale Mauck (drums/vox).
Sunday, September 9 12-2pm Main Stage  S. High Street.
PARK SCHOOL OF BALTIMORE A CAPPELLA ENSEMBLES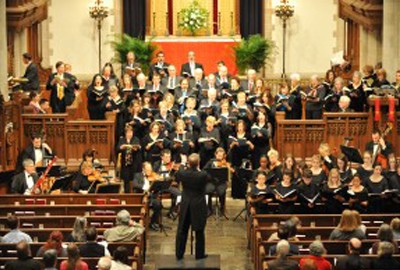 The Little Italy community is proud to welcome back the Park School of Baltimore  a cappella ensembles, the Eightnotes and the Vocal Chords, who warm our hearts during the winter holidays as they go caroling among the Little Italy Restaurants.  The Eightnotes, the auditioned female a cappella ensemble and the Vocal Chords, the auditioned male a cappella ensemble perform traditional and contemporary songs.   Singers  create original arrangements tailored to the group, and often participate in competitions and festivals. The a cappella vocalists will be performing along S. High Street during the Festival.
THE ENCOUNTER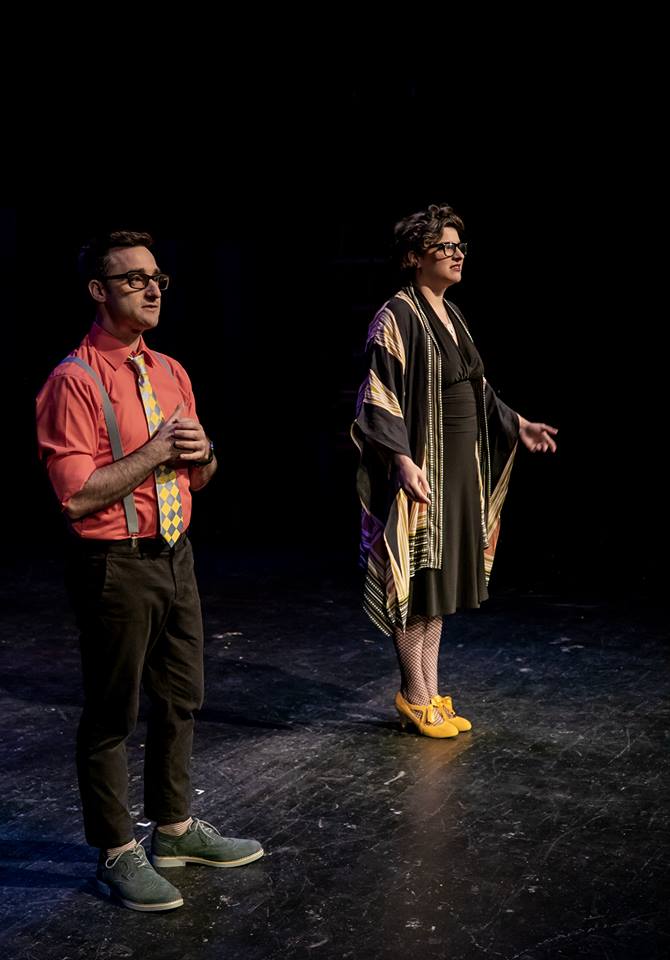 The Encounter, the two-person team of Brian Kehoe and Annie Montone, will be performing "Jinx" a short-form magic act that emphasizes gender equality, power, and teamwork.  "Jinx" is an expansion of The Encounter's 1920s inspired routine, "Twins", which premiered at Nights on the Fringe in June.  The Encounter is vintage-inspired, upscale magic with a narrative twist.  Brian and Annie  spread the joy they take in working with one another to their audiences.  They are also the founders of the Baltimore Academy of Magic, a school for aspiring magicians.
Saturday, September 8 11am and 6pm Main Stage S. High Street
FRANK VIGNOLA, VINNY RANIOLA, GUY MAZZAROPPI: THE HOT JAZZ GUITAR TRIO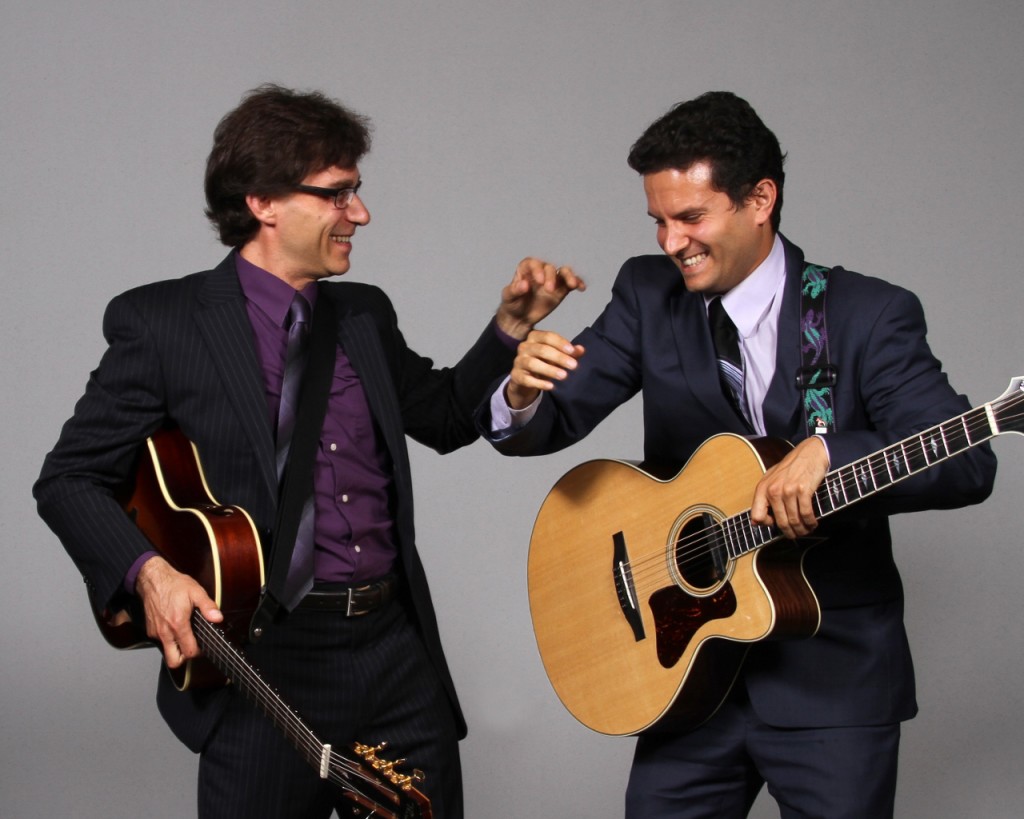 With nearly 1,000 engagements in the four years they've been performing as a duo,acoustic guitarists Frank Vignola and Vinny Raniolo have become one of the most popular and sought-after duos on the international music scene. Their dynamic genre-spanning music has brought them to 14 countries on three continents performing in some of the world's most illustrious venues, including the Sydney Opera House in Australia, The Palace of Fine Arts in San Francisco, New York's Lincoln Center and the world's oldest indoor concert hall, Teatro Olimpico in Vicenza, Italy. Often featured on National Public Radio, Frank and Vinny have also become familiar figures on Public Television. Previously featured on three popular shows including the heavily programmed Tommy Emmanuel and Friends, Frank and Vinny's own PBS special, Four Generations of Guitars premiered in 2014. There is very little improvisation, but a sense of spontaneity, imagination and virtuosity that are hallmarks of jazz are fully present in all of Frank Vignola's performances.  A typical performance will take the audience on a breathtaking whirlwind tour of musical history. Bach, Mozart and Beethoven will be freely mixed with Ellington and Waller, blended with Gershwin and Carmichael, peppered with Bob Marley, Led Zeppelin, Sting and Lennon/McCartney and spiced with Rodrigo and Lecuona. Tonight, with special guest Guy Mazzaroppi on bass, they are the Frank Vignola Hot Jazz GuitarTrio.
"How versatile is Frank Vignola? He's collaborated with Lionel Hampton and Madonna, covers Mozart and Black Sabbath on the same record and is one of Les Paul's favorite guitarists." – Joan Anderman, Boston Globe
"Guitar virtuosity at its highest level- a must hear!" djangoblog.com
Monday, September 10  6pn $35 and $25 Cabaret at Germano's
KINGS OF CROWNSVILLE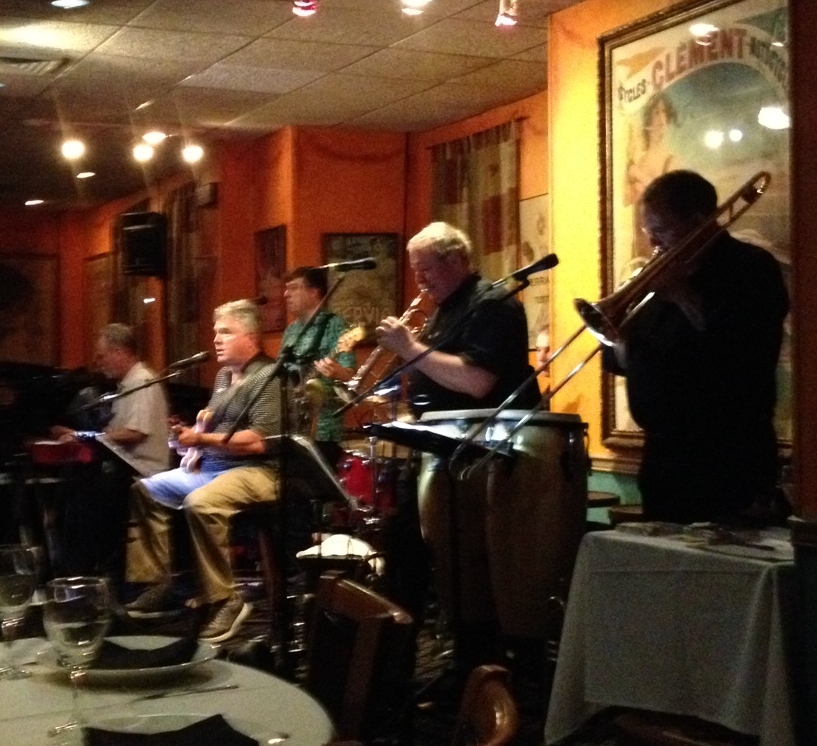 Annapolis-based act Kings of Crownsville are a roots Rock band with a New Orleans flavor. The brainchild of New Orleans-raised guitarist/singer/songwriter Steve Johnson, the Kings play a rollicking, entertaining set that stirs Americana, Blues, and Jazz into the mix.
Their signature horn section transports listeners to the streets of the Big Easy, while they also add precise three- and four-part harmonies to their musical gumbo. Think Louis Armstrong meets Steely Dan.
The Kings of Crownsville features Johnson backed by Ed Justice on trumpet, flugelhorn and vocals; Jim Tavener on trombone, percussion, and vocals; Mike McCormick on keyboards and vocals; David Vermette on bass and vocals; and Rob Creath behind the drums. Johnson's songs are destined to become classics.
"Homegrown Americana boogie blues and big band rockin' swing jazz is a chunky description of the Kings.  The 6-piece band lends guitar, bass, drums, piano, trumpet, trombone, and vocal harmony.  The result is a robust, polished sound that makes for easy toe-tapping and dancing."
Saturday, September 8   2-4pm Main Stage S. High Street
THE OLD PART OF TOWN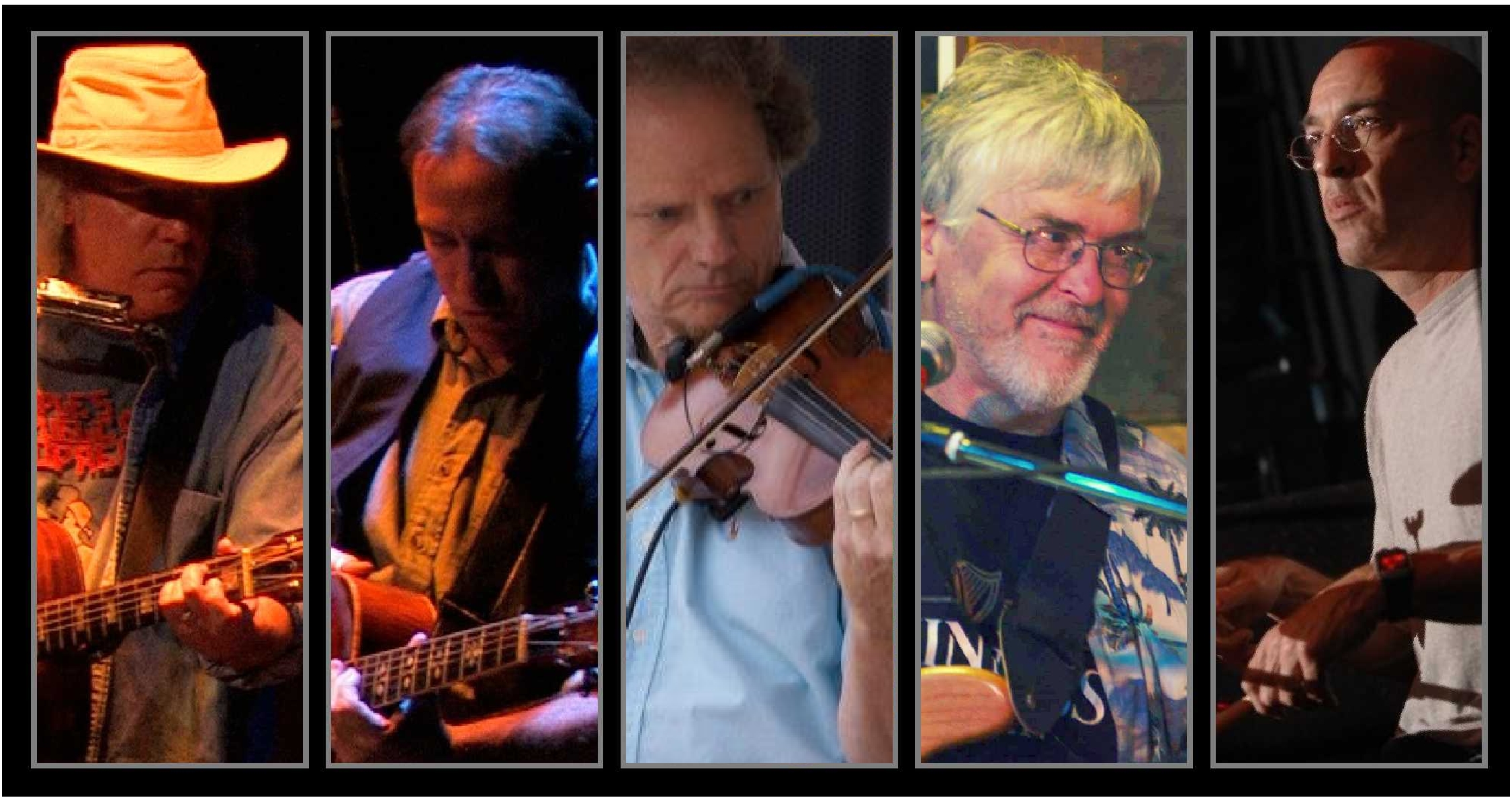 The Old Part Of Town is a Baltimore-based Americana band formed in 2013 to serve as Matt Douglass and Sam Nitzberg's vehicle for their great original songs. Mining the rich musical landscape of folk, rock and roll, country-western and blues, their dynamic live shows are peppered with covers of hidden gems from an eclectic range of musical sources.
Longtime friends, and members of various Baltimore bands over the years, Matt and Sam teamed up in 2010 to play some acoustic duo dates, which led to standout performances at tribute concerts to Bob Dylan and Woody Guthrie and to their 2012 EP, "Grayest Hits." They formed the band soon afterwards, and in 2015 The Old Part Of Town released their self-titled debut CD, which garnered some strong reviews. They have recently released a new 4-song collection, and are currently recording songs for an upcoming full-length CD, due in the spring.
Seasoned players performing well-crafted and timeless material, showcasing tight vocal harmonies and tasteful musicianship, the band members bring a wealth of musical knowledge and abilities to the ensemble, along with a natural, easy-going manner and a genuine camaraderie that's apparent at their performances. The Old Part Of Town are:
Matt Douglass – Lead vocals, acoustic guitar, resonator, mandolin, lap steel
Sam Nitzberg – Lead vocals, acoustic guitar, ukulele, harmonica
John Seay – Bass, backing vocals
Steve Raskin – Drums/percussioni, backing vocals
Brian Whaley – Fiddle, mandolin, backing vocals
Sunday, September 9  2-3:30pm Main Stage  S. High Street
BEN DELAURENTIS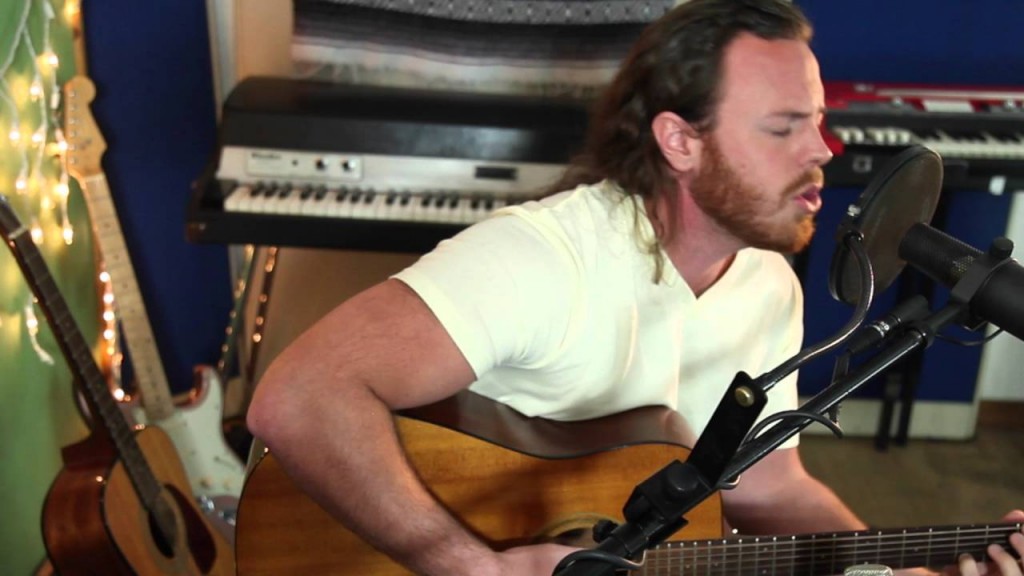 Heartbreaker singer songwriter, Ben Delaurentis, from the popular Virginia rock n roll band, Steal The Prize, performs,  combining several genres from jazz to blues to country and anything in between.  His original songs are guaranteed to become your favorites.   https://www.bendelaurentis.com/
Saturday, September 8 6-8pm Acoustic Stage S. High Street
UMAMI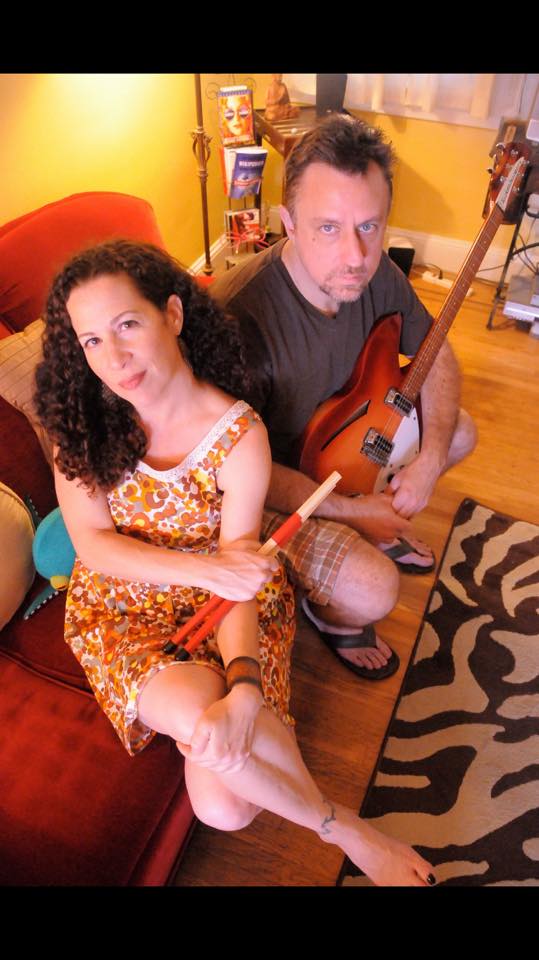 Umami is the dynamic duo of Melissa Sharlat singing and drumming, and Scott Shuster, singing and strumming, to all of your favorite 50s-80s pop and classic songs played with their own little adorable twist.
Friday, September 7 4-6pm Acoustic Stage S. High Street
NO STRINGS ATTACHED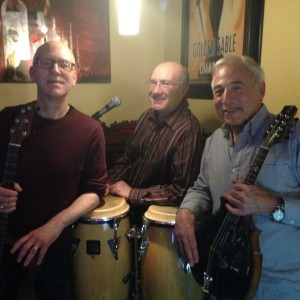 The bond they have outside of music is Mt. St. Joseph High School in Baltimore. It was during their high school years that they first performed together. Now, more than forty years later, their sound is unique, exciting, and smooth. Their take on classic pop music is often unpredictable. Their secret weapon is the mandolin!
While they each went into different careers, a doctor, an attorney and a broadcaster, they have always found time to regroup to create musical memories for their faithful following.
Alan Reisinger has mastered the mandolin and takes the lead on 7 decades of familiar favorites.
Jeff Pecore picks a steady rhythm on guitar and creates recognizable introductions to favorites from Sinatra to, The Beatles, The Eagles, and Santana.
John Patti backs them both with the beat of a cajon and congas.
Sunday, September 9 3-5pm  Acoustic Stage S. High Street
MANDO KIDS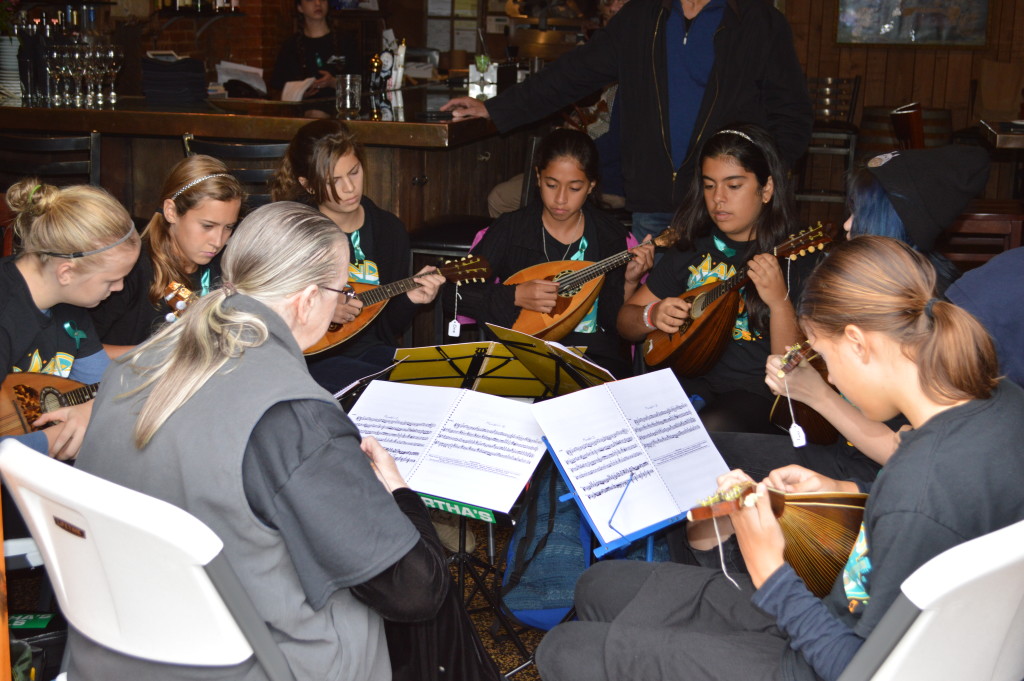 The youth program of the Baltimore Mandolin Orchestra was originated by Laura Norris, Joyce Adams, Kitty and Lorin Brown and established in the Spring of 2010.
Mando for Kids is supported by grants from The Classical Mandolin Society of America and The Baltimore Mandolin Orchestra. Thank you!
Mando for Kids is a no cost program run by volunteers. The target is elementary schools.with hands-on workshops and and  comprehensive curriculum suitable for group or individual instruction.
The Mando Kids will be joined by  Carlo Aonzo and the Baltimore Mandolin Quartet in a memorable performance.
Saturday, September 8 11am-2pm Acoustic Stage S. High Street
SOLAR HEARTS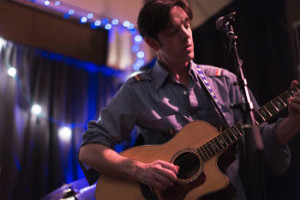 The EP, "Strange The Way We Love", marks the emergence of Solar Hearts: an original blend of indie folk; flavored with americana, vintage soul, and classic rock unplugged. Organic Soul Pop. It is music with a universal appeal that brings its listeners together. Lately seen playing solo, duo, and full band shows across Virginia; Solar Hearts has recently opened for Tim Reynolds (Dave Matthews Band), and appeared at numerous festivals, breweries, bars, restaurants, and coffee houses. https://solarhearts.net
Saturday, September 8 4-6pm Acoustic Stage S. High Street
THE BALTIMORE MANDOLIN QUARTET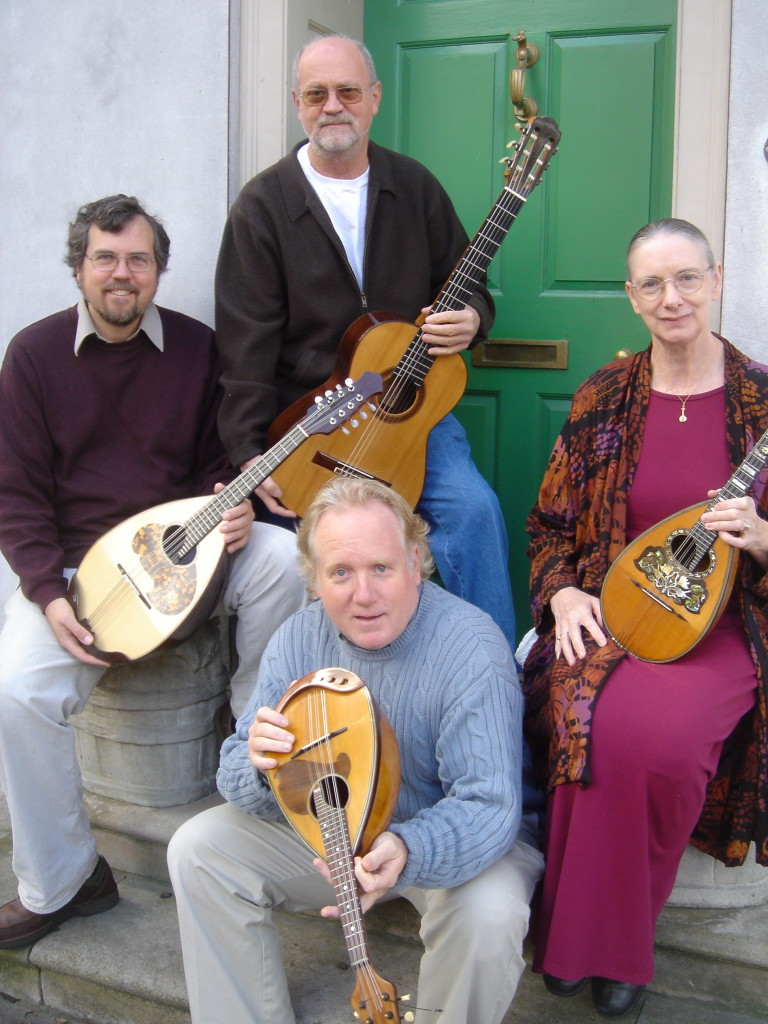 A rarity in North America, the Baltimore Mandolin Quartet is a "Quartetto Romantico" in the Italian tradition, combining bowlback mandolins and mandola with classical guitar. Their repertoire includes many pieces composed for this combination by mandolin giants Raffaele Calace and Carlo Munier, as well as original compositions and transcriptions of classics from the symphonic and operatic literature. Their arrangement of "Stormy Weather" has been heard many times on the public radio program "Marketplace," signalling a downturn in the stock market.
Since 2000 they have appeared at a variety of concert venues in the Baltimore / Washington D.C. area, and performed at the CMSA conventions of 2003 and 2004.
David Evans, 1st mandolin
Laura Norris, 2nd mandolin
Jonathan Jensen, mandola
Tony Norris, guitar
Tony and Laura Norris will be performing with the Mando Kids and Carlo Aonzo.
Saturday, September 8 11-2pm Acoustic Stage S. High Street
ELLIS WOODWARD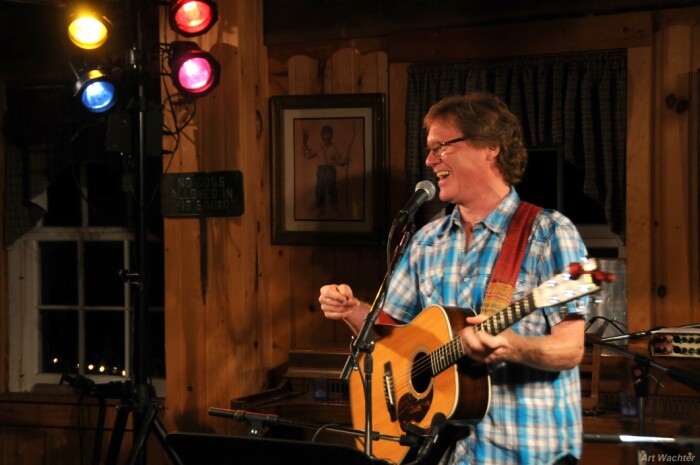 A consummate journeyman/artist, Ellis Woodward has historically been all over the board … musically and geographically. From Baltimore to Boulder, to LA and Boise, and back to Baltimore, Ellis has performed in 30 states and seven countries, playing thousands of times over the years for audiences of all ages and from all walks of life, including – but not limited to – kids, adults, seniors, the bedridden, the moonstruck, and the misbegotten… To each of those groups, Ellis brings the same energy, attention, good humor, skill, and generosity that have been the hallmarks of his performing life – whether in a club, at a corporate event, school assembly, hospital or nursing home, concert hall, backyard party, wedding, graduation, or dock bar… As a tip of the hat to that extensive list of venue types, Ellis was named the "Best All-Purpose Troubador" by the City Paper in the 2001 Best of Baltimore issue… In the last 12 months, Ellis played more than 250 dates in Maryland,Virginia, West Virginia, Pennsylvania, Florida, Colorado, and Idaho…
As a songwriter, Ellis has written, recorded, and released four independent album/CD projects, written a theme song for a PBS children's TV show pilot, been awarded a grant to write and record public service announcements about water conservation and recycling, and been commissioned to write a song detailing the dangers of food allergies in children. In January of 2015, Ellis was invited to be a judge in the children's category of the MASC (Mid-Atlantic Song Contest), sponsored by SAW, (Songwriters Association of Washington). Three times, Ellis has been a showcase-featured songwriter/member of the Baltimore Songwriters' Association (BSA), and is currently a Coordinator for the Baltimore chapter of the Nashville Songwriters Association International (NSAI), incrementally adding "mentor" to his list of musical roles and hats… Along the way, Ellis has co-written a musical celebrating the centennial of the Wright Bros first self-powered flight(Right Place, Right Time, Wright Brothers), and has an IMDB listing for a cameo role in the critically acclaimed indie film I Used To Be Darker, a Sundance selection, 2013. In December of 2016, Ellis was inducted into the Maryland Entertainment Hall of Fame."…and the road goes on forever…"
Friday, September 7  2-4pm  Acoustic Stage S. High Street
TIME FOR A CHANGE JAZZ QUARTET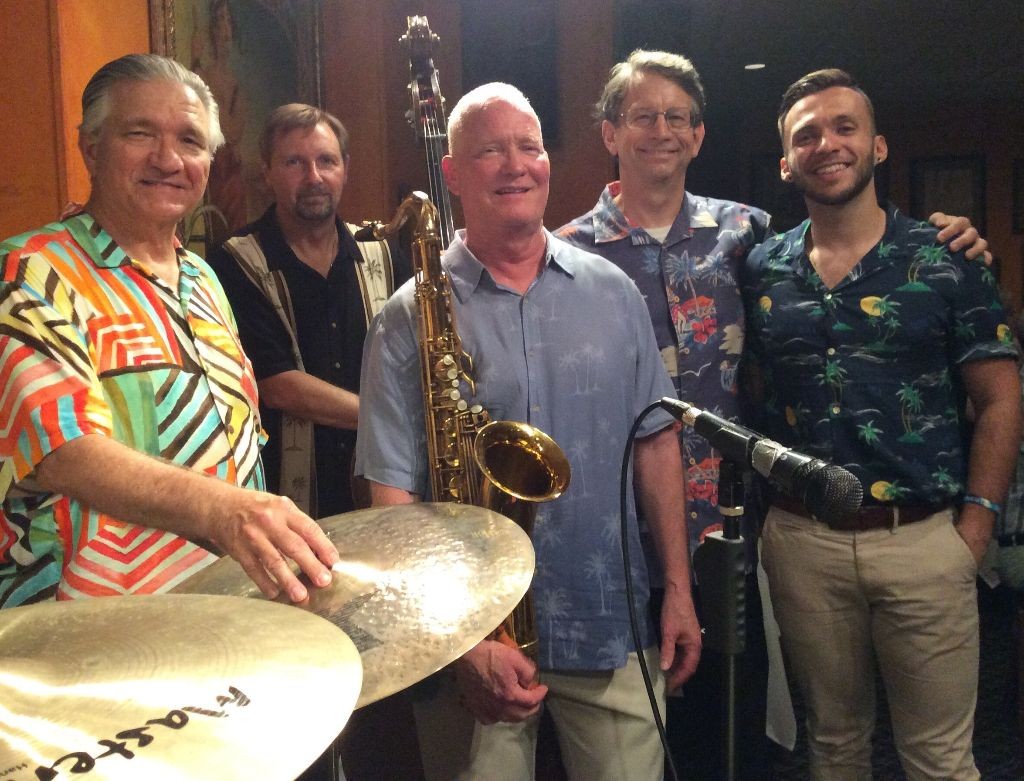 Playing Jazz Favorites, Swing, Showtunes, and songs from the "American Songbook", Time for a Change is a hit wherever they perform.  Comprised of four of the finest jazz musicians in the Baltimore-Washington area, they bring you back to the days of Swing, Big Band and Bebop. From Sinatra to Charlie Parker, they are comfortable in all popular music from today and yesterday.  Leading the sound is Jim Voshell on the Tenor Saxophone.  Backing up his formidable technique is Larry Haavik on the piano and synthesizer, Mike Morris on drums and Bill Pachucki on the Upright Bass.  Larry Haavik and Jim Voshell sing as well.  There are many songs that they do which would not be complete without hearing the wonderful lyrics. Joining the band this evening is featured local guest vocalist, Joey Haavik.
Friday, September 7  1-3pm  Main Stage S. High Street
KIMBERLY CHRISTIE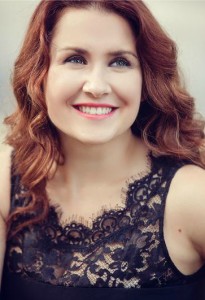 Hailed by The Washington Post as a singer with "uninhibited movement and shining vocal abilities that stood out from the rest", soprano, Kimberly Christie, is a dynamic and versatile singer, equally skilled in opera, oratorio, recital and musical theater. She most recently made her solo debut at the Kennedy Center in their annual Messiah Sing-A-Long as part of their Millennium Series. The 2015 – 2016 season also saw Kimberly make her debut on the chorus roster of the Washington National Opera in their production of Bizet's Carmen. Upcoming performances for the 2016 – 2017 season include her debut with AACC Opera as Papagena in their January 2017 production of Mozart's Die Zauberflöte as well as a return to the Baltimore Concert Opera stage to sing Countess Ceprano and the Page in Verdi's Rigoletto.
Most recent concert credits include soprano soloist in Beethoven's 9th Symphony (Annapolis Chorale), Poulenc Gloria (Central Maryland Chorale), Handel Messiah (St. James' Parish, Harrisburg Chorale, Woodbridge Singers, Frederick Singers & Orchestra & Central Maryland Chorale), Fauré Requiem (Harrisburg Chorale), and Dixit Dominus (Summit Chorale). Last season also included musical theater credits including Carrie in Rodgers & Hammerstein's Carousel, Clara in Adam Guettel's The Light in the Piazza, and Sharon in Finian's Rainbow, a role she learned & memorized in two days to cover for the original Sharon who fell ill; Irish accent and all!
Opera credits include Susanna (Le Nozze di Figaro), Musetta (La Boheme), Lisa (La Sonnambula), La Feé (Cendrillon), Nadina (The Chocolate Soldier), Gianetta (L'Elisir d'amore), Clorinda (La Cenerentola) Nella (Gianni Schicchi), Ernestine (M. Choufleuri restera lui le), Serpina (La Serva Padrona) Mary Warren (The Crucible), and Blondchen (Die Entführung aus dem Serail) . Kimberly was a Resident Artist for the 2012 – 2013 season with the Long Island Choral Society and sang soprano soloist for Handel Messiah, Vivaldi Gloria and the Mozart Requiem. She had the great pleasure to return in 2014 to sing soloist in Orff's Carmina Burna.Other credits include JS Bach Magnificat , Christ lag in Todes Banden, Schubert's Mass in G, Mozart's Vesperae solennes de confessore, Bruckner Requiem, Rutter Mass for the Children as well as his Requiem, and the Hayden Theresienmesse.
Kimberly won first place in the 2012 Kennett Square Symphony Competition and in the 2013 Douglaston Tuesday Morning Music Club Competition. She holds a Master of Music degree in vocal performance from Peabody Conservatory as well as a Bachelor of Music degree from Rutgers University and is currently based out of Baltimore, Maryland. Sheis on the chorus roster of Washington National Opera as well as Lyric Opera Baltimore for whom she enjoys performing outreach shows for schools, retirement centers, senior centers, and other public venues in Baltimore city, county and other other surrounding areas.
In and outside of participating Little Italy restaurants
PAT HOOK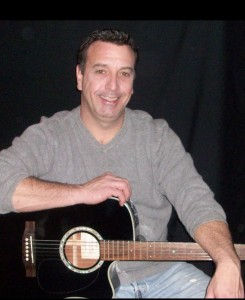 Pat Hook is a solo acoustic guitarist and vocalist, performing a wide variety of music ranging from oldies, country, classic rock/pop to today's hits.
Sunday, September 9 -1pm Amicci's of Little Italy
JASON BUCKWALTER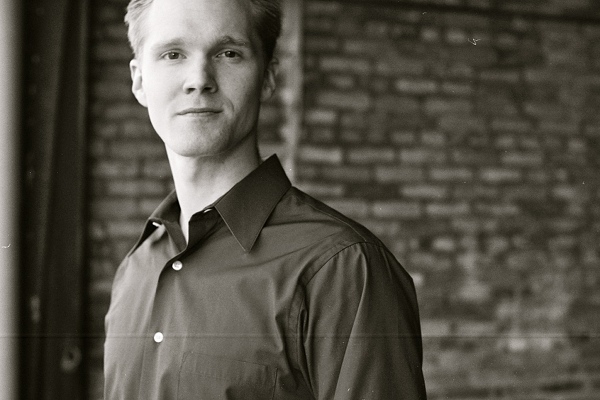 American baritone, Jason Buckwalter is known for his "super-sized characters" (The Sybaritic Singer) and "theatrical fire." (Baltimore City Paper) A native of Landenberg, Pennsylvania, Jason now lives in Baltimore and performs throughout Maryland, Virginia, DC, Delaware, and Pennsylvania. Equally comfortable in opera, musical theater, oratorio, and song repertoire, he has performed with a wide variety of companies including the Washington National Opera, Baltimore Concert Opera, Annapolis Chorale, Young Victorian Theatre Company, and The Figaro Project.
Operatic roles include Papageno in Die Zauberflöte at the Peabody Conservatory and Carroll Community College, Belcore in L'elisir d'amore at the University of Maryland Baltimore County as well as the Loudoun Lyric Opera; Count Almaviva in The Figaro Project's inaugural production of Le Nozze di Figaro; Schaunard in La Bohème with Capital Opera Richmond; Dr. Falke in Die Fledermaus at Carroll Community College; and Brühlmann in Werther with the Washington National Opera. His portrayals of Benoit and Alcindoro in their April 2010 production of La Bohème was praised by Tim Smith of the Baltimore Sun as "dynamic."
No stranger to the musical theater stage, Jason has also performed the roles of Mr. Lindquist in A Little Night Music at the Peabody Conservatory, Captain von Trapp in theThe Sound of Music with the Bethesda Summer Music Festival, and several roles with the Annapolis Chorale. Favorites there include Sky Masterson in Guys & Dolls and Will inOklahoma! Mary Johnson of the Baltimore Sun called his portrayal of Will "stellar" saying "he not only sang impressively and displayed his flair for comedy, but he also held his own in dance."
A seasoned concert performer as well, Jason has performed solos with choirs in Maryland, Delaware, and Pennsylvania. He is a regular soloist with the Northern Delaware Oratorio Society where he sang both Brahms' and Mozart's Requiems and Gounod's Messe Solennelle. With the Annapolis Chorale, Jason sang solos in Monteverdi's Vespers, Bach'sSt. Matthew Passion, and Haydn's Creation. At Peabody, Jason performed the role of Pilatus in Bach's St. John Passion.
Jason was proud to sing solos in René Clausen's Memorial for "Wilmington Remembers," a concert commemorating the 10th anniversary of September 11th, 2001. The choir was made up of members of many Wilmington area groups including the Northern Delaware Oratorio Society.
A lover of contemporary music, Jason has premiered many new works, including John Belkot's Plays at Georgetown University's Friday Music Series and a song cycle by New York-based composer, Kevin Clark. Jason also maintains a relationship with the Baltimore Composers Forum and has performed works by members Garth Baxter, John Belkot, and Ljiljana Jovanovic. In April 2011, Jason gave world premiere performances as part of The Figaro Project's Contemporary Opera Trio, creating the role of Max in Paul Mathews'Piecing it Apart as well as Bright Star, Snake with Two Names, and Wolf of the Shadows in Douglas Buchanan's Lux et Tenebrae.
Jason graduated magna cum laude from Susquehanna University and earned his Master of Music degree and Graduate Performance Diploma from the Peabody Conservatory. He was awarded the George Woodhead Prize in Voice and the George Castelle Memorial Award in Voice for his work at Peabody. He is also a member of Phi Mu Alpha Sinfonia and the Pi Kappa Lambda honor society.
In and outside of participating Little Italy restaurants
DUO DOLCE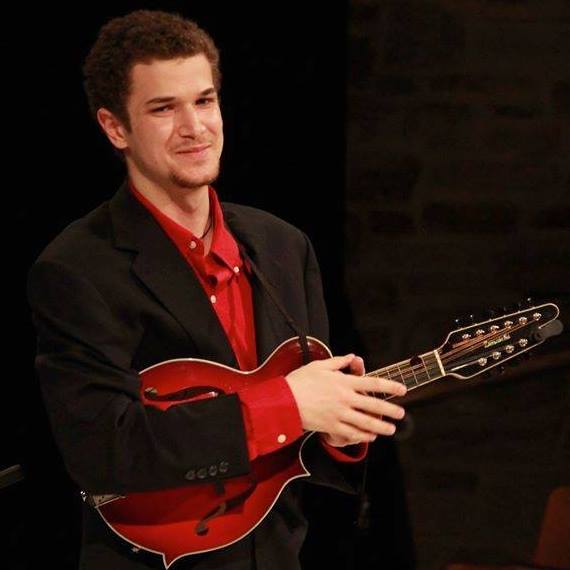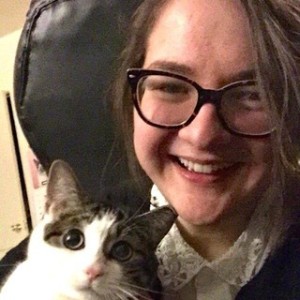 Duo Dolce is a quirky, eclectic collaboration between mandolinist Joel Michael-Schwartz and guitarist Christie Macdonald. Equally at home with swing, bebop, Italian romanticism, modern classical, and Latin American music, their performances are intimate, witty, and unpredictable. Both are virtuosic performers in their own right, and the mark of their duets are original, zesty arrangements, broken up by fiery improvisation.
Christie Macdonald is a performer, teacher and composer living in the Baltimore area. She has been playing guitar for 10 years and is fluent in many different styles of playing, including rock, jazz, classical, blues, and folk. She frequently plays in pit orchestras for theatrical/operatic productions all around the Maryland area. She also teaches private lessons to any aged students.
Friday, September 7 12 noon -2pm Acoustic Stage S. High Stree
Saturday, September 8 2-4pm Madonnari Information Center at Kohler Signature Store
SMALL MIRACLE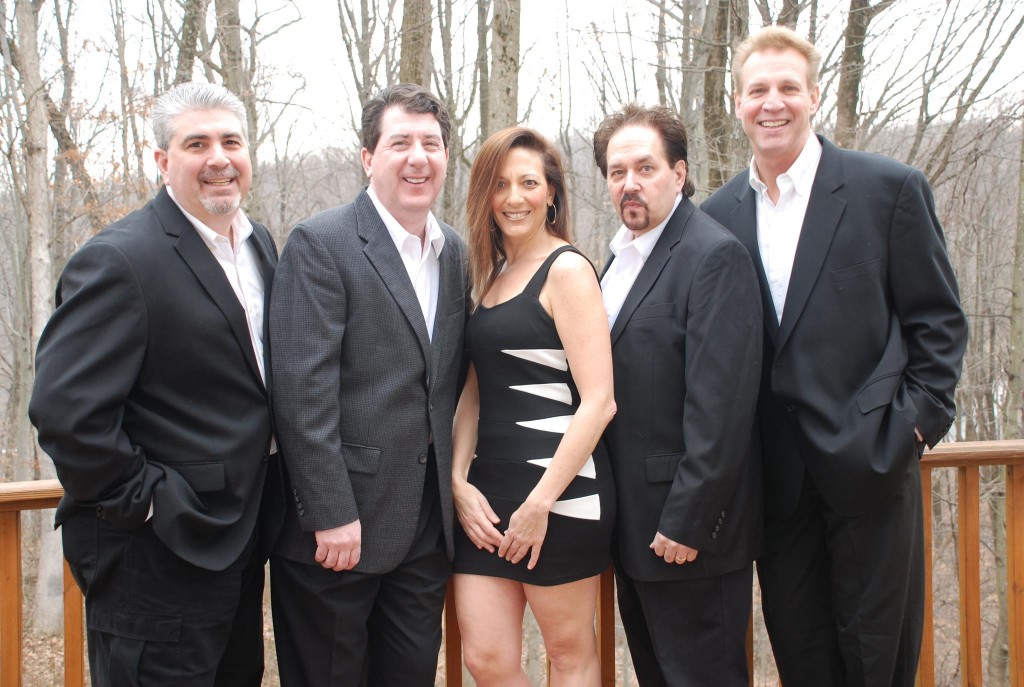 Small Miracle is a Little Italy favorite variety dance band with Joe Farace on guitar, Mark Starchak on drums, Michele Petti on vocals, Tom Volpe on keyboards and Tony Liberto on saxaphone.
Saturday, September 8 4-6pm Main Stage S. High Street
BIG WHIMSY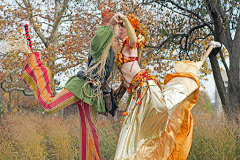 Interactive and Professional Stilt Walkers, Nina Amayo and JOFFREY THE GIANT, join the festivities!
Friday, September 7 12-2  S. High Street
BIG BIZ ENTERTAINMENT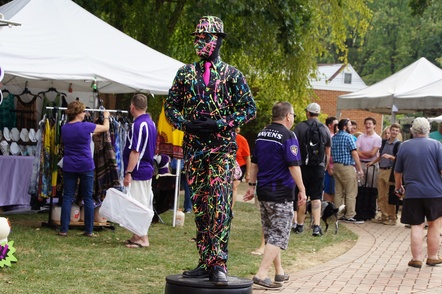 Artistic Stilt Walker extraordinaire, Michael Horne, entertains on Saturday and Sunday!
Saturday, September 8  and Sunday, September 9 12-2  S. High Street
"PICKING UP THE FALLEN BRUSH. RESPECT FOR THE ARTIST IN THE MEDIEVAL AND RENAISSANCE ITALY: FROM TRADESMAN TO ROCKSTAR" LECTURE AND DISCUSSION BY NICOLINO APPLAUSO, PhD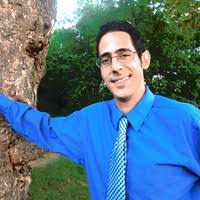 Medieval and Renaissance Italy offers an inspiring environment for creativity and art especially in the independent northern city-states that emerged in the late eleventh century (e.g., Florence, Siena, San Gimiginano, etc.). Here the visual arts intertwined with the thriving economy that was enriched by emerging new technology, science, and commerce.  The artist rose to prominence alongside businessmen, inventors, authors, and musicians.  Professor Nicolino Applauso will discuss the development of the role of the artist in relation to the festival theme of "Respect" by highlighting how the painter was first regarded as a tradesman from 1200-1300, and gradually increased his reputation in the 1400's and 1500's so much that emperors and popes started to employ artists to strengthen their own prestige. The lives of artists such as Titian, Tintoretto, Michelangelo, and Leonardo da Vinci became shrouded by legends. Jose Felipe Parra immortalizes this new Rockstar role of the Renaissance Italian artists in his representation where he illustrates a well-known anecdote surrounding the life of Titian. After picking up from the floor the brush that fell from Titian's hand, the Emperor Charles V solemnly declared: "Titian is worthy of being served by Caesar!"
Nicolino Applauso is the Director and Founder of the Applauso Italian Learning Center, the first Italian language school in the Baltimore County area. Since 2017, the Applauso Italian Learning Center has been teaching affordable, weekly full immersion language and cultural courses for people of all ages, as well as volunteering in Baltimore public and private schools to raise awareness about the important legacy of Italian culture and history in the U.S. He is also a Visiting Assistant Professor of Italian at Loyola University Maryland and a Lecturer of Italian and Spanish at Morgan State University. He has been recently engaged by Morgan State University to establish their first Italian program, which will be launched this fall 2018.  He completed his doctorate in Romance Languages and Literatures, with a specialization in Italian, in 2010 at the University of Oregon. His main research interests pertain to history, political satire, humor, music, and poetry in medieval Italy and Europe. Prior to his arrival in Maryland, he taught for over 10 years at various universities across the U.S.A. (in Virginia, Pennsylvania, Colorado, Oregon, and Florida). Dr. Applauso is also an active researcher and has published more than a dozen book chapters, articles, and book reviews on various topics in relation to Italian language, literature, and culture. His research has been published in the U.S., Italy, England, Germany, and in the Netherlands. He is currently completing three books: one on Dante and medieval political invective in Italy, an edited volume on Dante and satire, and a monograph on the history of Italians in Baltimore and Maryland. He is regularly invited to lecture in Italy and in the U.S. sponsored by various Italian and U.S. universities. He recently presented in a public event in San Gimignano, Tuscany by the invitation of the Mayor and the City Council,  and sponsored by the National Ministry of Culture and Tourism of Italy.
Saturday, September 8 11am  Madonnari Information Center at Kohler Signature Store
MARC DESIMONE, MANDOLIN, AND VINCE PISCOPO, ACCORDIAN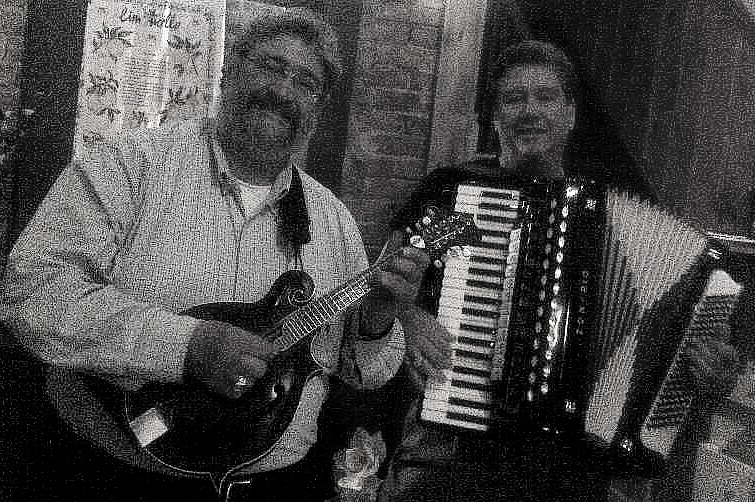 Join Marc DeSimone and Vince Piscopo for authentic Italian music. "Every day that the weather is nice, we play," said DeSimone, who grew up in Hamilton and has been playing music for 40 years at weddings and other events. His 'day job' is as a consultant and president of International Leadership Development Consortium. DeSimone, on mandolin, is accompanied by  Piscopo, on accordian.
Friday, September 7 12noon -2pm  Madonnari Information Center at Kohler Signature Store
Saturday, September 8 8-8pm Vaccaro's Italian Pastry Shop
ARIANA HODES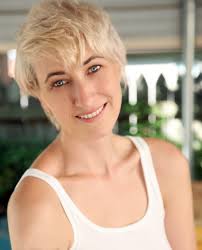 Ariana Hodes is one of those artists that may convince you she was born in the wrong era while sounding refreshingly modern at the same time, like Joni Mitchell meets Florence Welch. "I'm a sponge for sound because I was listening to music since before I was born." Her mother, a classically trained soprano, and father, a self-taught guitarist and recording engineer met making music, and included their kids in the tradition. "When I got big enough to help with load in and load out I carried mic stands. When I learned how to count I manned the merch table." Ariana's soulful twist around rootsy melodies defies the Country label, though she insists Nashville is the place for her. "It's all about the song, and that's what I've tried to do: write a gadang good song. A song with a good groove, and a little something you can hum along to never did nobody any harm." This tour is to "get them out there just me and my guitar; to see if they've got legs."
Ariana pens songs about love, long nights, and standing up for what you believe in.  Whatever your politics though, her big hooks and sweeping melodies will keep you grooving way past her last note.
Sunday, September 9, 1-3pm Acoustic Stage S. High Street
JAMES B. ASTRACHAN, ESQUIRE "THE ART OF THE COPY: A COPYRIGHT BREAKFAST TALK"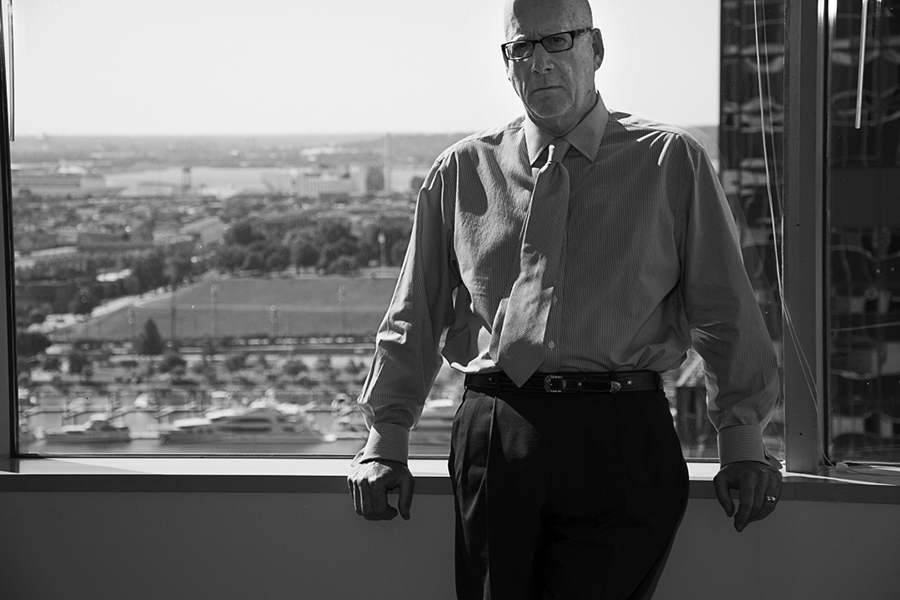 Street painting is inspired by classical or iconic contemporary art but there is always an element of originality and sometimes a completely new design.  Likewise, tunes and lyrics penned by others find their way into the subconscious of songwriters.  We have asked renowned copyright attorney, Jim Astrachan, to talk about the legal implications of copying and available protection for the artist over a breakfast of Vaccaro's Italian Pastry Shop's delicious pastries at our Madonnari Information Center at the Kohler Signature Store. 
Jim is a Life Fellow of the Baltimore City Bar Foundation, the Maryland Bar Foundation and the American Bar Foundation. He has been an adjunct professor since 1979, teaching IP courses at the University of Maryland and University of Baltimore Schools of Law, University of Baltimore Graduate School of Communications Design, and taxation subjects at Loyola's Sellinger School of Business.
Since 1999, his teaching has focused on Copyright and Trademark and Unfair Competition at the University of Maryland Frances King Carey School of Law and the University of Baltimore School of Law. Jim also wrote a course called Gun Control and the Second Amendment and taught it at Johns Hopkins University (2016) and Washington College (2016 and 2017) and the University of Baltimore School of Law (2017). He organized with the University of Baltimore Law Review a symposium called "Do We Have a Gun Problem? If Yes, What Are the Solutions?"  The symposium expressed the views of national experts in the field.
Jim speaks nationwide on intellectual property topics, including advertising law, branding, trademark protection and copyright protection. He and wife and former law partner, Julie Rubin, co-hosted with Dan Rodricks a bi-weekly radio show on the law on public radio, WYPR, 88.1 from 2011 to 2013.
Jim mediated complex cases for the Circuit Courts of Baltimore City, Baltimore County and Queen Anne's County and for Creative Dispute Resolutions. In 2015 he was appointed to the trademark mediator panel of the International Trademark Association (INTA), in recognition of his mediation skills and substantive trademark knowledge.
Jim and Donna Thomas are the authors of THE LAW OF ADVERTISING AND MASS COMMUNICATIONS, a six volume treatise published by Matthew Bender Lexis/Nexis since 1972. (Click Here for more information.) In 2003, Jim co-authored Snake-Oil Security Claims, The Systematic Misrepresentation of Product Security in the E-Commerce Arena, published in the Michigan Telecommunications & Technology Law Review (See Article) and the text book The Essential Intellectual Property Primers: The Law of Trademark, Copyright and Advertising, published by The Graduate Group. In 2013 Jim devised and edited for the MSBA The Patent, Copyright, Trade Secret, Right of Publicity, Trademark Handbook for Maryland Business and Litigation Lawyers; a second edition of this work is ready for submission.  His CV reveals hundreds of articles and lectures. His article, Who Will Protect the Consumers of Trademarked Goods? was published in 2017 by the University of Baltimore Law Review (See Article). His article, The Bumpy Road to the Supreme Court: Does the Second Amendment Prevent States from Prohibiting Ownership of Assault-Style Rifles and High Capacity Magazines was published in Summer 2018 by the University of Baltimore Law Review (See Article).  His article, Unlawful Use in Commerce and the Affirmative Defense to Infringement: When Trademark Rights are Not What They Appear to Be, has been accepted for publication by Syracuse Law Review.
Jim is annually named one of the Best Lawyers in America© and a Super Lawyer® through a national nomination process (advertising and intellectual property law). In 2011 he was named by Best Lawyers® the premier copyright lawyer in Maryland and in 2012 premier trademark lawyer. Jim is a 2013 honoree of The Daily Record's Leadership in Law, and he gladly serves on the Baltimore City Sitting Judges' Reelection Committee.
Jim was a member of the Executive Committee of the Bar Association of Baltimore City, and is the founding and former Chair of the Intellectual Property Committee of the Maryland State Bar Association. He serves on the Peer Review Committee for the Maryland State Bar Association Grievance Committee, the Editorial Advisory Board of the Maryland Bar Journal, the Legal Advisory Committee of the Association of American Advertising Agencies, chairs The Daily Record Editorial Advisory Board, and is a Director of the Baltimore Bar Library. Jim is a recipient of the Crystal Prism Award and the Silver Medal Award for outstanding contribution to the advertising industry, awarded by the American Advertising Federation. Jim is a Trustee of the Baltimore Bar Foundation, Inc., chairs its Strategic Planning Committee, was a Director of Free State Justice, an LBGTQ advocacy group, through 2017 and was the Grand Puh Bah of the Serjeants' Inn Law Club.
Jim's clients include advertising agencies, advertisers, architects and designers, technology and communications firms and educational institutions nationwide. He wears many hats as a copyright lawyer, trademark attorney, and IP attorney and business lawyer.
jastrachan@agtlawyers.com
410.783.3520
Friday, September 7 9am Madonnari Information Center at Kohler Signature Store
ROSES N RUST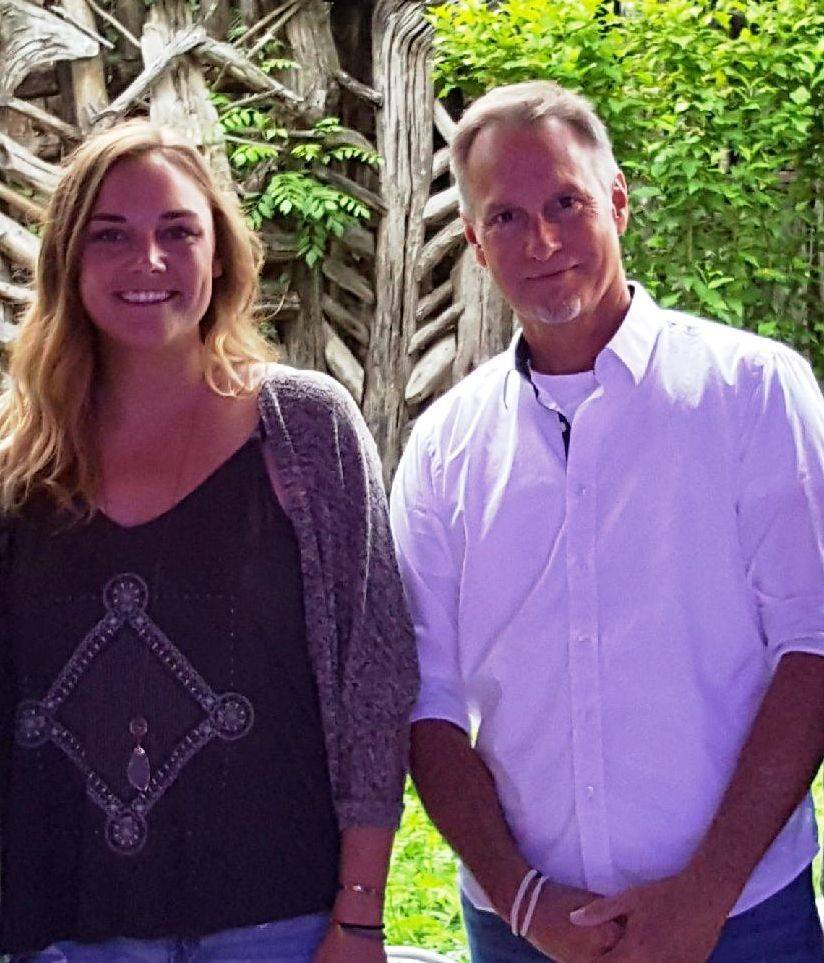 Roses n Rust a Baltimore based band, blends classic and contemporary rock, pop and country covers with a soul and sensibility that makes Roses n Rust feel like you've been listening to them right next door your whole life. And in a sense, many have through their headlining role at the annual Hoodstock Music Festival, MammoJam Music Festival at the famous 8×10, South Baltimore's jamming Chili Cook-Off at Little Havana's and their regular gig's at many bars, restaurants and café venues in and around Maryland.
Anna Barthelme, vocals and harmonica
Russ Causey, vocals, acoustic and electric guitar
Saturday, September 8 7-10pm Amicci's of Little Italy
ANDREA CARLSON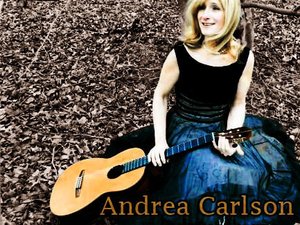 Andrea Carlson returns this year as both a visual artist and as a performing artist!  She burst onto the Delaware Valley music scene in 2009, with her first award winning composition, "Cryin'". She followed with her first completely original CD, featuring another prize winner, "Mysterious Moon", and most recently by this year's CD "Love Can Be So Nice", showcasing standards and originals in English and French. For the past three summers, Andrea has toured Europe, playing a dozen countries and headlining at the Edinburgh Fringe Festival.
Her voice is sultry, sweet, and playful, infusing the music with elements of earthy blues, retro jazz, and romantic swing. Her guitar is classical, adding elegance and intimacy. Andrea's repertoire is a mix of standards and originals in the vein of the Great American Songbook and Parisian Chanson; audiences and critics rave about her performances around the USA and in Europe.
Andrea was born in Tennessee, then her family moved to California and Texas, before settling in Illinois. Still in high school, she began singing jazz professionally in small groups and with a big band. Performances then included opening for the great James Brown! She earned her degree in Classical Guitar at the Columbia Conservatory, before she left Chicago – first for Memphis and then the east coast. Today, she can often be heard with her Love Police, in the greater Philadelphia and mid-Atlantic region.
Friday, September 7 11am-1pm Acoustic Stage
JEANNE GIES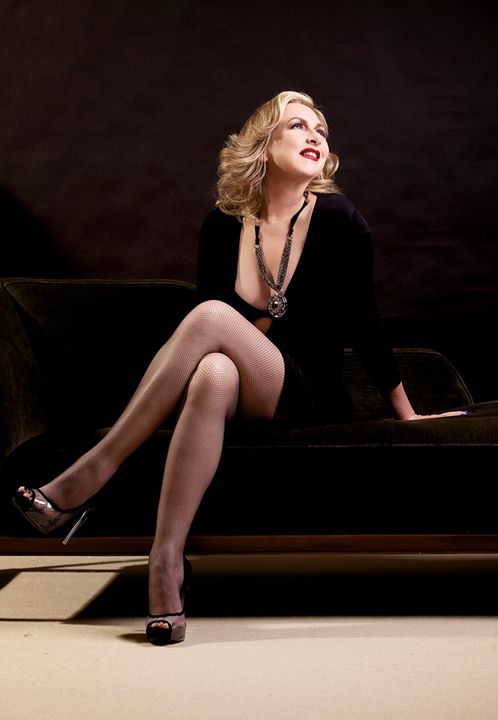 JEANNE GIES is an international performing artist and educator. She has recorded with a stunning array of jazz greats, including Howard Alden, Gerald Cannon, Sherman Irby, Willie Jones III, Romero Lubambo, Russell Malone, Bucky Pizzarelli, Eric Reed, and Jack Wilkins. Jeanne recently penned the lyrics and recorded the critically acclaimed WIndow  ( da janela ) featuring the music of Brazilian composer Manu Lafer. A licensed voice speciaist, Jeanne presides over the annual Jazz Vocal and Guitar Workshop in Bolzano Italy http://www.sonntag-guitars.com/english/Event/index.php?DOC_INST=25 Dubbed a 'pro' by Newport Jazz Festival founder George Wein, Jeanne is recognized for her full-bodied voice and distinctive phrasing.
Sweden-born composer, recording artist, and trombonist MICHAEL RORBY  is an international phenomenon and a steady presence on the New York jazz scene. He has recorded and performed with many jazz legends, including Philip Harper, Johnny O'Neal, Patience Higgins, Phil Young, Harvie S., Roy Merriweather, Enrique Haniene and the late Dennis Davis . A sublime soloist as well as consummate side-man, Rorby is known for his creative styling and solid swing.
Friday, September 7 3-5pm Main Stage
ANTHONY CAPPETTO: 3D ART WORKSHOP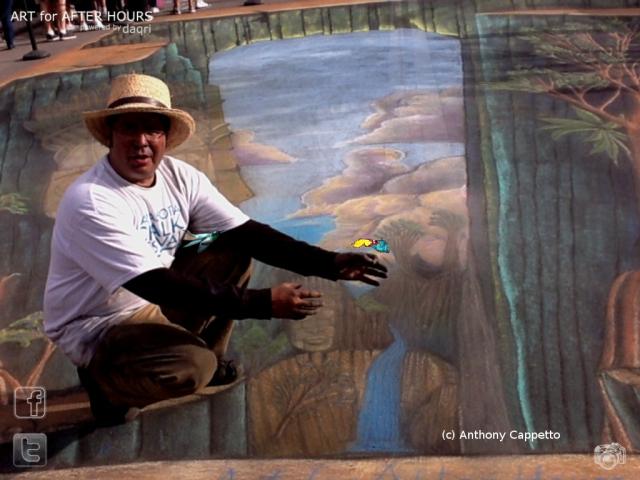 Anthony Cappetto is an internationally recognized 3D street painting artist working in chalk and paint sharing his art form throughout the USA and internationally including the United Kingdom, Belgium, Switzerland, India, UAE, Japan, Uruguay, Germany, Mexico, and Italy. Cappetto has been a guest of the US State Department in South America, lecturing and mentoring University students in Montevideo, Uruguay, as well as students in South Carolina, Georgia, and New York.  An early adopter/pioneer in the use of 4D emerging technologies since 2007 such as augmented and virtual reality as an integrated part of his 3D anamorphic illusions Cappetto has created public 3D/4D installations in Mumbai, India, Florida, South Carolina, and California with new AR initiatives under development.
Cappetto was invited and participated as part of a select group of world class 3D street painters for the first Dubai Canvas Festival in 2015 and has been a team member of two Sistine Chapel re-creations in California and Mexico. "It is very important to me as a 3D street painter to design and create 3D interactive art where the public can pose with and be in the art when the sizes allow.  I look forward to sharing my 3D art with everyone at the Madonnari Arts Festival."  See more of Cappetto's 3D works at  artforafterhours.com.
Anthony offers a 3D workshop in which students and artists new to the genre are able to work with him in part for the drawing segment to give them a brief experience in being involved in the development of a 3D street painting.  He also discusses the history of street painting and basic 3D layout mechanics.  He will also discuss the social media aspect of the art form.
Friday, September 7 4-5pm Madonnari Information Center at Kohler Signature Store